I rotate through my house in areas that I need to clean/organize. Some of them I really enjoy cleaning and organizing — while, some of them I avoid like the plague. I must admit that my medicine cabinet is one of those places.
This post is sponsored by ScriptSave® WellRx.  All ideas and opinions are my own.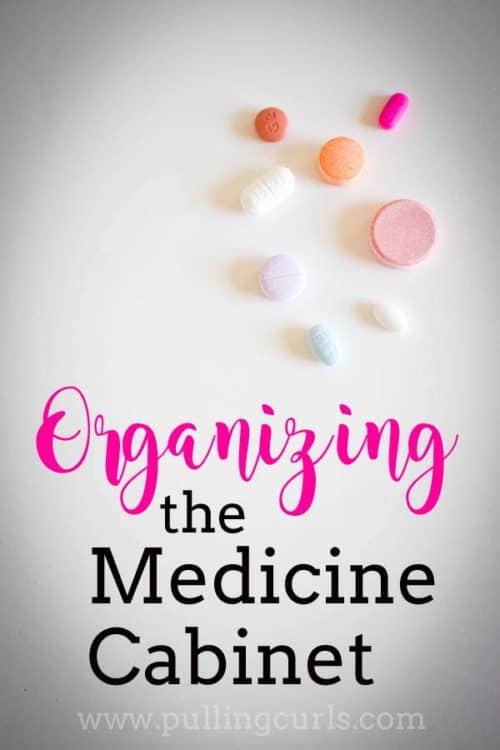 While I hate throwing out good products in other areas, I'm always worried I'm going to be throwing away something I need from my medicine cabinet.  So, I ignore it and let it build up with who knows what until I finally give in and get in there.
Medications are great.  I tend to keep a good number of things on hand since I hate going to the doctor.  I also have found a good storage system that keeps me from having to clean it out TOO often.
Where to store your medications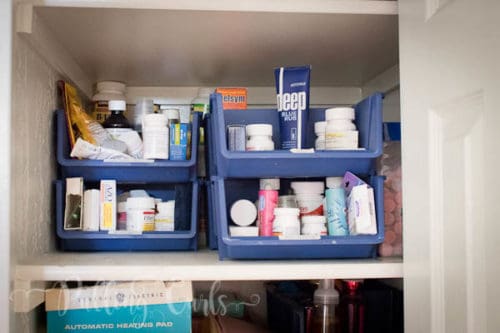 Many of us had parents who stored medications in the medicine cabinet (obviously — makes sense, right?) in the bathroom.
But that is the WORST place to store them.  The medicine cabinet is a dark, damp place where that moisture can make your medications expire even quicker.  The bathroom is NOT the place for your drug storage.
Other places to consider storing your items:
The Linen Closet — this is nice because it's often close to bedrooms (as long as it's not IN the bathroom) and you can grab things quickly if you're not feeling well.
The Kitchen – You've already got cabinet space — it's a great place to store your medications!
Bedroom — maybe take a portion of a drawer to put your medications in
**If you have small children you want to make sure that the medications are out of reach and in child-safe containers.  Also, be sure to teach your children that they are NOT something to mess around with (easy to do as you take Tylenol or whatnot).


Things to remove from your medicine cabinet:
Expired medications:  They expire because after that point they won't work as well.  And I'll tell you — when I need a Tylenol, I don't want half a "maybe" Tylenol.  Get it out!
Things you don't use.  No reason to have old medication (although, you should take your full prescription!) or other prescription drugs that were for an illness a long time ago hanging around.
Make sure, that when you dispose of medications you do so in an environmentally-friendly way.  A lot of pharmacies have places you can put medications.  Ask next time you're in!
Of course, it can feel like you're pouring good money down the drain (or in the garbage can).
Medications are expensive and painful to buy — but they don't have to be that way.
I've found a new medication-saving card called ScriptSave WellRx.
Instead of having to call or drive to several different pharmacies, you can use their app (even from the doctor's office) to check the price on your way out the door.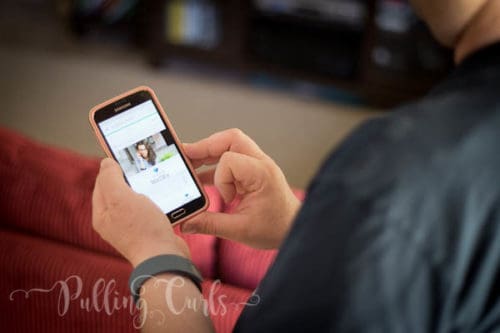 For instance, I just checked Penicillin — something you might get for a sick child.  It showed me that Walgreens has it cheapest, but also showed that a few other pharmacies were within a dollar of it.
You can download it on your desktop (and print your card), or they have an app that makes it SUPER easy and convenient to do it all on the go.
The best part is this is ENTIRELY free.  That means, you can download the app today — and the next time you need to grab a prescription, it's there just waiting for you to save!  When you join the app — be sure to use code CURLS — to let them kow where you heard about it!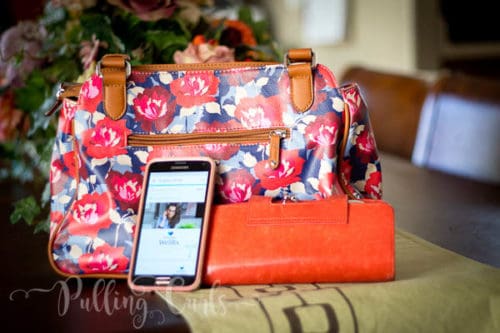 Now, you might think that a buck or two isn't worth it.  BUT, we all know that drugs can get CRAZY pricey — and perhaps you DIDN'T know — but each pharmacy's prices can vary GREATLY.  This saves you from that nonsense.
Even if you have insurance, this price could still be cheaper, or if you have a high deductible (like me) that cash savings will just go right back to your pocket!
So, check out the app – enter code Curls when you download it so they know you heard about it here!
This is a sponsored post written by me on behalf of ScriptSave WellRx.
Be sure to check out my other family health posts: