I've been to Disneyland park MANY times. I feel very comfortable in those parks and am able to navigate them really easily. So, when we headed to Disney World I wondered how that would be different (and what might be the same) bteween the disney theme parks in the US.
Before we get started, I need to give HUGE props to the Concierge team at Get Away Today. I purchased my trip through them and I would HIGHLY recommend using a trusted travel agent to book a Disney World trip. You won't end-up paying more, but they can help you navigate all the differences easily (seriously, they answered SO many emails from me and even got me dining reservations). They were SO helpful in answering the 4,000 questions I had about adding park days and transportation. They're amazing.
If you're looking to book a trip fill out a complimentary NO OBLIGATION form here (seriously, they'll email you a couple of times just to make sure you have questions, you won't end up on their list or anything). You can also see some sample pricing here, but this form will really get targeted quotes just for you, and I promise they aren't going to hound you to book.
BTW, the biggest question which is cheaper, DisneyLAND or Disney WORLD — is answered here.
Top Differences Between Disneyland (The Happiest Place on Earth) and Disney World (The Most Magical Place on Earth)
Disney World is Huge
Everyone told me how big Disney World was.
I figured they just meant that there were 4 parks (plus a lot of other properties) — but the parks themselves are WAY more spread out. Disney World takes up over 42 miles of Florida (whereas Disneyland covers 500 square miles).
The thing is, land is cheap and VERY available to Disney in Disney World. So, they use a lot of it. In Disneyland they have a pretty small parcel of land to put all that happiness. But, even beyond that, the layouts are just a lot more accessible (especially DisneyLAND (vs CA adventure) — I feel like I can get any where in that park in 5 minutes.
Remember Disney World is comprised of 4 main parks (there are also water parks which we did not experience)
Pro Tip: It is SUPER easy on the app to ask for directions to a location and I used that a LOT because I wasn't always clear on the best way to get somewhere.
Walt Disney World Resort's Four Parks:
Magic Kingdom — This is their answer to Disneyland (although some Disneyland rides are spread to other parks, the majority that you'll know and remember are in this park). It has small world, Winnie the Pooh, Pirates, and Haunted Mansion. While the layout is very similar to Disneyland, in that there is a hub with a castle it is still SO spread out. Also keep in mind that some rides are in different "lands" — so that can be a bit confusing for die-hard "landers". 😀
Epcot — This is split into two main areas of rides about the "future" and then the world showcase with information on different cultures. This park is HUGE. There is a giant lagoon in the middle of the world showcase, which means you're having to circle the entire lagoon to get places.
Hollywood Studios — I found this to be the smallest park and very easily navigated. It has a toy story area and a Star Wars area. There are many passageways between areas to make it easy to get places.
Animal Kingdom — This is the largest of the parks (mostly because they have a huge area for the animals to live). It also involves a good amount of walking but I didn't think it was as bad as Epcot. There's no giant lagoon in the middle and it's pretty easy to cross into the different areas.
** Fun Fact: The DisneyLAND resort actually has more rides than Disney WORLD (even though world has more parks).
Staying on Property
One of the HUGE perks to Disneyland is that there are a TON of hotels within walking distance of the parks (and Disney doesn't own all that land and have realized they need to be good partners with those hotels). This means I have never stayed on property at a Disney hotel (I have a whole post on the perks of it though).
There are a good number of hotels in the area, but there are a TON of Disney World hotels that are in a cheaper price range. They also offer multiple perks to staying on property and transportation is the BIG one.
We stayed at the Caribbean Beach Resort and we LOVED using the skyliner. We found the buses to be very convenient as well. Transportation to the parks is VERY easy from Disney Resorts, even though it is a bit more expensive we decide it was worth it.
A few things to remember: Parking isn't cheap (I think $25/day) and there are a lot of toll roads in the Orlando area. You may want to consider if an Uber/Lyft is a better option for your party vs a rental car. Get Away Today can also get you a shuttle if you'd prefer.
BTW, I compare pricing a bit more between Disneyland vs Disney World in the next section, to just give you an idea:
Disney World is Expensive
While staying on property is more affordable, it's not cheap by ANY means. Our trip cost about $1,000/day and we can do Disneyland for a whole LOT less than that.
BTW, I have a Disney Trip calculator that can be used for both Disney Land or your Disney World cost — that can really help you in booking your trip (I used it for my own):
Here is our breakdown:
Universal Studios at Hard Rock Hotel (obviously, not Disney World but I know a lot of people combine trips like this with us) — we stayed 3 nights there and did 2 days at the park for $2,687.82 — coming in at $895.94 per night. Of that price tickets were $1354.64 (for 4 people for 2 days at a 2 parks/day pass) making the hotel $444/nt.
Disney World at Caribbean Beach Resort — we stayed 4 nights and 4 day one-park-per-day tickets for $3478.26 — coming in at $869.56/night. Tickets were about 2k, and there rest is the hotel cost at just about $360/night or so (Disney doesn't break down the cost when you purchase a package — so this is mostly a guess).
** It would have been cheaper to do the Caribbean beach resort instead of Hard Rock for the 3rd night of our trip (and it would've still worked) but because of the 50th, the room with the 3rd bed wasn't available.
I felt like FOOD was more expensive (and portions were smaller). I also felt like dining in general was more difficult (but let's remember I have a LOT of experience eating at Disneyland).
So, our total for hotel & tickets was $6166 — and we also budgeted another $2,000 for transportation and food. I think we came-in right around that number. FYI, on average hotel was about half of this price and tickets were the other half.
Plane tickets from Arizona were about $500/person.
This was for 4 people (who all count as adults — remember anyone above 9 is adult pricing).
*** The ONE time we could go was right around the 50th anniversary, so there were not a lot of sales. I know you could go cheaper.
Some ways to save:
Stay at a cheaper hotel (we also stayed at a luxury hotel at Universal so we could get front of the line passes, and the Carribean beach resort is considered a "moderate" hotel — there are "value" ones as well).
Stay off property (may or may NOT be cheaper).
Choose dates based off pricing (less busy times are less expensive).
Bring more food from home (although I have to say we spent a LOT of money on slushees and cool treats, which you couldn't bring from home).
Cut down to less days, I think we COULD have done Disney World in 3 days, but we would have needed hoppers — see more info below.
Take less kids. 🙂 We actually have 3 kids, but one is in college — so this was cheaper than it could have been!
Comparison pricing at Disneyland:
In looking at some dates in early December (Dec 6-9) for DisneyLAND resort hotels (pricing without tickets)
Disneyland hotel $692/nt (this would be the Disneyland "Moderate" resort)
Grand Californian $989/nt
Paradise Pier $404/nt (but wasn't available for the dates of stay — this is the "value" hotel)
So, yes, staying on property is more expensive at disneyland for the most part.
FYI for the same dates off property hotels ranged from about $150/night (with the 3rd night free — making it just about $100/nt) up to about $750/night — but some VERY nice hotels were around $250/night.
Is it Cheaper to Go to Disneyland or Disney World
In general, Disney World is about 20% more for both tickets and hotel. Of course, that really fluxuates on what you want and need for your tip. High end Disney World hotel pricing is MUCH higher than high end at Disneyland.
While a lot of it depends on where you want to stay and what you need ultimately here is a comparison
(note: values are correct February 2022 for a May 1st stay — didn't pick the lowest end pricing or the highest end)
| | | |
| --- | --- | --- |
| Disney Pricing Comparison | Disneyland | Disney World |
| 3 day ticket price (NOT hopper) | $325 | $374 |
| 5 day ticket price (hopper) | $420 | $605 |
| Budget Hotel for 5 nights | $535 | $721 |
| High End Hotel for 5 Nights | $2745 | $6229 |
| Medium Family Package | $2536 | $2800 |
Deinition of a family package: 2 adults, 2 kids for 4 nights and 3 days in the parks
Disney WORLD tickets vary by how busy it will be (DisneyLAND's do not via Get Away Today).
Park hopper tickets means you can switch parks mid-day if you prefer. If you don't have a hopper ticket, you can only visit one park that day. However, in Disney World you will spend a lot of time (maybe too much time) traveling between parks because things are so spread out.
Clearly, these prices will vary by the time of year that you go. May 1st isn't one of the cheapest times, but also isn't one of the most expensive with Disney hotels. I would guess that Get Away Today can help you pick the best time for your budget (and your family). Peak times are at Christmas, spring break times, and June, July, August (and that is for both parks).
I tried to be moderate about my picks for high end or low end. Higher end Disney WORLD hotels are VERY pricey.
Disney resort hotels come in 3 "categories"– Value, Moderate and Deluxe.
It looks like at Disney World moderate hotels are usually around $500 – $800 more than Value resorts and the Deluxe is usually like $1,500 more than value hotels.
Remember that single-day tickets are the MOST expensive/day for any of the parks. The more days you purchase, the less each day costs. Most families find the best option for such a large resort is a multi-day ticket.
If you're on a tight budget (or just want tips) be sure to check out my Disney World on a Budget post.
Of course, you need to take into consideration your travel costs. I did find that food was fairly similar between both parks.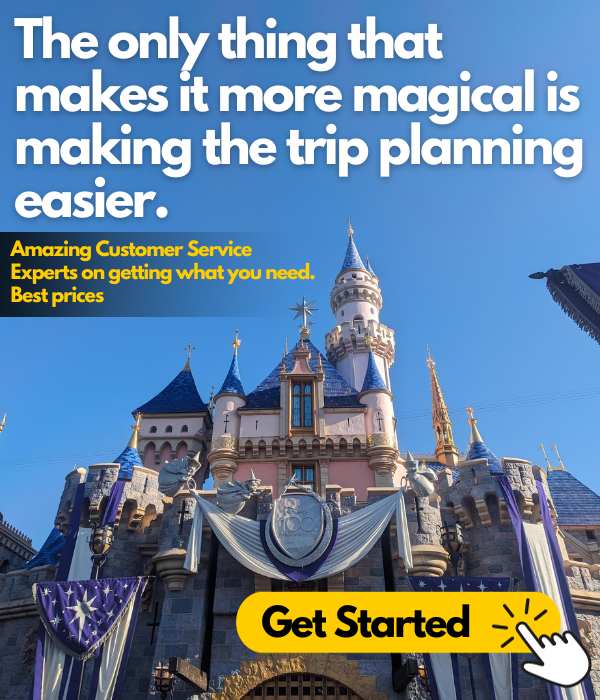 More Shows
With all that walking, the good news is that there are more shows in the Disney World area.
Even in the era of Covid there are still some live shows happening. And, at Magic Kingdom they have kept some of the shows they have stopped at Disneyland like Country Bear Jamboree and Carousel of Progress.
Hollywood Studios also has Muppets 3-D and some other options.
It was a welcome relief to my feet.
Plus, if you're using Genie+, you can have a ride pass waiting for you once you're out of the show.
It Doesn't Feel as Disney
There are parts, especially in Epcot, where I didn't feel that Disney spirit at all. 🙁 Epcot is dated (they're updating it, but the rides they currently have are just very different from what you'd normally expect from Disney).
This isn't to say it's not great and fun. It's just different. We did Epcot on our First day at Disney World — and I breathed a sigh of Disney magic when we got into Hollywood Studios. It finally FELT like Disney.
With Disneyland and all the things being closer together, it feels like Disney everywhere you go. In some of the Disney World parks there are giant swaths of nothing (especially during Covid times)… which feels weird.
The Weather
Oh guys. We live in Arizona, we're used to heat. I thought we'd be OK with our cooling towels and fans.
I. was. miserable. a lot of the time.
I'm overweight and I have teenagers, which means we were there at the front of rope drop and we left when the parks were closing. The heat and humidity were oppressive. We also needed to wear a mask when we were inside, which made it less of a relief.
We went in October 2021. Highs were 85-90 and lows were around 75.
Disneyland's Southern California weather gets hot, but it also cools off by October, and there's relatively little humidity. The weather is just better especially since you can count on it cooling down once the sun goes down.
I did notice that Disney World has great queue lines, many of which are inside. I just don't think they can keep people out of doors that much without people suffering.
A few other smaller differences:
Although their photo pass is crazy expensive, there are also a lot more images on rides and lots of photographers around the park
You can use Magic Bands to purchase things or get into your room. We REALLY liked those (I wish the Land would get them). Some people said not to get them, but I appreciated not fumbling with my phone when I needed to use it.
Disney World only has one airport to fly into (unless you want to drive quite a lot — Orlando International Airport. Disneyland has LAX, SNA, LGB all quite close by.
Things that are the same between Disney World and Disneyland
Center Piece of the Park
The parks all have a center piece that things "spoke" out from (although I don't find that as much at CA adventure). This does help navigating the parks a bit easier:
Hollywood Studios — Chinese Theater (not super tall, so it's not a great landmark, but it's something).
Animal Kingdom — Tree of Life.
Epcot — Spaceship Earth (the big golf-ball looking thing).
Magic Kingdom — Cinderella's Castle — which is MUCH cooler than Disneyland's — I must admit.
Fewer Issues for Overweight Riders
I have a whole post on Overweight at Disneyland, and I found it wasn't a big issue at Disney World either. Universal is much less overweight-friendly, but I didn't have an issue on any Disney World rides (and most were easier to get in/out of).
Mobile Ordering Is the Key
I felt like food areas were even more busy at Disney World (but moved quickly for the most part) but using Mobile Ordering is the KEY to not having to wait in line for your food. Make sure to click "I'm here, prepare my order" as soon as you're in the vicinity of the restaurant — it can sometimes take a while.
I talk about mobile ordering in this post on Disneyland (and it works the same at Disney World — thank goodness).
As a note, at the time of this writing, there is no Disney dining plan available.
Great Cast Members
The cast members are great in both parks. I found them to be amazing as always and super comparable. Grateful for them, especially as they're masked, and how they help families have a great time!
Wait Times
I still don't get how we can live in this century where our phones can do EVERYTHING for us and yet we somehow can't stop waiting in lines at Disney. Don't they want us out looking at souvenirs and dining on dole Whips instead of hating our lives in lines? I just don't get it. That being said, the Genie is here — and may save you some time.
EVEN THE VIRTUAL QUEUE WE JOINED gave us a 1 hour wait with it. I DO NOT GET IT.
Reservation System
You're still going to need to book your dates in advance, just like at Disneyland. AND, just like at Disneyland you can park hop starting in the afternoon (although they're saying that may flex more now due to capacity).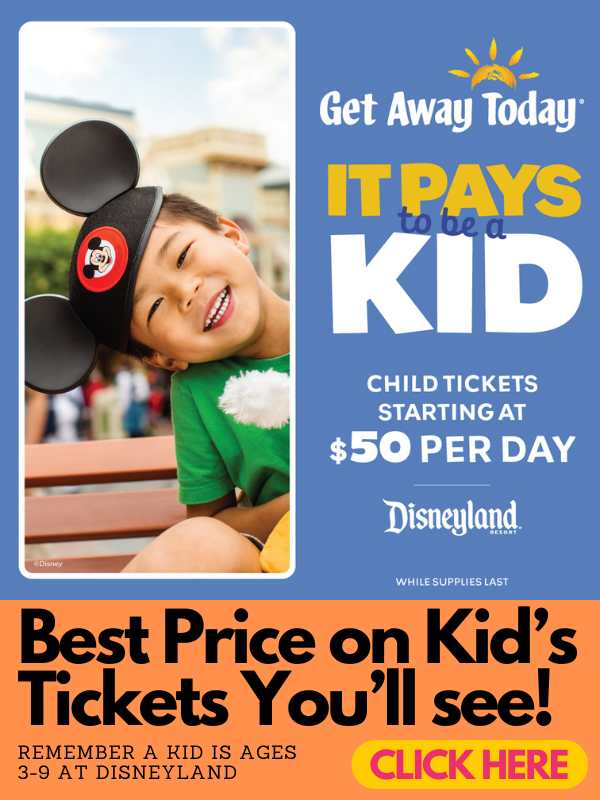 Use the App
Just like in Disneyland you can use the app to get food, find out wait times and more. And, it seems like with the Genie the whole Disney apps will be even better and more useful!
Shopping Is Available
If you'd like to take some time out of the parks, both resorts offer shopping.
At Disneyland there is Downtown Disney, and at Disney World there is Disney Springs.
The Easiest Way to Book your Disney Vacation is STILL Get Away Today
There is a LOT to consider when booking an Orlando / Walt Disney World vacation. With one quick form and then comparing pricing across some of the perks and how much they cost (btw, it was $1000 dollars more to move to a deluxe resort — YIKES) it was great to let Get Away Today do all the heavy lifting.
Because there is SO much to compare with Disney World trip packages (parks, hotel rooms, adding Sea World or Universal) they have a simple form to fill out that will help give you your options (you'll fill out the # in your party, your dates of stay and some basic info). I know you might be worried about what they will do with that info, but after you submit it — you'll get a quote back (usually within a few hours) with hotel and ticket pricing with some different options for you to choose between. They will also send a follow up call or email to make sure you got it, and if there are any other questions, and then you're done. You can take your time to book your trip after that.
In my case I had them pull up a few more options, so I could really hone in on what was best for us.
For instance, the deluxe resort at Universal was $500 more for our stay, but got us those front of the line passes, so well worth it (as those would have been about $100/day/person).
FYI I have used Get Away Today for Disney travel since 1998 and I plan all my trips with them. They have a best price guarantee which means I don't need to spend all my time shopping around!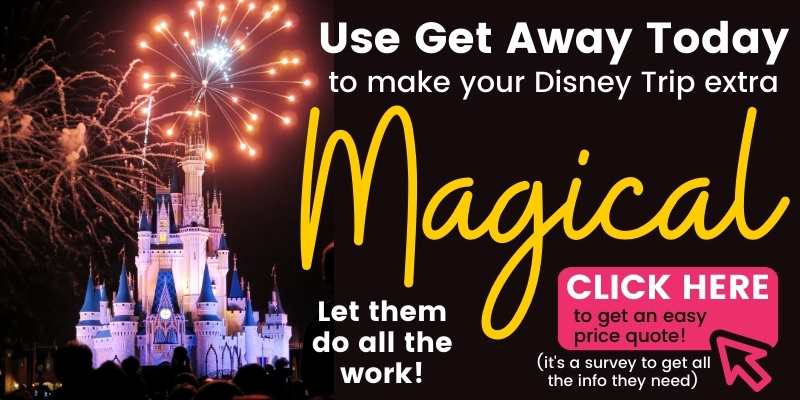 I'd love to hear your thoughts and tips on Disneyland and Disney World travel! If you'd like to hear more about our trip head to my Instagram and watch the Orlando Tips highlight.