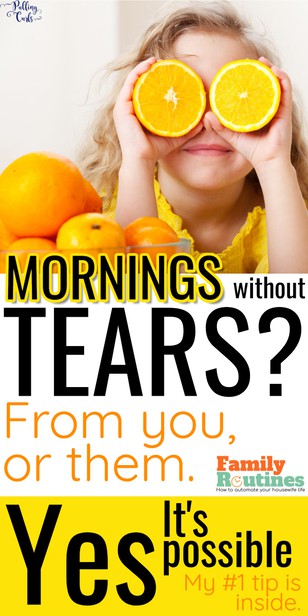 Today I want to share my #1 tip for great mornings when you need to get up and go (aka, most days). It's something most moms don't consider — but it's how most humans function.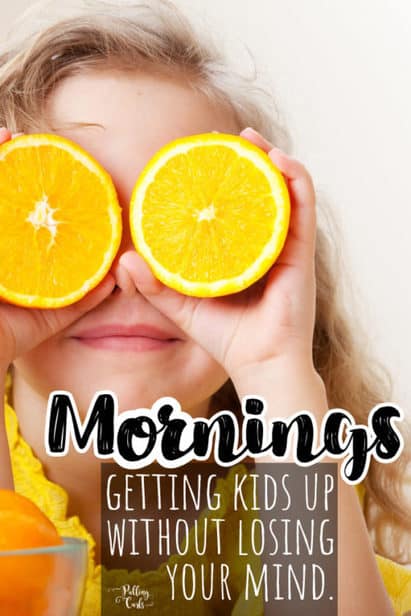 I think, sometimes, as parents, we forget SIMPLE things that can really help us all out.
We bemoan getting kids up — but we're forgetting how we get up.
Today, I'd like to share just a tiny snippet of my course Family Routines. In it, I share doable tips that each family can do to make kids more self-sufficient (but also in a way that seems to encourage their growth, vs being mean), and help your family run more smoothly:
It's how you and I get up. It's how 90% of the world gets up.
And, somehow we think our kids don't need to use one… or, that we're mean or cold for expecting an alarm to wake them.
Ok, you're right — if you have a child under one, I probably wouldn't use this.
But, once you're routinely getting them up, there are a lot of ways to have an "alarm" without it being mean or cold: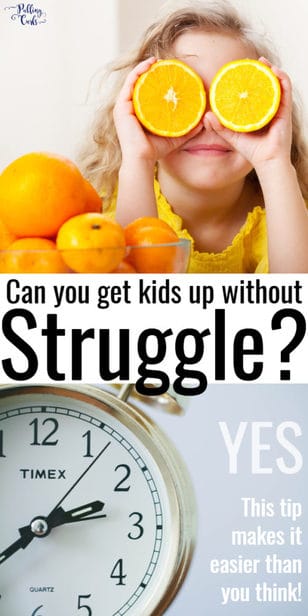 Fun Option to wake your kids up:
CD Clock Radio — make some of your child's favorite songs into a CD and buy a radio that will play them in the morning. They'll get up dancing (maybe) and be happier because they love the tunes they're getting ready to! Find a good one here.
Tech Option to wake your kids up:
This one's my favorite — mostly because I love how I set it and forget it. Plus, my kids all have an Echo dot in their room. They have different alarm clocks you can choose from. Right now Hotel Transylvania is waking my daughter up.
Sometimes, when a specific alarm stops working — I switch it up and it usually gets her up.
You can also pick songs from your Amazon music to get you up as well!
I have my Alexa in this so that I can also see what time it is.
Great option for small children to wake up:
In my course, Family Routines, I go into detail as to why this light (and there are similar ones out there, but I like all the options with that light) can help your child wake up better.
Low-Tech Option to wake kids up
Absolutely no reason you can't use a basic clock radio to wake your kids up. They're cheap and annoying. Great for teens especially!
The key really is putting it on your CHILD to get up. And then them suffering the natural consequences (aka, being late or an earlier bedtime) if they don't do it.
These items can also help small children not "wake-up" (aka, wake YOU up) before you're ready for them. That's great too.
So, what do you do if your child doesn't get up with the alarm?
Well, that is all answered in Family Routines. I have a few things that I do that help to curb that, and show natural consequences to their actions. They seem to help, although I will admit that some mornings are JUST going to be a struggle, for sure!
So, if you're interested in omre info — be sure to check out Family Routines. It's ALL ABOUT having kids take ownership of their own lives with your helpful guidance. AND It has a whole chapter just on this that you can enjoy. Remember, you can buy just a month's worth and cancel when you're ready. No hurt feelings here. 🙂 You can even save 10% with code PC10.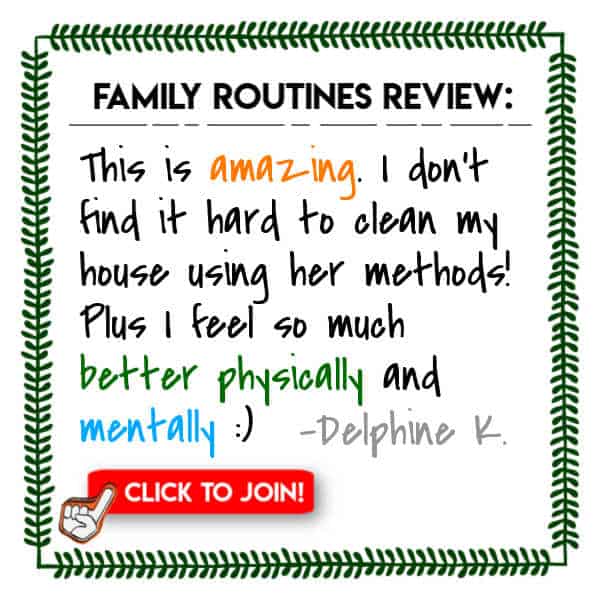 Or, you could consider trying out my practical parenting FREE course — that gives you a few helpful tips to making parenting a bit easier: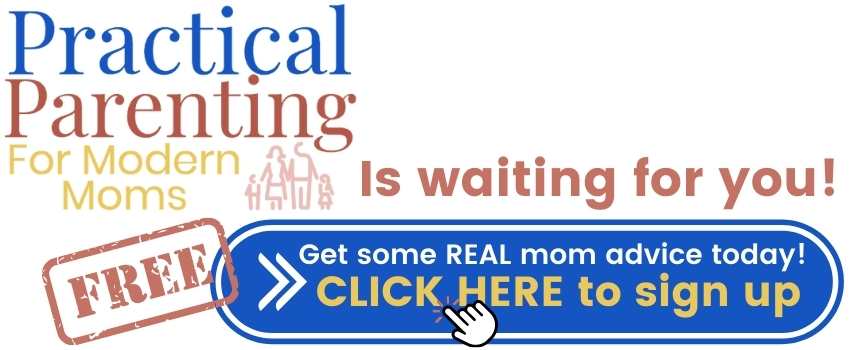 [pt_view id="a38f28df64″]