Ok, the worst part of the trip, Nevada…but you'll find that on day 2 we even found Nevada amusing…
Day 1
Today I was off to Elko. We left the house about 8 after one false start forgeting my boppy to sit on. I like getting off early, but something always seems to delay us!
We always stop @ the circus circus, but boy was it crowded! Much to the kids shagrin, we just ate @ the cafe instead of the buffet. It's a nice place to stretch our legs & see the sights.
P only makes it about 4 hours before needing to get out. She's a pretty good traveler, but I'm sure being rear facing isn't as exciting as she'd like.
Somehow I forget how boring and long those Nevada drives can be. We don't have a DVD player but we try & play games, I get a few trinkets for the kids and I hope that the journey is part of the fun. That's a big part of why we split it into 2 days. hotels are exciting for kids! We know the elko walmart probably as well as our own! Just trying new restaurants, learning about Keno and slot machines… How that nasty smell is smoke…. Picking up a postcard to remember it all.
I try to keep in mind that it's not all about the destination, but the journey. Anyone read Zen & the Art of Motorcycle maitenance? it's a good read B4 a trip.
In Elko we stayed @ the Thunderbird Motel. It was pretty decent. Had a fridge, microwave & a bit of room. I was happy.
A favorite new game is the la-la game where u come up with a song, hum it & see who can guess it.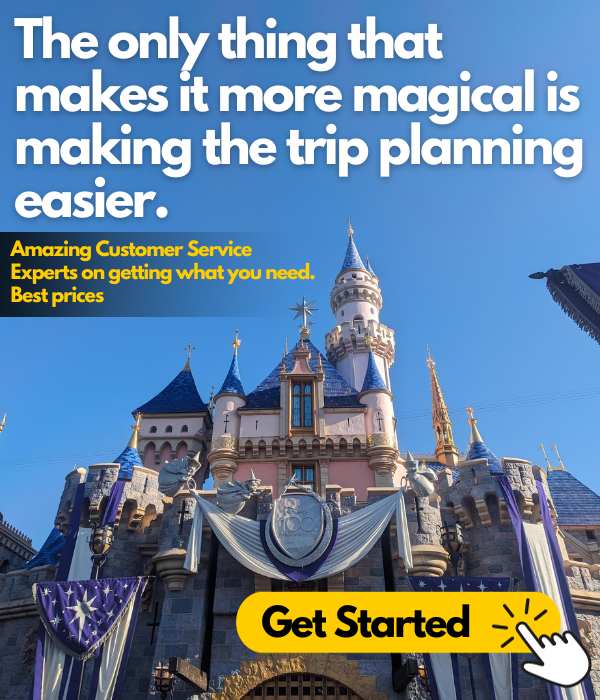 Day 2
Started out nice & early. We were on the road by 6:30. We thought we'd get some mileage under us b4 we had breakfast. An hour later we had a screaming P & we were looking for a place to eat.
Frankly, you have 2 eat @ wells or there isn't much for a while.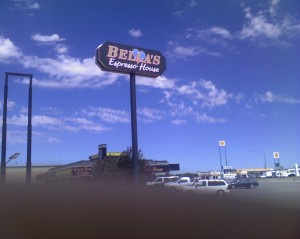 We picked Bella's expresso house & gift shop. Just minutes into our time at Bella's, we learned it was the gift shop & coffe house for a brothel. That's right friends, a legal brothel. We can now say we had a quickie there because P was a mess. We ate quick & headed back on the road. Not without a lot of giggles especially on my part. They had a big sign on limiting the spread of disease in the restroom. Of course, they were talking about handwashing… But my little mind wandered elsewhere.
U r amused. Admit it.
I must say I am loving my MP3 player today. We had Drew's on yesterday and while I love Drew… My MP3 player puts his to shame. showtunes, classical, kids. something for everyone. How did we ever travel without one?
We went up 233 from Oasis this time. We've tried that twice now, with little luck. Last time my phone got us lost and one time 233 was closed. Anyway, this time we plan to conquer it. 🙂 Always nice to see some different scenery.
In restrospect, that brothel stories is one of my most favorite from the trip. I think our favorite part is that Conner actually picked it. Of course, there's only 2 restraurants, that and the "four way"… don't get me started on that one! 🙂
Apologies for the typing, I was doing it on my phone, hence the B's and 2's. Apalling, I know. 🙂