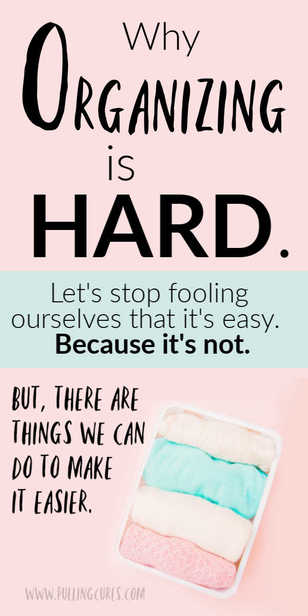 I think we often say "I should just organize that" — but I don't think we give ourselves enough credit for how difficult organizing can be. There are a LOT of difficult hurdles to overcome in organizing: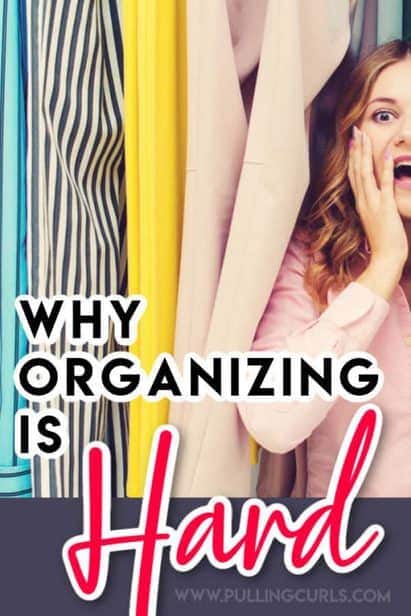 AND, if you're interested in organizing, I have a 5 Word Organization Challenge to get started with. It's totally free: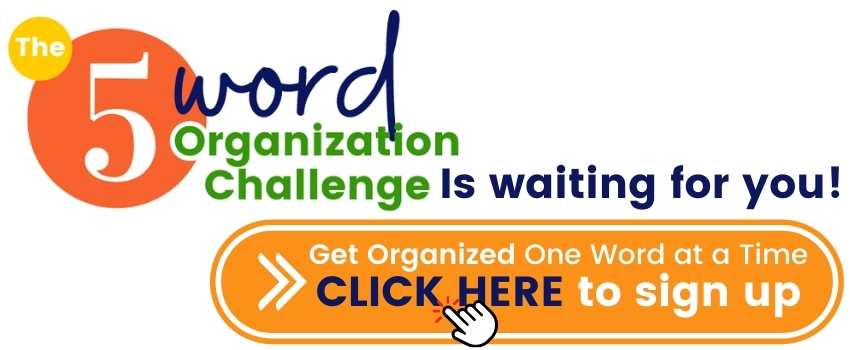 Hard Part of Organizing
Organizing Can Be Hard Physical Work
Beside the mental work I talk about below, there is a huge physical aspect to organizing.
Of course, not always. Sometimes going through my mail is a decent-sized task of organizing (that isn't too physical) but most of the time I'm lifting heavy things, trying to get organizing solutions in correctly.
It's just physically difficult — and when you combine it with the rest, it's a lot.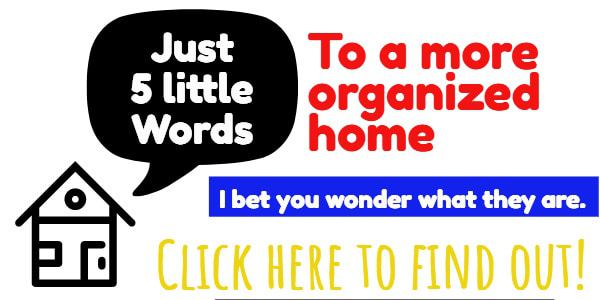 Organizing Brings Up a Lot of Shame over Poor Choices We've Made
I am constantly reminded of all the dumb choices I've made as I organize. Whether it was a "trend" I wanted to get on, or just a dumb choice at the store — I end up seeing all those choices haunt me as I go to organize.
I can then make the choice to figure it's a sunk cost, and move on.
Or I can wallow in how dumb I am, shove everything back in the closet and move on (without organizing it).
Be really conscious about which one you are choosing. It's important for me to stop myself and make the choice I WANT to make, vs letting my brain shift into wallowing on its own.
**I also really try to think on these sunk costs as I made new choices and not make them again. Buying less is central to my organization plan.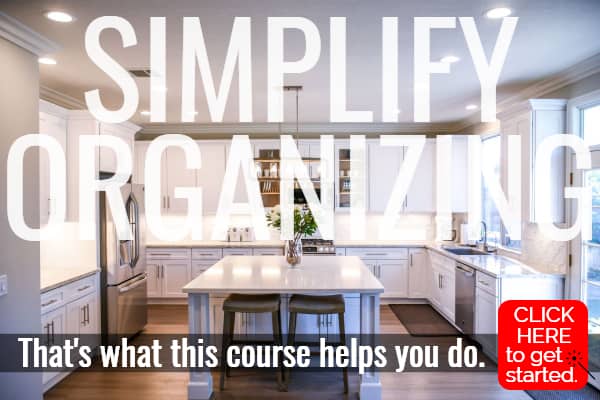 Organizing Involves a TON of Choices
Choices are hard work. Your brain starts to smoke from all the effort you put into each of those choices.
Because you really do need to make a choice for each item — it's. just. hard.
Personally, I work to allow for the least # of choices in my life — but organizing is just hard.
However, you can make "bulk choices" in things like — high school t-shirts all go to the garbage, etc. That way when they show-up, you've already made the choice.
---
So, there you go. Sometimes I wonder WHY whatever I was doing was so hard… but once I realize these three things, I realize I deserve a break after some heavy-duty organizing.
I will say the more you do it, the more these steps are natural and it all works a lot easier. 🙂
Come join me in my Home Organization Course where I can help you simplify organizing and make your home be the place you want! Save 10% today with code PC10.
SO over how your house takes all your time? Come join The Organized Home. You can join for just a month for only $15 to get your house on track!
[pt_view id="e53202c5bc"]