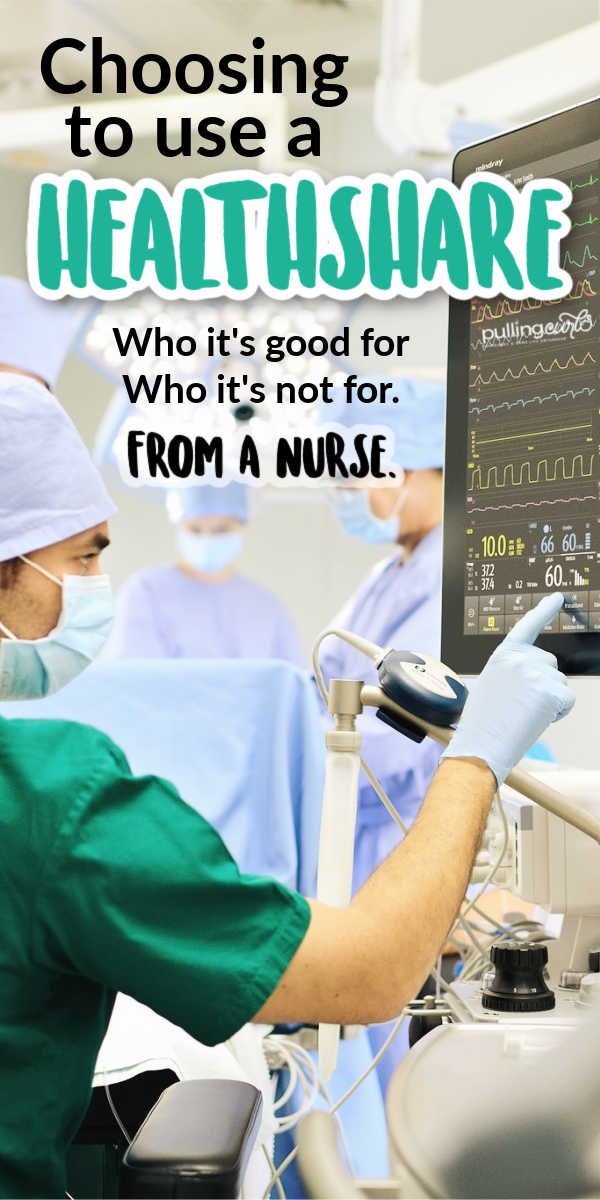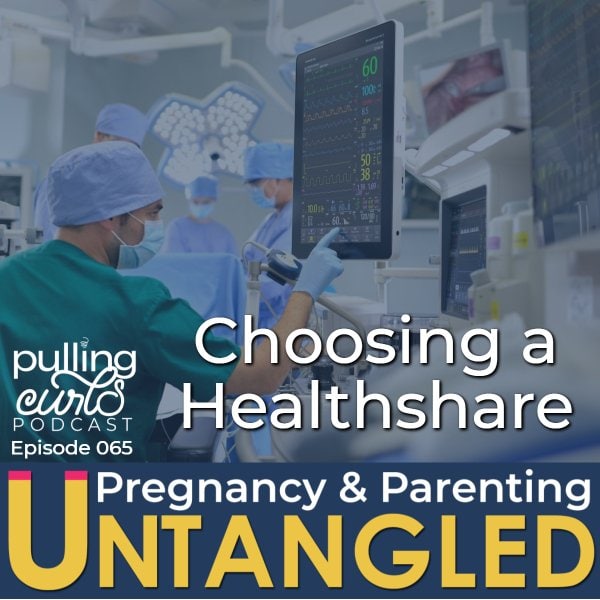 Using a Christian Healthshare is a choice we made a few years ago. Choosing to move to a Healthshare can be a great move and I explain why we did it, and what types of options you have.
This post was inspired by my two posts on choosing a healthshare. Finding a Healthshare for Mormons shares why we initially chose one. I also have a post on my Review of Zion Healthshare.
Big thanks to our sponsor Family Routines. If you're looking to get your family in a routine, it's a great option to help you get ideas and support to change your family's life.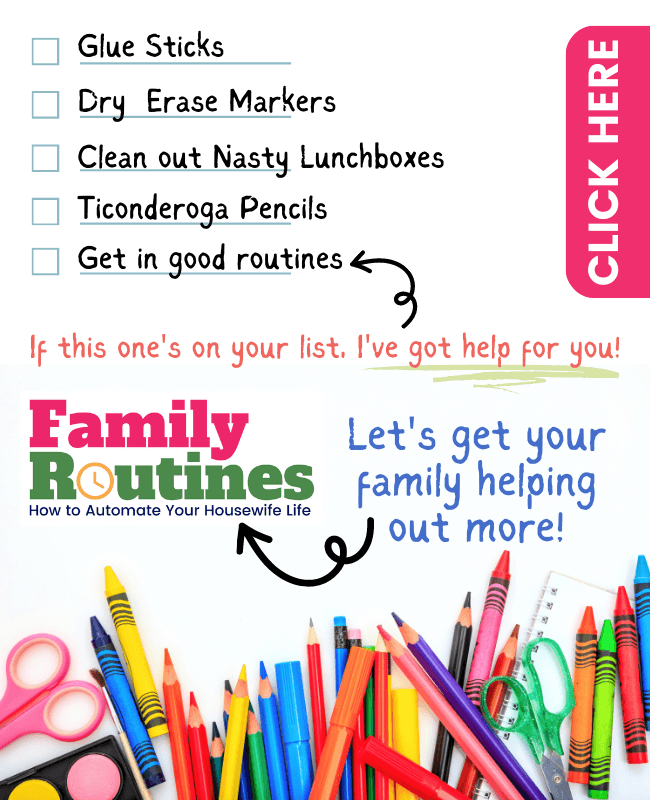 Choosing a Christian Healthshare
In this Episode:
Why we chose a Christian Healthshare
What a healthshare is and how it basically works.
How they maneuver around the health insurance mandate
Our experience with CHM, Liberty and Zion Healthshare
Zion Healthshare (who I am with now — if you end-up enrolling with them, I'd love it if you used my link or mentioned you learned about them from me)
** This just in: Christian Health Ministries has changed their guidelines to talk about how there is only one member of the Godhead and you can only believe in the bible (which would remove LDS people from their population).
How/why it's not considered insurance
How you often can't write off your Healthshare
How a DPC model works and how that can save you money
How their differing deductible models work
How to find the cash pay healthcare pricing
What healthshares don't cover
Other things that might interest you:
My friend Katie's Healthshare post.
My episode with Zion Healthshare
Please also note that many healthshares do not cover preexisting conditions.
Producer: Drew Erickson
Check out all my podcasts: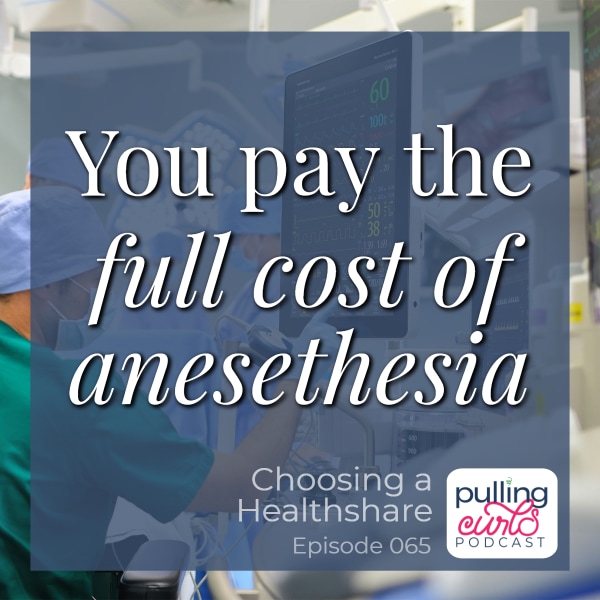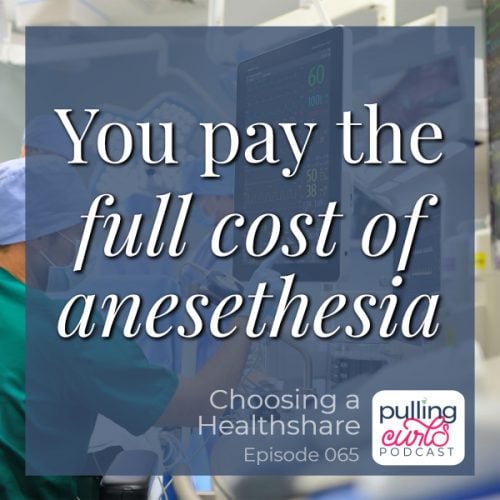 Transcript
[00:00:00.330]
Hey, guys, welcome back to the Pulling Curls Podcast. Today on Episode 65, we are talking about Health Shares. So I don't belong to traditional insurance. I belong to help. Sure, I get lots of questions about it and we're at open enrollment time. So I wanted to share with you guys what we do and kind of what they are. So let's take a look.
[00:00:27.620]
Welcome to the Pulling Curls Podcast, I'm Hilary, your curly headed host on the podcast, where we untangle everything from pregnancy, parenting and home routines. I want you to know that there are no right answers for every family. And I find that simplifying my priorities is almost always the answer. It's tangled just like my hair.
[00:00:53.010]
Guys, before we get started, I know a lot of you guys end up listening on my blog and you haven't subscribed, but you might miss an episode and that would truly be tragic. So make sure that you subscribe in your favorite podcast player. I'd love to notify you of every episode and there. So when we lived in California, we had traditional insurance. We use Kaiser. It was great. We moved and my husband's school district that he worked for just had horrible insurance.
[00:01:13.470]
It was going to be hundreds a month to add me and the kids, and it wasn't a great policy. And so we made the choice for me and the kids to go on our own policy. And that served us well up until my husband left his job and we were a little bit more concerned about money and we just started to look at things. At that point, our premium had jumped to more than our mortgage and we never went to the doctor.
[00:01:32.790]
So we were spending it would have been over a thousand dollars a month for something that we were never using and our deductible was actually fifteen thousand dollars. So honestly, if something had happened, we would also be screwed. So that just made it really difficult. And as a small business owner, a few of my friends actually used health shares and it sounded interesting to me. Health shares are what insurance was always supposed to be, that a bunch of people paid into the system.
[00:01:56.010]
And then if somebody had something unfortunate happened that was big, the system would help pay them out. That's essentially what a health share is.
[00:02:03.060]
This episode of the Pulling Curls Podcast is sponsored by Family Routine's How to Automate Your Housewife Life. Ever wish life was more like you pictured? It would be before you had kids being able to spend less time at the mundane tasks and more time teaching kids the fun and valuable life skills you know they need.
[00:02:19.080]
Family routines, teaches families to simplify daily tasks into routines that help them feel more peace and joy.
[00:02:25.260]
Save 15 percent with a coupon code untangled. You can find it at Pulling Curls Podcast in the menu under courses or in this episode show notes.
[00:02:36.700]
Now, I think they get around the old Obamacare rule by making them a Christian HealthShare, which means it's a religious thing. So you'll hear them called Christian health shares. And I will say that a few of them that I belong to were very Christian, but I belong to one. Now, that is more I mean, you do have to sign a statement of faith. And I think that's how they sort of get around the Obamacare rules. But it's not shove it in your face, sort of Christian like.
[00:02:57.970]
So I just started to look into them and we decided to go with the health care. But I want to say first that I'm a firm believer that people need insurance. I have built out cars in one night at the hospital, a brand new car by my services. And I know I am not getting paid the cost of a brand new car by taking care of you. I'm just going to put that out there. But hospital bills are insanely expensive and hopefully, you know, we make an adjustment for that.
[00:03:21.850]
But people do need something to help cover their bums if there were to be something tragically so. But we had an insurance that had a high premium and high deductible. And also what I hate about insurance is sometimes doctors aren't covered. So let's say you go to my hospital, but our anesthesia isn't on your plan. So you end up paying the full cost of anesthesia because they weren't on your plan. Did you guys know that that can happen? And so oftentimes we get moms who are like, I want to get an epidural, but I need to make sure that he's on our plan.
[00:03:50.020]
Otherwise it will cost us thousands. And I think that is just deplorable. I don't understand why our elected officials can't fix that, but that's neither here or there at this point. But that's something that happens. And I've just noticed a lot of people who end up not getting covered, even though they're paying these thousands and thousands of dollars to not have your epidural covered would just be a knife to the heart. Right. Also, if you have an employer plan, then that is easier.
[00:04:11.420]
And also, if you qualify for the Obamacare, like, you know, the stipends that they give you that give a nice rebate on Obamacare insurance, and that would definitely be beneficial to you. But we did not. So and we also don't qualify for Medicaid and any of those types of things. So we looked into health care. We've actually joined three health shares. Now, we initially joined Liberty Health Share and didn't have a great experience. We had some difficulty getting our bills paid.
[00:04:35.590]
I think they're doing better. But at the time that we left, it just wasn't a great experience. I do like their model a little bit better, but the delay in payment was a no go for me. Also, I couldn't get hold of somebody on the phone for hours, which is a big turnoff for me. When it's something that I'm kind of having to trust like this. We then switch to c h m, which is Christian Health Ministries liked them just fine.
[00:04:55.960]
They are very Christian though. And again, on average, you're waiting two to three months for them to pay, which made me a little bit nervous. I did. So at this point in time, I found Tzion HealthShare and that's why we went with them. They actually guaranteed a seven day check within seven days. You know, once you submit the payment, which is on you, normally the hospital submits the insurance bill to your insurance. But with these types of things, you need to get the bill and then you submit it to the HealthShare.
[00:05:21.700]
Now they do say once you get admitted to call them and they will work with registration or whoever, the gods of admitting to kind of set up payment for you. So they do want to do types of that. And I really like that. Zion will negotiate for you so you aren't stuck having to try to negotiate the bills. They'll do that for you. So I liked that about Zion. And so that's why we went with them. I can always get a hold of somebody on the phone fairly quickly.
[00:05:43.750]
They're super nice, even when I have called and kind of hung up after five rings. So I was like, oh, I'll just call back later. They call me back and say, it looks like we missed a call. So I love that about Zion. So the thing with Zion, all of these kind of have different things. Some have a yearly deductible, some have an event deductible with CHF. One of the things that I liked about them is that what you negotiate comes off of your end of the deductible.
[00:06:05.710]
So let's say you have a thousand broken arm, but you negotiate it down to five hundred. You don't have to pay anything because you've negotiated your Parata the deductible and they pay the five hundred. So that's kind of nice. But again, the check doesn't come for two to three months and I'm not sure that that type of method is sustainable. So just, you know, and looking at the long term, I just decided that Zion seemed to be the best for us Zion, though.
[00:06:27.160]
So what we do is we we're on their lowest deductible amount, which is a thousand dollars, and they pay absolutely nothing until you reach a thousand dollars. So if you break your arm and it's only eight fifty, they pay nothing. So I put the whole eight hundred and fifty dollar bill. What I love about Zion is we are actually on their deepsea model, which means direct primary care. We have a doctor here in the Phoenix area that we pay two hundred dollars a month to and our Zion insurance is decreased by two hundred dollars as well.
[00:06:52.480]
So we have a doctor like a concierge doctor who is on call for us. Twenty four hours a day, seven days a week. We can email him. He will telehealth. He'll even do a home visit. You have to pay his gas and his time, but he would do a home visit and you have that all the time. So we went in and got physicals completely free. It's just that two hundred dollars a month. So it's kind of like the Netflix of doctors, if you look at it that way.
[00:07:12.700]
But the beauty is we were paying I think it was like six hundred dollars a month to be on them. And when we paid the dpk, now we pay four hundred dollars a month and two hundred to him. So it really makes no difference. But we have this doctor that's on for us, and I knew him from the hospital. He was a resident actually when we were there. Nice guy. And he's willing to like, do stuff.
[00:07:29.440]
I mean, this would not be good if you have a family practice that is going to send you out for every little thing. Oh, you have a cut on your finger. Well, plast. Surgery is going to have to take care of that. No, you want to see that we're really take care of all the things because now pretty much anything small is going to be taken care of him. He can order an X-ray. We can go get it.
[00:07:44.640]
He can look at it, decide if he can set it or if he needs to get somebody else. So that's pretty cool. So we use the dpk model. There's different models on Tzion that you can use it. Like I said before, we had a different model where you got free telehealth, which if you didn't have dpk, would also be a great option. So you could call in to a doctor at any point in time and they could tell help to, you know, but you can't do physicals on telehealth.
[00:08:03.420]
So there would be some cost associated with that. I just love that dpk model. Our doctor isn't super close to us, but again, we don't see him very often and a lot can happen over the phone. He's super quick to answer emails. I'm just really thrilled with that option that we found. OK, so health care, health shares, they are not for everyone. They are not government mandated like insurance.
[00:08:21.720]
But I have to say, like, shouldn't the government take care of that whole I didn't know who the anesthesiologist was, so I should not have to pay the full bill kind of a thing. I'm just saying the government mandate just seems less and less exciting to me. They are not right off the ball because health insurance is right off ball. Most often an HSA cannot be written off. There are some ways to write it off, but that's a downside, definitely, especially as a small business owner.
[00:08:44.940]
I love, love my tradeoffs. You can't use an HSA with it. And I really wish our government would fix both of those things. I think it should be right. Horrible as an insurance. It works just like an insurance and it's protecting my family in that same way. And I feel like I should be able to use an HSA because my deductibles high enough and that would be awesome. But you can't there are no co-pays. So there's never going to be a time where we go into the office and just see him for fifteen dollars, although we have that concierge doctor.
[00:09:08.550]
So everything's a little bit different. But if you go to the doctor frequently or different kinds of doctors, you're not going to have a copay. You're going to have to pay everything up to that thousand dollars. So you are sustaining some of that blow. But on the opposite side, if you were to get cancer, you are only paying a thousand dollars ever for that cancer. So any follow ups? Anything else is one hundred percent covered beyond that thousand dollars.
[00:09:28.380]
So for big stuff, you're actually covered in a much bigger way. It's the small things that hopefully you can handle on your own. You know, you'll find out places that you can go. We have a mini clinic at our grocery store that's like I think it's about ninety dollars for a visit and we've done that before. Super convenient. I can schedule it on my computer and just show up when it's done that. People have been really nice of you.
[00:09:47.340]
There are options in order to be able to manage those small things pretty comfortably, I will say that it is hard to get the cash pay price that a lot of places we were looking to get a new family practice doctor. We just didn't love the way we were going to. We often couldn't get an appointment, which is annoying to me, especially like if your kid has an ear infection, they should be able to, like, see you that day if you're a family practice doctor.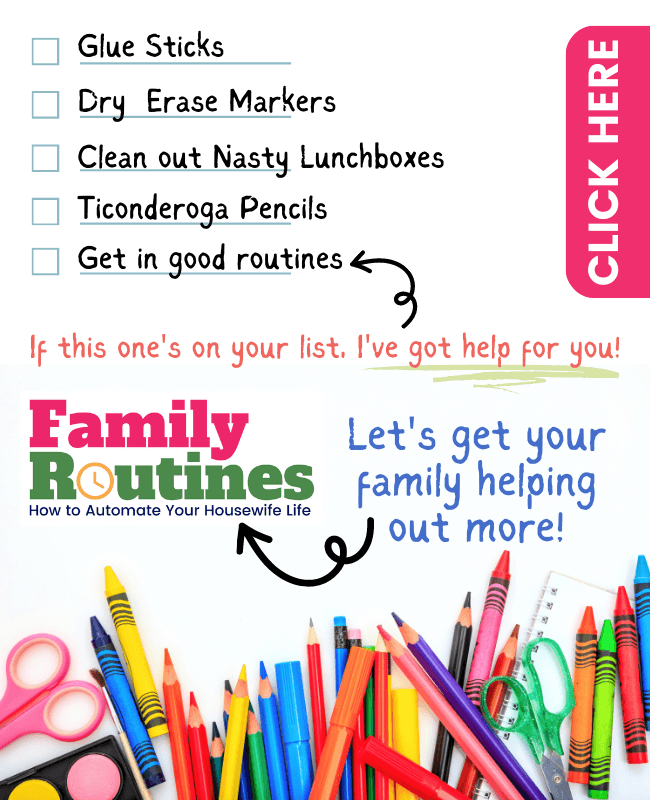 [00:10:07.680]
But I digress. So we were looking for another one and I was trying to kind of get cash pay prices from some of these family practice physicians. And they they just said it just depends on I was like, well, can you give me just kind of a basic no? And that's frustrating. I do feel like our government is on the way towards fixing that. I mean, you wouldn't walk into the gap and just be like, I want this outfit and you have no idea how much it costs.
[00:10:27.900]
And then you just you know, they just hand you the bill as you walk out after you're already wearing it and they burn your clothes. I feel like that's how I walk into health care sometimes. So that's not a good feeling. They also don't cover vaccines. So we go to the health department for vaccines. It seems like that's available in every state. It's annoying, but we can actually schedule the vaccines now. It's gone really well. Yeah, but they don't cover vaccines because honestly, our government will cover the vaccines.
[00:10:51.030]
So but it is annoying because you can't get them at the doctor's office. You could pay for them. And I have heard like the first twelve months of life, they do cover those vaccines, which is awesome. I think after that they just figure you can go to the health department because it's infrequent. They also don't cover flu shots. Liberty did cover flu shots, but again, it was difficult to get paid, so yada. And, you know, the flu shots.
[00:11:09.390]
Twenty bucks at Costco and you got to think so. I am now paying six hundred dollars and my premium for this insurance with a fifty thousand dollar deductible was going to be over a thousand. I'm guessing it would be about thirteen hundred by now. Think of all the money that we're saving. We can definitely shell out for twenty dollar flu shots. Right. So that is a brief overview of health shares. I'm going to put some posts in this episode.
[00:11:29.640]
So this is episode sixty five. If you guys have any questions about it, shares all of my experience. I also have a few friends that I linked to that have had babies and how the health care works for that. The stressful part of a culture is that time when you've had your health visit and you're waiting for them to send you the check. So that's part of why I went with Zion Health Care, is that I liked the decrease amount of time in order to get that check, you know, but the checks have always come through.
[00:11:52.080]
I have a lot of friends who are on CHF and have a great experience with that. And I will put their posts in the links also. So if you're finding that you're just being priced out of insurance, that is a viable option. You don't. Oh, I forgot to mention I'm a member of the Church of Jesus Christ of Latter day Saints. Some people call us Mormons, but that's not our name. And there are health shares that you can't join if you are a member of that faith because they don't call you Christian, because we believe in a god ahead of three people and they believe in a God have a one person, which seems like a technicality.
[00:12:17.880]
I believe in Jesus and I follow his teachings, but I digress again. So if you are looking and your LDS, there are some that won't take you. And I talk all about that in that post. But obviously they take them and Liberty and Zion all take people of that faith. So that makes that easy. I do have links to the church that I mentioned that are in the. Shout out, so check those out if you want links to what those cultures are, and I'd love it if you told them that you came for me because I'm a big believer in their model and especially for small business owners.
[00:12:45.250]
I don't have a whole lot of other options. I'm not going to get insurance at my work because I don't work full time somewhere. So there you go. Health shares from a nurse.
[00:12:52.750]
Thanks so much for joining us today. I hope we help smooth out a few of the smiles in your life. We drop an episode every Monday and we always appreciate it when you guys share and review until next time. We hope you have a tangle free day.