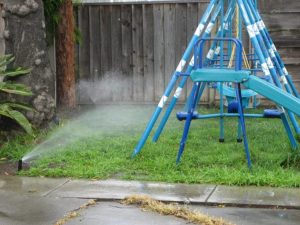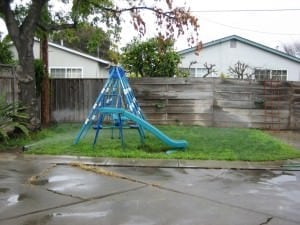 THAT IS RIGHT.
WE HAVE A SPRINKLER SYSTEM.
I would think that it was about 400 dollars worth of cost.
LOTS of friends help, one photo shoot used as a barter.
We even finished in the rain, but that didn't keep me from programming it and watching it a bit. We have the same sprinklers we've had in the front yard, along with a new drip system (woo-hoo). In the back we have sprinklers by the swingset, and a drip system just WAITING for us to plant our garden. I think peas are on the docket for next week. I'm so happy, I could burst!