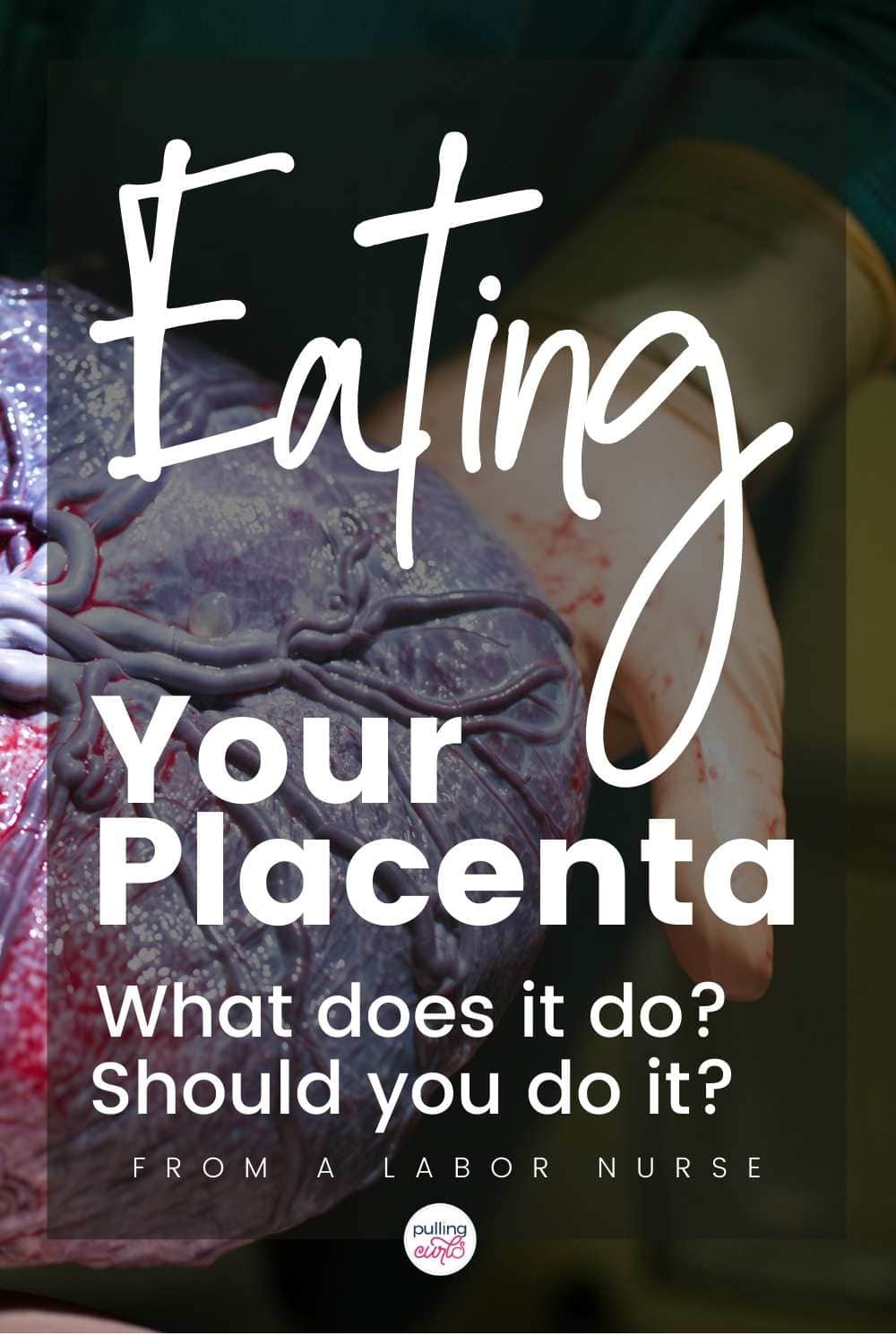 Eating your placenta is something that most mammals do — it's called placentophagy, and it can be done raw. Let's talk about the pro's and con's of placental encapsulation.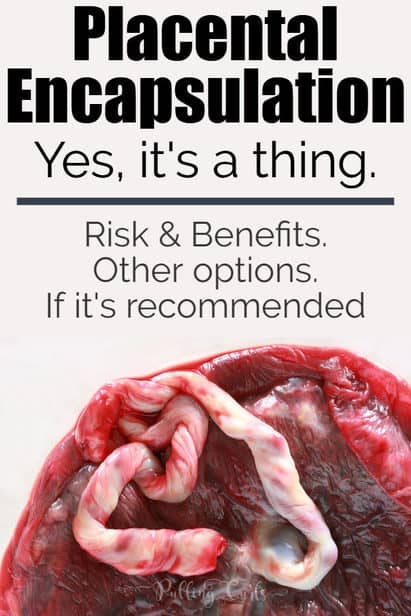 Eating your placenta is a thing. Some people do it raw, they have others encapsulate it. They say all mammals do it, but there are some pretty serious pro's and con's that we will discuss.
First off – let me introduce myself.
Hello! I'm Hilary — many people know me as The Pregnancy Nurse 👩‍⚕️. I have been a nurse since 1997 and I have 20 years of OB nursing experience, I am also the curly head behind this website Pulling Curls and The Online Prenatal Class for Couples. 🩺​ I've had patients save their placenta (although the majority don't) and I've read some studies on how it helps or doesn't help.
Be sure to grab my hospital packing list while you're here:
This post was originally written in November 2013, and has been updated.
---
Postpartum depression is real. It's real, and it can be REALLY scary, prompting women to try all sorts of things.
Eating your placenta?
Ok, so, HOW can you eat your placenta?
There are a few ways. I have heard of smoothies, we even had a woman eat hers raw in the delivery room (true story), but most people use placental encapsulation.
It is where you take your placenta, give it to someone who drys it (usually in a home food-dryer, like Mr Ronco) and encapsulates it for you to take home and normalize your hormones. You, in turn, hand over a LOT of money.
Placenta Encapsulation pros and cons
Eating the Placenta Benefits
The idea of it is that the placenta contains a lot of hormones. As you eat it — that builds your supply of those hormones, and in turn — that help your uterus shrink back down, it enhances milk supply and staves of postpartum depression.
I did just read a study, that in rats — ingesting the placenta helps increase their pain threshold (who thinks up these studies?). Although, no studies have correlated that to humans.
There haven't been any scientific studies that prove that eating your placenta (in any form) is helpful. In anecdotal research most (around 75%) people have eaten it claim to have:
Improved mood
Increased Energy
Improved lactation
But, as I stated above — there are no scientific studies proving its efficacy and as long as people have been doing it, I think we would've seen one by now if it truly was effective. I've been seeing it in my practice for years.
Eating your placenta cons
Most recently the CDC came out saying that moms who are beta-strep positive should NOT be consuming their placenta. They also reiterated the lack of credible benefits, but there was a proven risk of the baby contracting beta-strep through the breastmilk if mom was ingesting the placenta.
I also saw an article written by a lactation consultant who said she saw an 50% decrease in milk supply from those who were eating their encapsulated placenta. The science in her article seems pretty sound.
Also, the placenta needs to be taken very soon after delivery. I've seen parents so concerned about taking care of it that they aren't able to properly just relax and enjoy the day!
I thought this article from a woman who regretted eating it was pretty interesting.
Mammals eat their placentas
Animals eat their placentas, right?
Well, they eat them while they're still steaming in the grass. They also eat the grass and anything else that's outside. They get vital nutrients to help their body compensate after delivery. They don't ask the father dog to go get them a hamburger at Wendy's.
**I also read that animals often eat it to hide the fact that they had a baby (and that baby is vulnerable to predators), which makes a lot of sense.**
---
So, my thoughts are these:
Postpartum depression is horrible, and I think that people grasp at straws to avoid it. If this is one of those straws and you feel desperate for help (keeping in mind, I think you should be under the care of a psychiatric physician as well). If this is one of the straws, then perhaps it's worth a try.
I do mostly see placental encapsulation touted by those who do it. It is certainly not cheap. Most of the pricing I've seen is $200-500 dollars. Also, that encapsulation is done at home, usually with your basic food dehydrator. In general, these machines were meant to be cleaned but not sterilized. That means your placenta could be on the same surface as a beta-strep placenta was just on.
Beyond beta strep, your placenta is considered medical waste and can carry a LOT of differing bacteria. Those machines just get warm. Not hot enough to kill baterial (or cooking it) Just the thought of that food dehydrator makes me feel a little sick.
If you're doing it for milk supply increases there are a lot of other ways to give it a try. Talk with a certified lactation consultant for help. You can even see them prior to delivery for tips! I like this article from my friend Katie that has TONS of tips and articles on increasing your milk supply.
I also wonder that once you dehydrate something that fragile doesn't it kill most of the hormones anyway? It seems like they'd be denatured long before you ingested them. Most medical studies find that ingesting hormones isn't particularly efficient, which is why people need shots of progesterone, instead of a pill.
I guess my advice is to put that money in the child's college fund.
I have had friends do it, who said it helped. The only problem is, we have no idea if sugar pills would have helped just as much. Especially if you paid hundreds of dollars for those sugar pills and REALLY wanted them to work.
My other advice is (and yes, I'm giving it again) that postpartum depression is real, and you should have a talk with your doctor before delivery if you are worried. See what they have to say.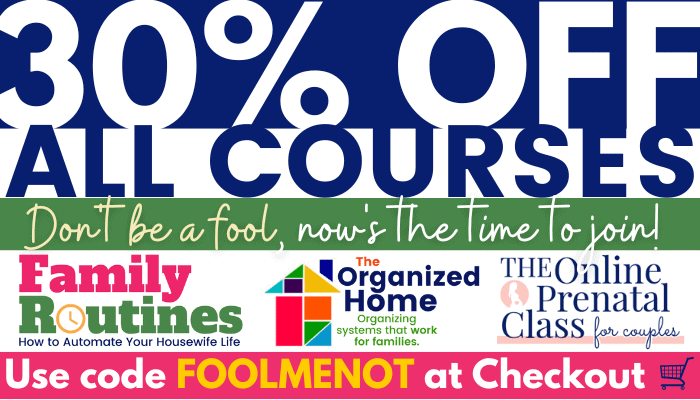 Placental Encapsulation FAQ's
How do I encapsulate my placenta?
I would ask around in some mother's groups. Many doulas do it, that's who I have seen doing it most frequently. Just call them and get some quotes as to what the best price with the best service.
What should I ask of the person who is encapsulating it?
I would ask how they clean their materials between placentas. Most of the dehydrators are food-grade and would have a hard time being cleaned between hydration.
And, how they clean the thing that turns it into powder (some sort of grinder).
Keep in mind….
There's nothing wrong with antidepressants before you deliver. Share your worries with your friend base. You can do it.
One last thought.
The placenta is an amazing organ. Each time I learn more about it I am amazed at the true feat of nature it is. I'm in awe of placentas. I am grateful that 3 blobs of tissue kept my kids alive for nine months. I'm grateful for them. Be sure to check yours out at delivery!
It like you're really trying to get some good information before delivery. I would 100% recommend prenatal class, and I stand behind this one (both myself, and with a money-back guarantee).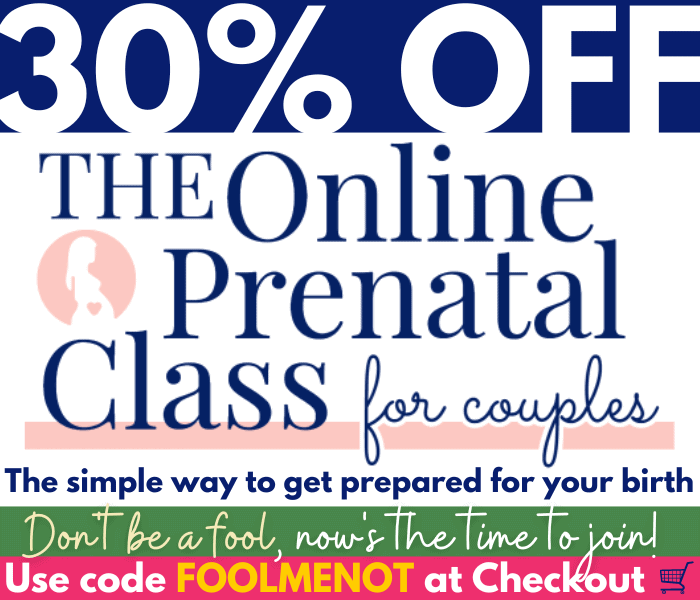 Not sure you're quite ready for the full class, check out my birth toolkit. It's a great first step on your road to birth preparation.