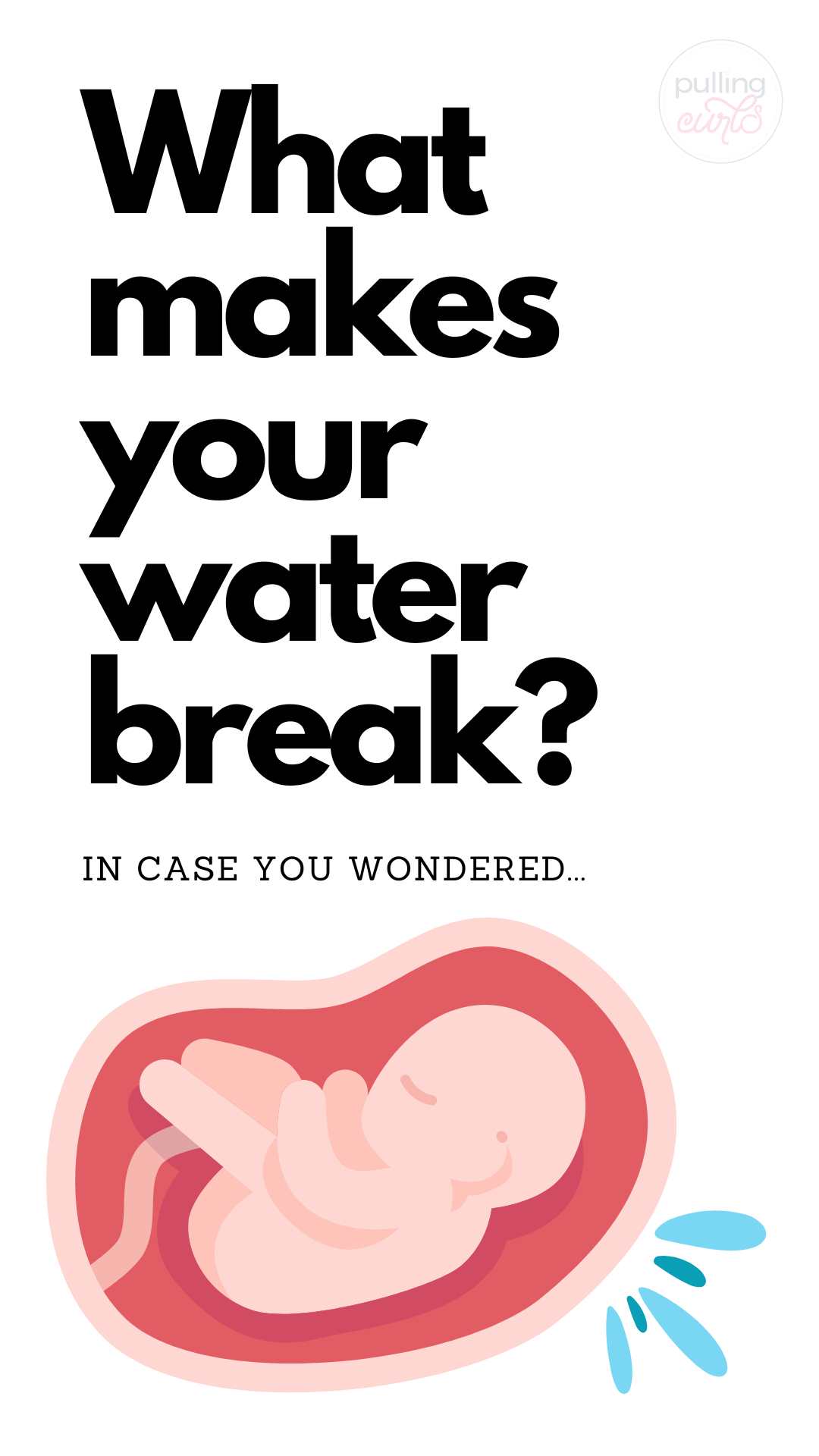 The amniotic sac breaks on it's own in about 15% of births. What makes it happen, and how can you tell if your water is broken or is going to break. We'll dive into these and more in this article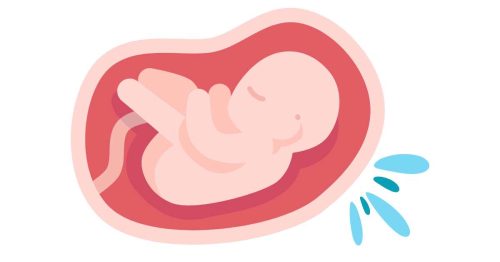 But first, how do I know so much about water breaking? Hi, I'm Hilary, many people know me as The Pregnancy Nurse®. I've talked to thousands of patients about water breaking, and heard hundreds of stories about how it happened at home, so I'm a great resource for this!
Does anything cause your water to break?
Most often the water breaks from the baby's head pushing on it with contractions and it being squeezed by the uterus. However, if that isn't the case it can be complicated, so keep reading!
Pro Tip: The baby is in the amitotic sac with amniotic fluid. When your water breaks the medical community calls it rupture of the membranes (ROM).
I love that you want to know about your water breaking, but make sure you get prepared for the rest of labor too in here.
What is Water Breaking?
Water breaking is a term used to refer to the rupture of the amniotic sac or membrane during pregnancy. This sac is filled with amniotic fluid, which surrounds and protects the baby inside the mother's womb. Typically, this process occurs naturally when a woman goes into labor, but it can also happen spontaneously before labor begins.
When the amniotic sac ruptures, it can result in a sudden release of fluid that may feel like a gush or a leak (I have a whole post on how much comes out when your water breaks).
While some women report feeling discomfort or pressure when their water breaks, it is not necessarily painful. Once the amniotic sac has ruptured, labor typically begins within a few hours.
It is important for women to notify their doctor if they think their water has broken, as this can increase the risk of infection for both mother and baby. Some women may need to be induced if labor does not begin within a certain timeframe after their water breaks, while others will progress naturally into active labor.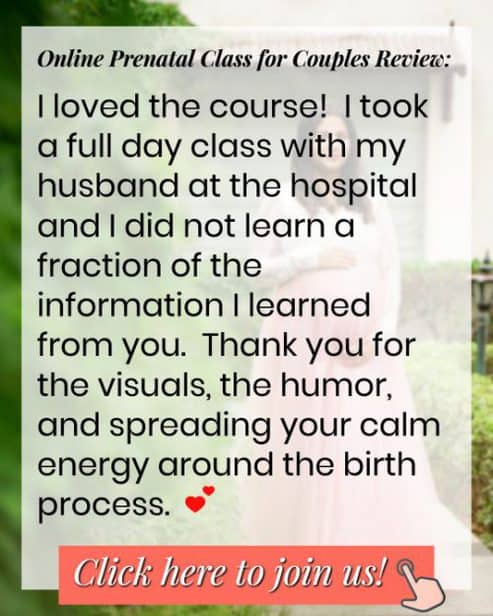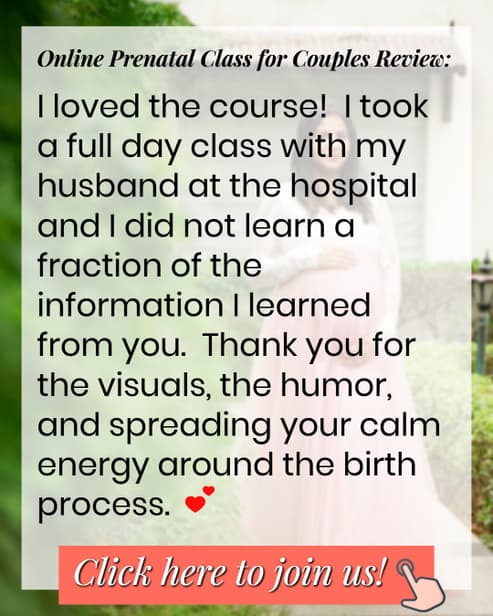 Can you make your water break?
While there are anecdotal stories on the internet of specific ways you can break your water there really isn't a way that you can/should do it at home.
If you aren't skilled at it, there is a chance you can hurt your vaginal wall or cervix which can cause bleeding and possibly infection. It could be really bad — so do NOT try to break your water at home.
Pro Tip: If your water breaks (or, more often, is broken) too early it can allow the umbilical cord to come out which can be really problematic (and can lead to fetal death). So it really needs to be someone skilled that does it in a safe environment.
And, while we're talking about the hospital — grab my hospital packing list here:
Can Your Water Break Early?
There's two types of premature rupture of membranes:
Premature Rupture of Membranes (PROM): When your water breaks and you're not in labor.
Preterm Premature Rupture of Membranes (PPROM): When your water breaks before baby is due (before 37 weeks of pregnancy).
And yes, in both cases it can happen. although it's not frequent, all things considered
What makes your water break early?
They honestly aren't really sure. Sometimes they are in labor so the squeezing of contractions would cause it. However if you aren't in labor and it breaks there are a few trains of thought:
You did have a contraction (but aren't having them consistently) that was enough to break it
A weakness in an area of the amniotic sac
Some of the amniotic sac came through an opened cervix and then tore because of that
But frankly, it could be something else — we just don't know why it happens a lot of the time.
What can I do to make sure my water doesn't break early?
As the amniotic sac is somewhat of a mystery there isn't a whole lot on this. I do know that some prenatal classes teach to eat an egg/day to strengthen your bag of waters. I do think that nutrition always plays a role, so eating a healthy balanced diet is likely one of the best things you can do!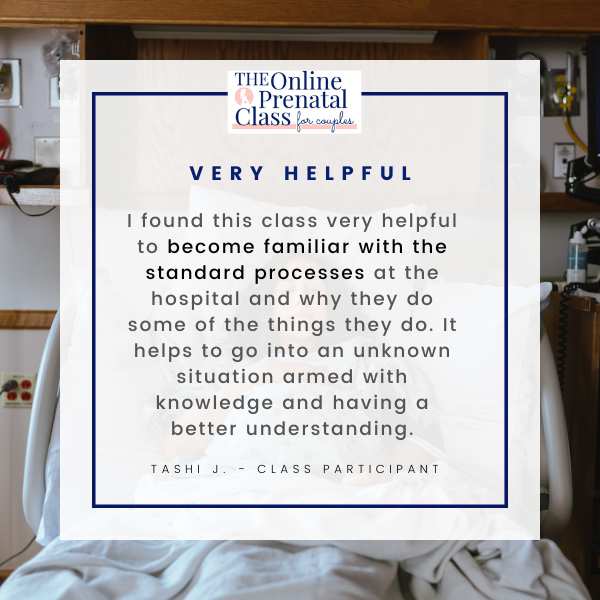 What if my water breaks early?
What happens next depends on a couple of things:
If you are in labor
If your baby is close enough to their due date
From those two things they will make a plan of care. At that point in time they may:
Try to stop your labor
Try to keep infection out and decrease any output of water from the amniotic sac so you can stay pregnant a bit longer
Let you go into labor if baby is close to 37 weeks
They have to weigh the possible risks of an infection vs keeping the baby inside and that is different for each person and their circumstances. Often a maternal fetal medicine specialist will be consulted (also sometimes called a perinatologist).
Pro Tip: You'll notice I have never talked about the AMOUNT of water that comes out — no matter if it's a sudden gush or a slow trickle if your water is broken it's broken and you have the same chances of infection.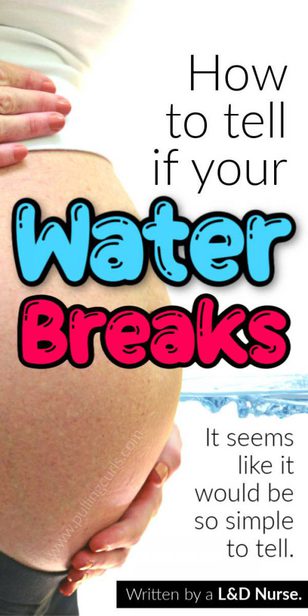 My water broke, now what?
In most cases labor has started or will start soon (check out my post on how to know if you're in labor). If a woman's water breaks and she is already in labor or experiences a contraction within a few hours, she will likely go into labor within 24 hours.
However, if you are less than 34 weeks pregnant, you will be considered at risk of preterm labor and may need to be hospitalized to monitor the baby's well-being. If the water breaks too early, a doctor may want to induce labor to prevent any potential infections, as the amniotic fluid provides protection to the baby.
For those who are at least 34 weeks pregnant, the doctor may recommend waiting for labor to begin spontaneously, unless there are other complications that require intervention. Regardless of the situation, it is important to contact a healthcare provider as soon as possible when a water break occurs.
If you're not sure if your water has broken (normal to not be sure if it's a sign of labor urine) I have a whole quiz on how to tell whether your water has broken. However if there is ANY question please call your provider or go to labor and delivery.
Water Breaking FAQ's
Can an active baby break your water?
This is a valid question. I do suppose it is possible. However, the baby is covered in vernex (so they're kind of slippery) and the bag is slippery — and frankly as early rupture of membranes doens't happen often it likely doesn't happen.
As someone who's seen new doctors try to break water, it's not as easy as it seems.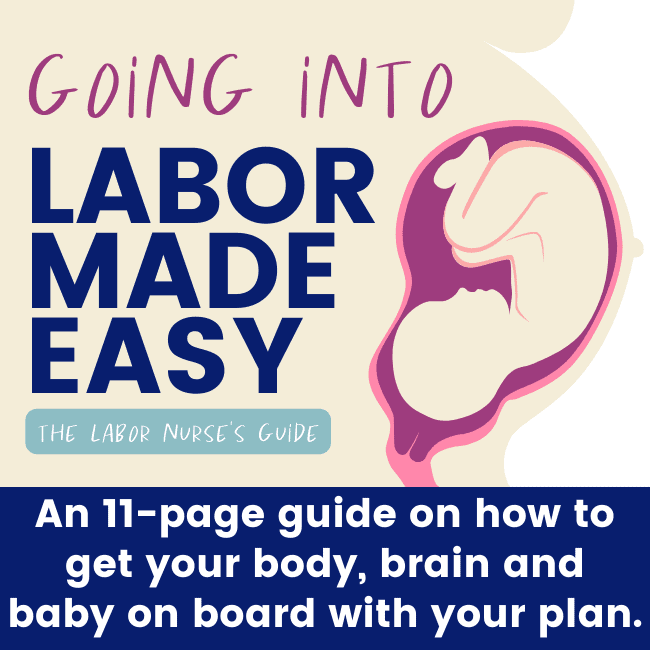 Most often waters don't break, so this isn't something I'd spend a lot of time worrying about.
Can your water break while you're peeing?
Yes, but I have a whole post on if your water can break while you're peeing that explains a lot more on this.
Is there a warning before your water breaks?
Not really, I have a whole post on the signs your water will break that will break down what you can watch for though.
How soon after my water breaks is baby born?
Since most often if your water breaks you are in labor — baby is born within a day of water breaking. However, if you're not in labor or if things don't go according to the "textbook" it may be a while.
Sometimes your doctor may be OK for you to wait a bit for labor to start (but some may encourage you to go into the hospital sooner).
Remember, your doctor isn't MAKING you do anything with your labor. Just ask them the risks and the benefits and you always get to make the choice on what your next step will be (we talk more about that in the communication bonus video in here).
What helps water break in pregnancy?
Most often being in labor, or your provider breaking it for you. Vaginal exams, at times, can break water so it is something that providers need to be careful with.
So, that's the 4-1-1 on why water breaks. Frankly guys — Pregnancy is fascinating stuff and I'm glad that you're interested in it. But, water breaking is just one tiny part. Come learn about ALL of it in The Online Prenatal Class for Couples — the simple way to get prepared for your birth!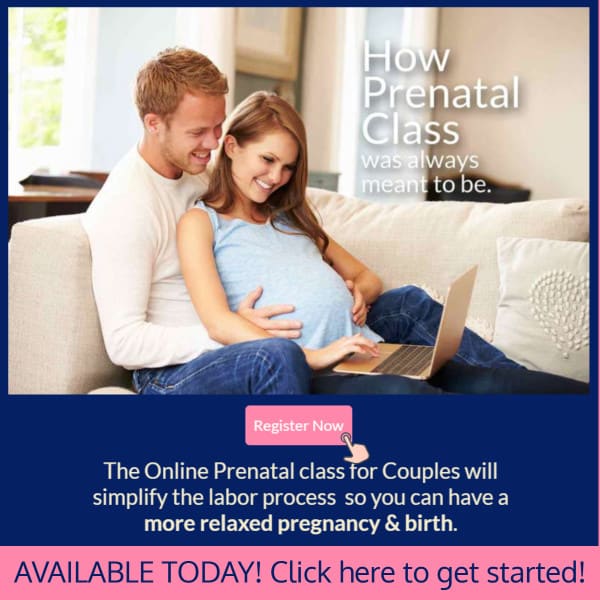 Or, if you're not quite ready for the full class, check out my free prenatal class — It's your first step towards being your own birth boss.