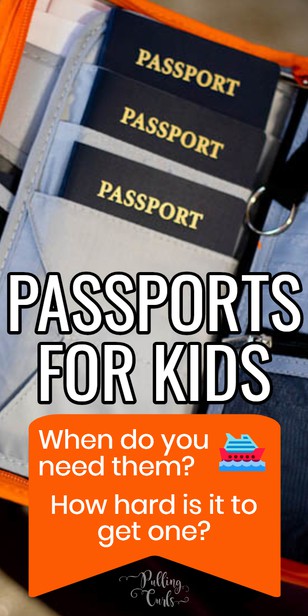 Obtaining a United States Passport for Children isn't nearly as hard as I had envisioned it. When does your child need a passport, how do you get one and how hard is it? Let's find out!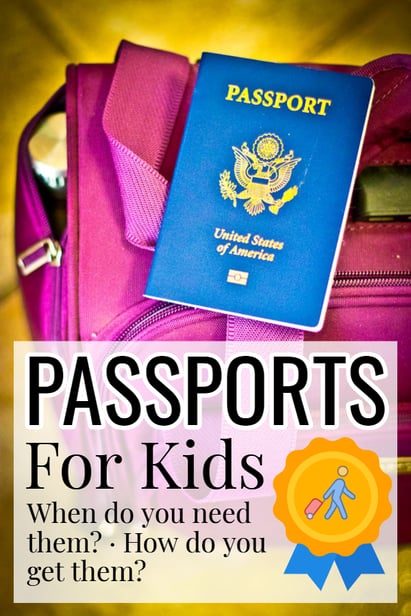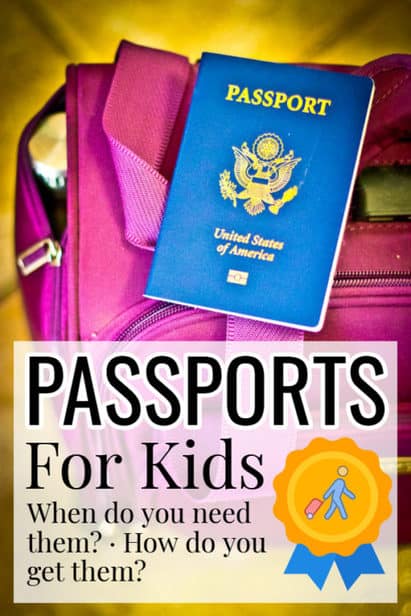 I've gone my entire life without using a passport. I have one. I got it when my husband and I planned to go to Ireland. And then he got laid off. So, he went to Ireland without me, and I saved all that money.
So, basically, I'm super bitter.
BUT, we planned to go on a cruise to Mexico and I was SO happy my passport would see the light of day.
BTW if packing for a trip stresses you out — I have a whole chapter on helping your kids become functional packers on their own in this course. People LOVE the course, and you can join for just a month or a whole year — cancel at any time! Save 10% with code PC10.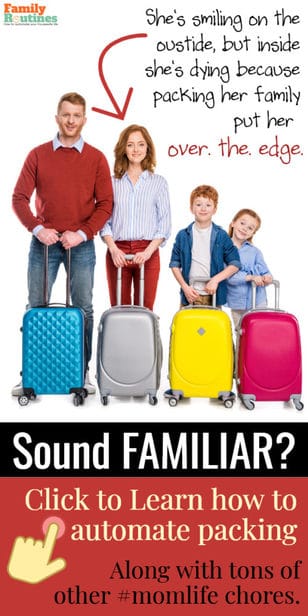 U.S. Passport for Children
Why does your child need a US Passport?
Passports are used when you are traveling outside of the united states.
Because we were going on a cruise with a major cruise line we didn't actually NEED passports for our kids (or frankly for ourselves). At the time of this writing, if you are going on a "closed loop cruise" you don't NEED a passport.
A "closed loop cruise" means that you start in the US (we're going out of Long Beach) and ending in the US.
Now, if for any reason you had to fly somewhere (let's say you miss your cruise ship somehow *WORST NIGHTMARE* or you have a medical emergency and need to get back to the states) you would be unable to unless you have a passport.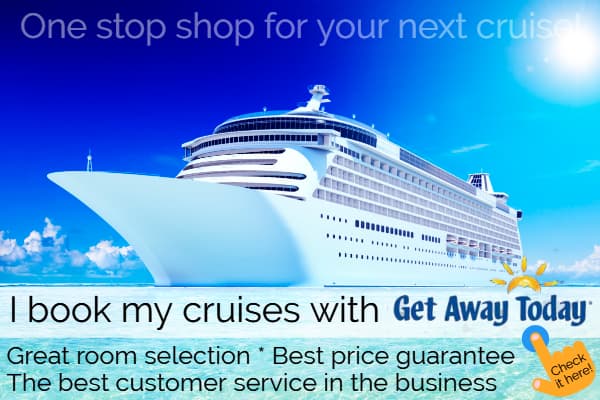 You COULD use a passport card, but we decided to go with the full passport book, in case we get a cruise bug and decide to tour Asia next year. Hahha. 🙂 Passport cards are only useable Canada and Mexico, so we lied the versitility that the book gave us since we were going to the trouble anyway.
FYI — here are the prices — for right now in early 2019:
Passport Book $80
Passport Card $15
BOTH the book & the card have a $35 dollar execution fee, and passports for kids under the age of 16 are only good for 5 years (they are also about $30 cheaper).
If you choose not to get a passport, you could use a birth certificate for you & your kids (but, FYI if you have had a name change due to marriage you have to also show your marriage lisence).
Frankly guys — get a passport. 🙂 They are STRONGLY ENCOURAGED.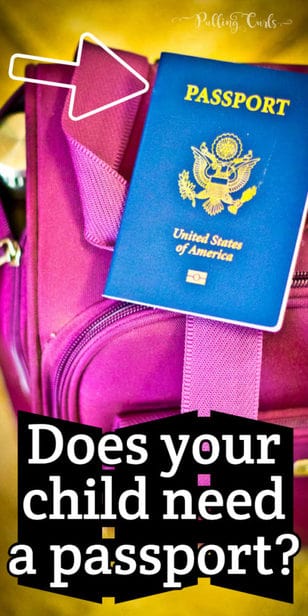 How to get a US Passport?
It is actually pretty simple.
You just go to the US Department of State website and fill out the paperwork.
Then, get an appointment (I think you can also just show up) at a local Passport Acceptance Facility. Ours was our local post office.
You need to provide proof of citizenship. For kids, that's a certified copy of their birth certificate (not a xerox, you need to bring in the original, as well as a copy). In most cases, this will show that you are also their parent (as you will be listed on their birth certificate) — but if that is not the case, you will need the paperwork that shows you are their parent/guardian.
You, as the parent, will also need to prove you are you who you say you are by providing ID (most people use either a drivers lisence or a passport).
**FYI, they will take their original birth certificate, and send it into the state department (which gave me a lot of anxiety, but that's a post for another day).
You will also need a passport Photo.
How to get a Passport Photo for a Child
Oy vey guys — this was way harder than I thought.
Yes, you can take your own. Which doesn't SOUND hard, but my 15 years of editing photos did not equip me to be able to get it the right size. We finally just took them to Costco to get them taken.
The lady at the office said they are the best & cheapest place to get them.
They can even take images of babies, etc. at Costco. So, I'd just let them handle it. BUT, you can do your own, as long as you can figure out how to get them sized correctly and have a good photo printer.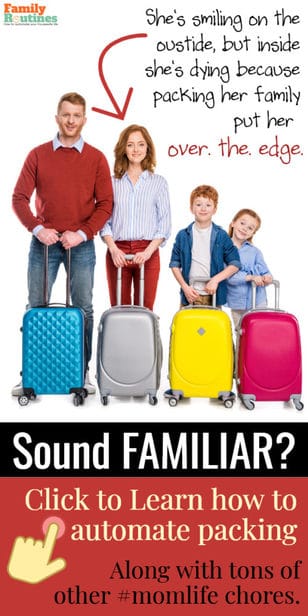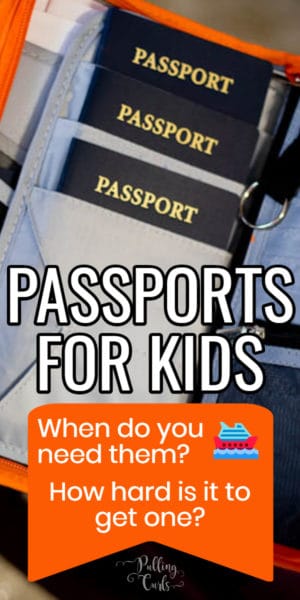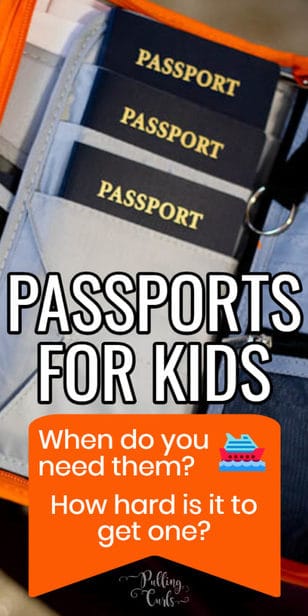 What's different about a child's passport
Mainly just that it's only good for 5 years.
Otherwise it looks identical to an adult passport.
BTW, if you're wondering about my passport wallet, you can find it here.
How long does it take to get a US passport?
It just took us a couple of weeks to get ours in the mail, but I know that the timeline varies. I would recommend trying to obtain it at least 3 months in advance.
Plus, with all the government shutdowns lately…. I'd really recommend getting it as soon as you plan your trip (although, you have to balance that it's only good for 5 years and if you're planning 9 months in advance… you could probably wait). BUT, I digress. 🙂
It really wasn't nearly as hard of a process as I had envisioned, so I am glad we got it done.
AS a reminder, you passport needs to be valid for 6 months following the date of your travel. I had forgotten that until I was looking at getting our kid's. So, I put a reminder in our calender to renew them in plenty of time!
If you liked this post be sure to sign up for my packing list (it's Disney themed, but it can work for any trip) — and check out my other travel tips below that!
[pt_view id="672b576eab"]