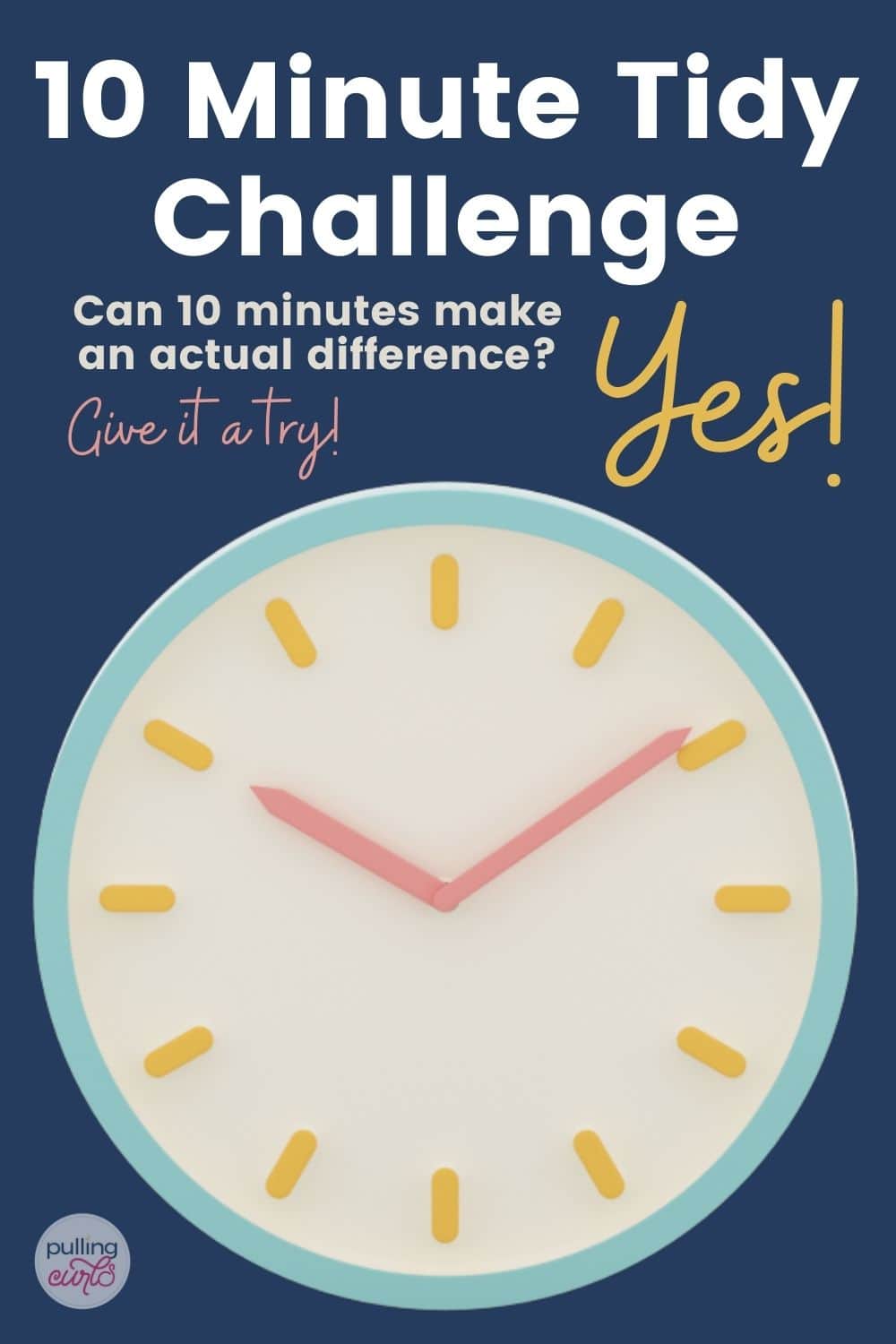 The cornerstone of my life and really the cornerstone of my WHOLE day is my 10 minute tidy.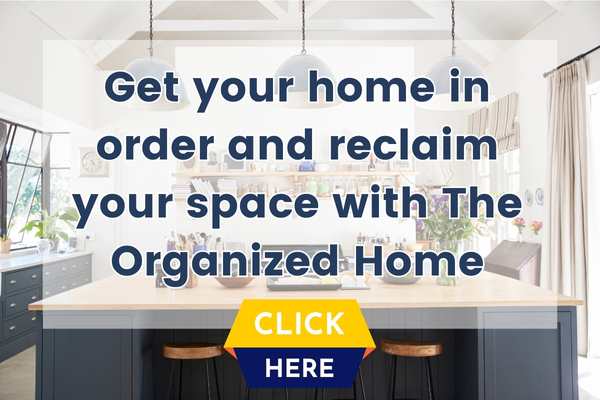 Now, I know what you're saying — MY HOUSE IS A MESS. It's HORRIBLE, there is NO way that 10 minutes is going to fix this HE!!-HOLE.
And yes, you might be right.
But honestly, if you put your head down and just CLEAN for 10 minutes, you might be SHOCKED in all that you can get done!
I have 3 rules for the 10 minute tidy:
Do not get sidetracked by children. My kids know that's my 10 minutes to tidy up the house and it is NOT a time to bother me. FOR. REAL. They can tell I'm focused and often my arms are full of stuff that needs to go somewhere else.
Don't get bogged down in serious organization. Some light organization is OK, but I only have 10 minutes for the entire house. That means I can make a mental note that X needs to be organized during that room's day. Other than that, I keep going. I can EASILY get side-tracked.
Don't do stuff for my kids. Yes, I will put away a thing or two for my kids. BUT if they have a large mess, that is THEIR problem. I don't clean their rooms and I don't clean up their large messes. I require that of them.
I am not their maid, contrary to their own popular belief.
The BIGGEST RULE. Is to set a timer. You don't need to constantly be looking at your watch. You need to WORK. My cousin just showed me this super cool timer, even easy for kids!
Seriously, do it every day and you'll start to see some big improvements!
** The key really is to do it DAILY. It's really easy to do this once, but honestly I've seen SO many students really take the 10 minute tidy as a habit and have found SO much good in it.
If you are overwhelmed by your house — this is my challenge to YOU – do the 10 minute tidy for ONE week. You can even sign up for encouraging emails and tips and tricks and reminders to stay on track! Just do it for a week and see how you feel!