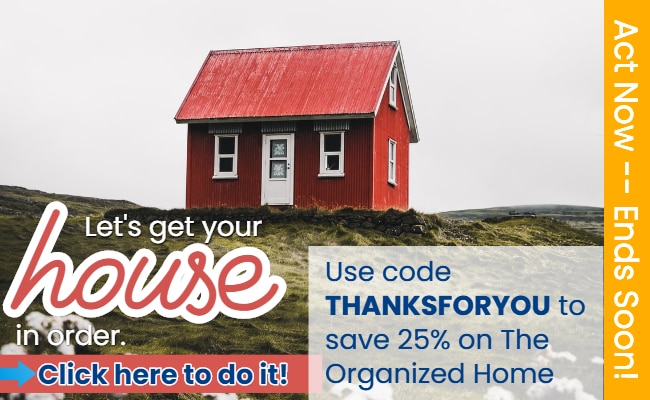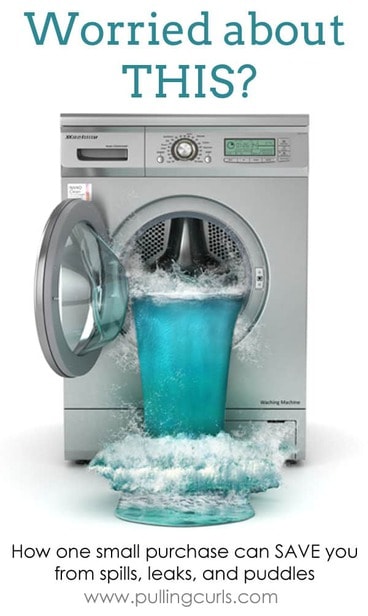 Our first washing machine was in our bathroom. Sometime I miss it when I want a hot towel when I get out of the shower — but since we rented, leaks weren't really at the forefrontof my mind — I was mostly THRILLED to have a washing machine in our apartment). When we moved to California, our washing machine was in our garage — it did leak from time to time (we had the same washing machine we'd bought used for over 10 years). I didn't mind little leaks from time to time. When we moved to Arizona, we finally got our washing machine and dryer in our house — but with that, we noticed there wasn't a drain and it would just leak into our kitchen if we had a leak….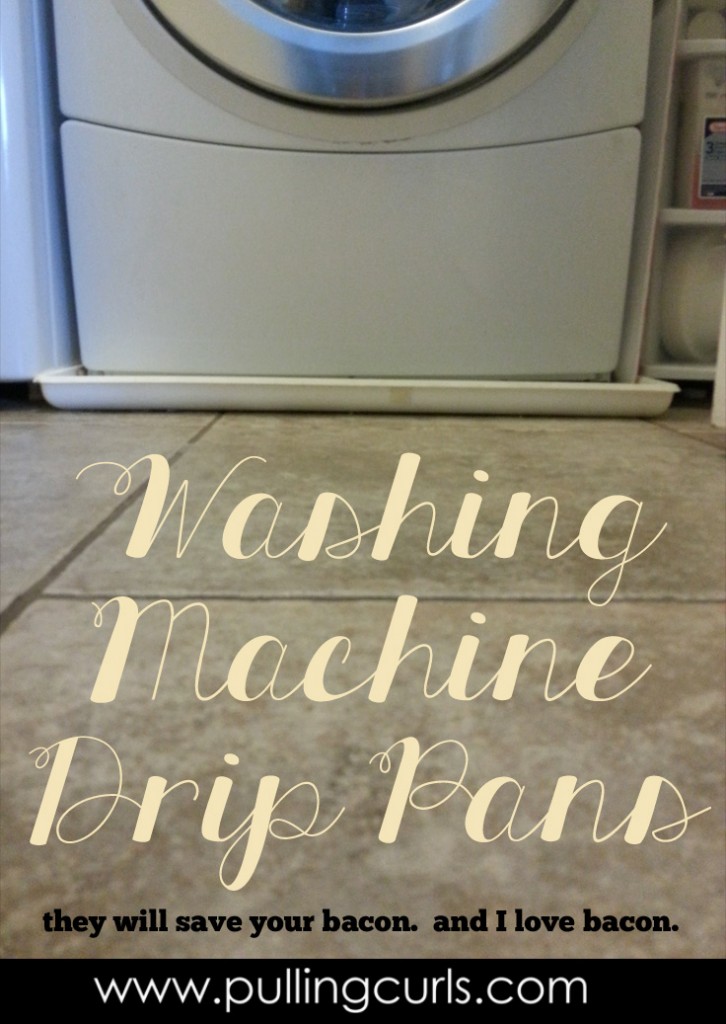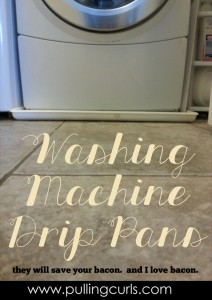 Drew said we should go get a washing machine drip pan.
The thought of lifting our washing machine onto it made me a little sick to my stomach — but we found out at Home Depot (they have tons of them on Amazon now — so grab one there!). They do have an area you can knock out and direct to the drain — but since we don't have a drain, that's useless for us (I have thought about rigging up a hose and sending the water into the garage if we were to leak).
Just having the drip pan was a BIG lifesaver, when the gasket seal around our washing machine (we have a front loader) somehow got a GIANT tear in it and water started flooding out. The drip pan, somehow, was able to keep almost an entire load's water contained. I then used a cup to get it all out (I should have just used my wet vac, but sometimes I'm dumb).
Anyway, they are well worth your dollar if you get a leak. Do you have any other tips to prevent leaks with your washing machine or other areas of your house? Water damage is NO fun, so if I can find a way to get rid of it – I'm gonna! 🙂