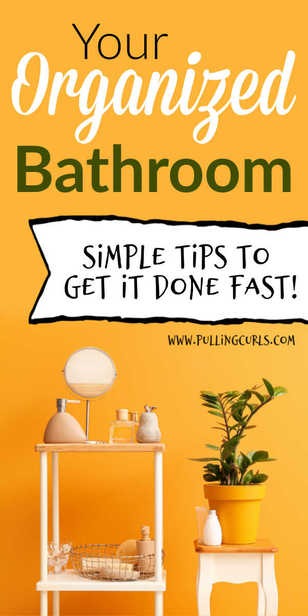 Decluttering the bathroom can feel so hard because all of the things in there are necessary for hygiene. Here are some great ideas for organizing your bathroom counters, drawers and more. No matter if your bathroom is small or large — this post will help you out!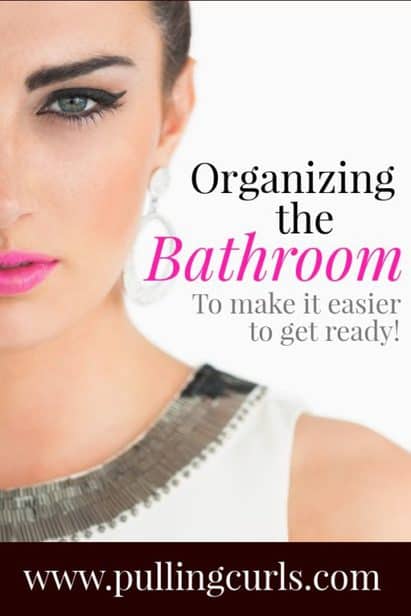 There's just something about a huge, clean hotel bathroom. It's clean and spacious, well-lit and seems like you could just soak and soak. You know what that thing is — my junk's not in there! No makeup, no 20 bottles of varying hair products (depending on my mood). It's clean, because there's no stuff in it. Here's 3 key tips showing how to organize bathroom.
But first, if you're looking to make for easier days check this course out. It's all about simplifying organization so you can DO it (because doing it is the important part).
If you're wishing you could:
Spend less time cleaning
Have the items/documents you need at hand (instead of a freak-out search for them)
or No stress when unexpected visitors come, welcome them with a happy heart!
It's the course for you! Save 10% with code PC10.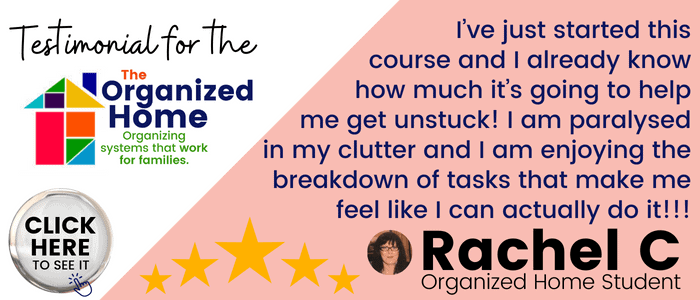 Bathroom Organizing Ideas
Declutter your bathroom products
Oh man, I keep hair products forever. And ever. And ever. I mean, sure I've moved on about 12 products ago — but I might want to try it again some day. Of course, this is because 1) Hair products are expensive, I feel badly buying one and using it for a monthly only to hate it and 2) My hair has a mind of its own. Just because something works in July doesn't mean it will work in December.
BTW, looking for curly hair tips — check out these posts:
So, my goal is to keep 3 products I might use later and then keep ONLY the ones I am using right now.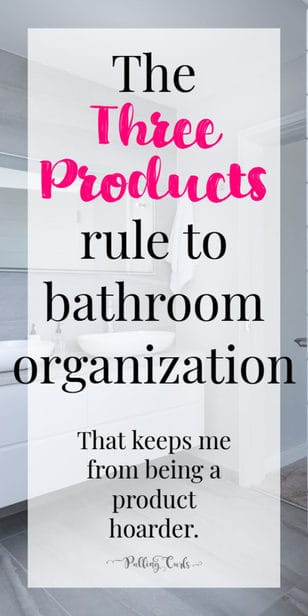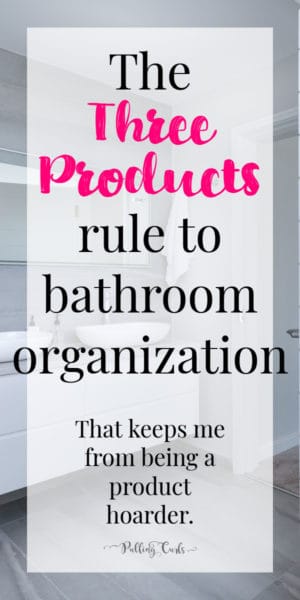 And throw away the rest.
And remember that you shouldn't buy as many hair products. #fail
This same thing goes for makeup and lotion. I feel like I have a never-ending supply of all of those things. Buy less Hilary — BUY LESS!!!!!
Related Post: Organizing Board Games
Organizing Bathroom Drawers
Using an Organizer in your bathroom drawer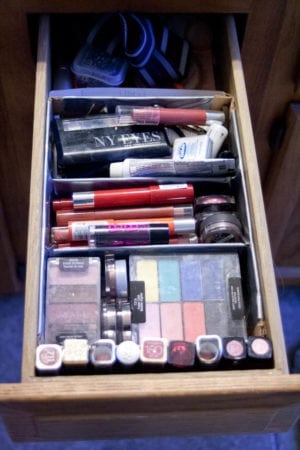 Of the keys for me — with Makeup, is to make sure the like is with the like. I have a special spot for all my eyeshadows, all my lip products, etc. That way, I can quickly glance at what I have and decide what works for me that day.
By having these organizers, there is truly a specific amount of beauty that I can own. Once I reach this limit, I have to throw other stuff out.
That way, when I'm at Target, unless I specifically need something, I don't really search for new eyeshadow because I have reached my limit.
Thank you Wet & Wild.
I made one of my organizers out of an old Amazon box. It fits PERFECT in my Bathroom drawer. I felt super McGuyver when I made it.
Organizing Bathroom Counters
Sure, it would be nice if all of my makeup could sit on the counter, but the truth is that it would get awfully dusty and I'd just have more to clean. I have them in drawers and in containers, I can easily pull out and put away.
The less stuff you have on your counter, the easier it is to clean your counter.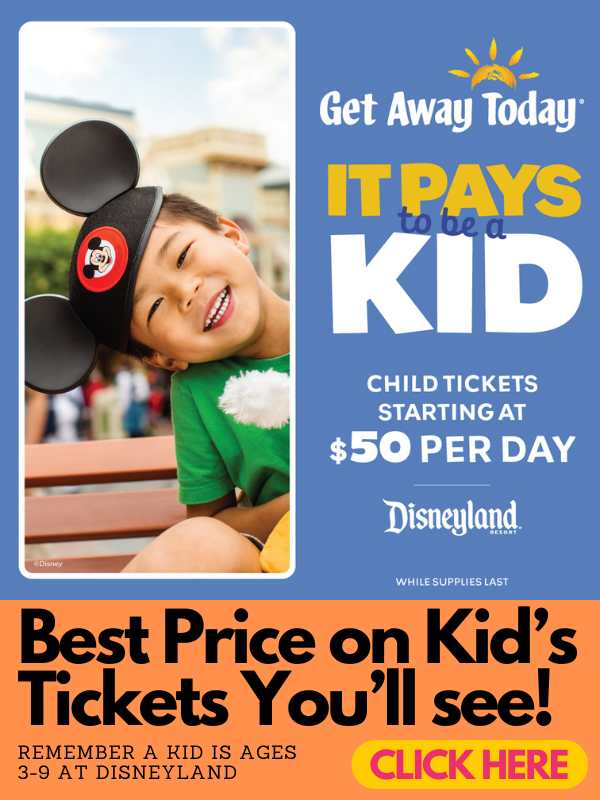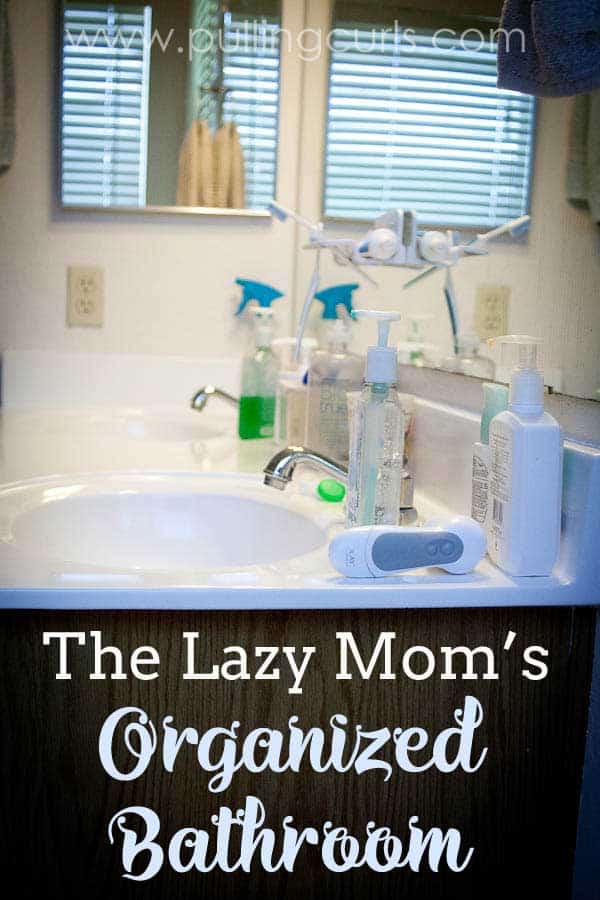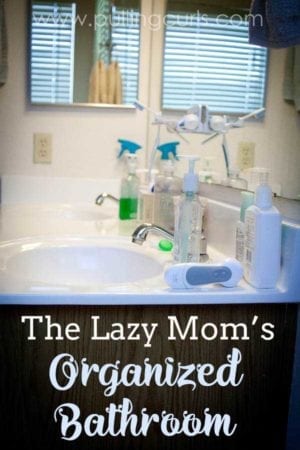 Bathroom counters look so amazing clean, it is a lot of bang for your buck when you wipe them off.
I even use a mirror toothbrush holder to keep that off the counter (we also have a GIANT mirror, so it works well for us).
I know none of this is crazy enlightening, but the bathroom is a really place to keep all the things you feel badly to throw away. Sometimes hair products are a sunk cost. You save your sanity by throwing them away.
Related Post: Organizing Your Laundry Room
If you liked this post, and you want more organization tips, be sure to check out my 5-word organization challenge: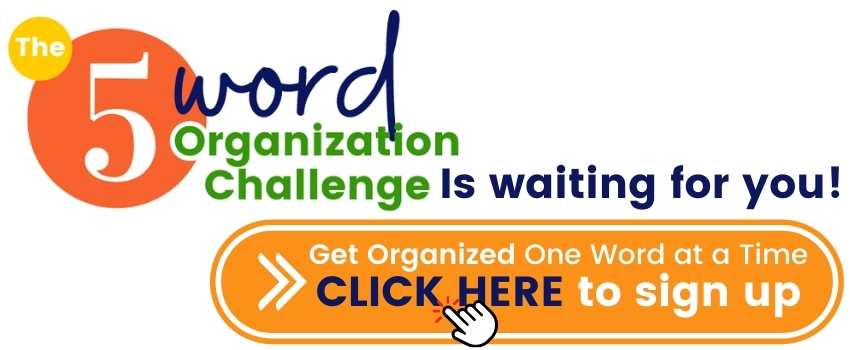 Looking to organize your house? Don't miss my Organized Home Course — all about managing all the areas of your home. It's going to feel so great to make the changes!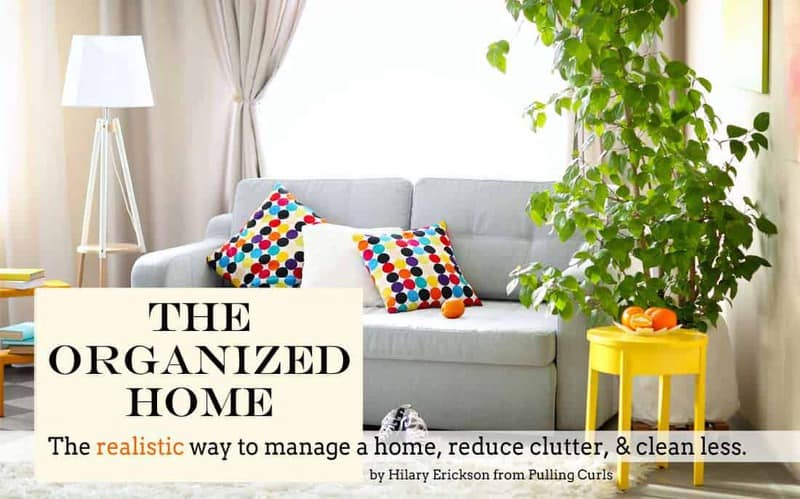 Don't miss my whole page that talks all about how to have an organized home.
And check out all my other organization posts:
[pt_view id="e53202c5bc"]