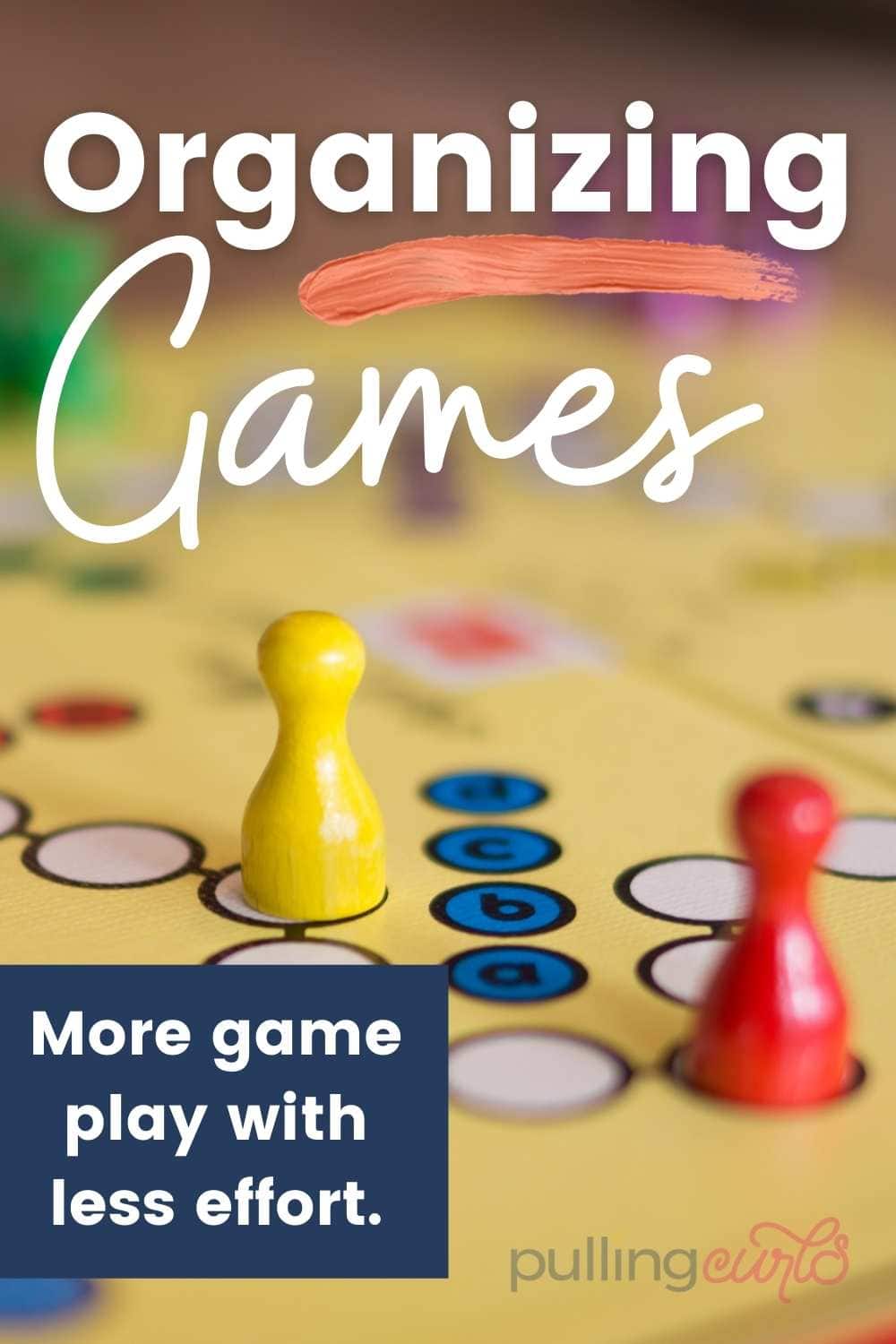 Organizing games can make them easy to access for kids and families who enjoy using them, but are maybe not great at putting them away. We'll talk about how to organize card and board games and vertical organizing to make your storage super efficient & handy.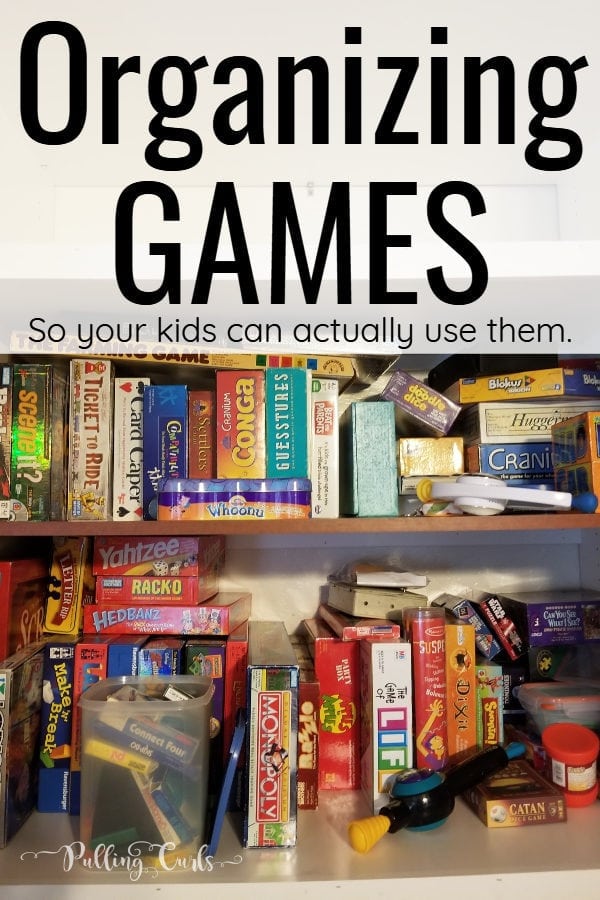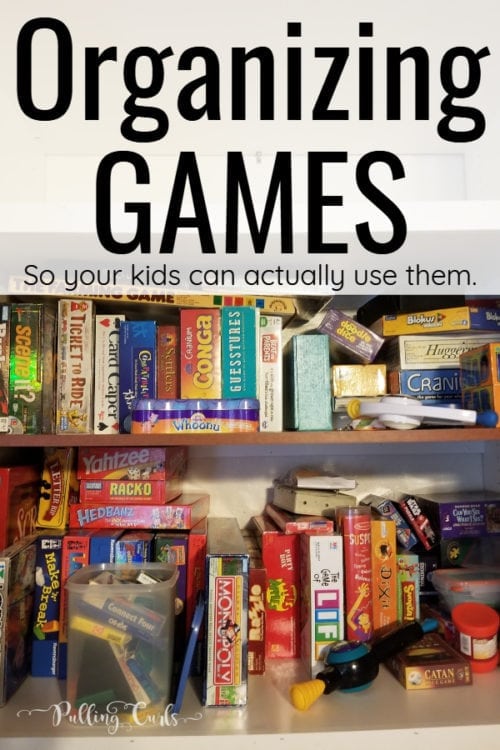 Games are a pillar of our summer plans around here. It's too hot to play outside, for the most part — so games are a great way to still get some activity, have so much fun, and often use our brains to our benefit.
Organizing Games
Difficulties in Storing Games
Storing games can be hard. Often the boxes are of different shapes and sizes. It makes it hard to stack them. Even when they are stacked efficiently, you might want to play the game at the bottom, and as a kid — it's often hard to pull that one out — so you end up turning the TV on instead.
I created a system that allows us to access anything in the game closet while leaving the others where they are and making it easy to put the game back.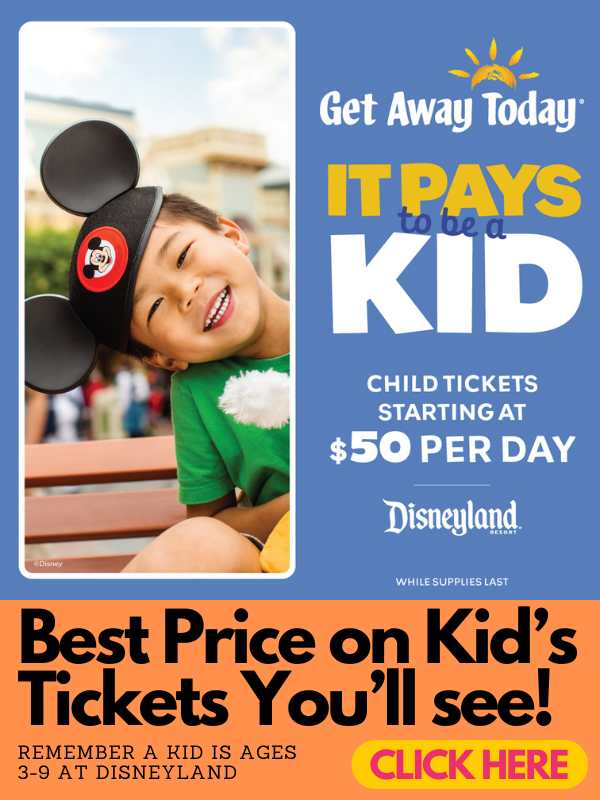 How to organize board games
I think the best way to store games is to use the box the game came in. Yes, it is often SUPER inefficient because those boxes tend to have a lot of empty space in them and are rarely the same size as other boxes.
Keeping them in their original box…
Makes it easy to get it out and put away.
Those boxes are usually pretty sturdy, and are easy to tape the edges if need be.
Makes it easier to not lose game pieces as they each have their own spot as you put it away (and somehow if I put games into other containers, my kids don't treat them with as much respect, and there's more missing pieces — maybe that's just us).
Yes, if storage space is tight, or if you have a lot of similar board games, you might think the best thing is to combine them (we combined a bunch of our "scene it" games — as they all had the same board and DVD's — so it was easy to combine).
But, otherwise, I would leave them in the box.
And, I store games like I do books. It actually works REALLY well in small spaces (as it uses a good amount of vertical space).
That way, when kids pull out one game, the others stay where they are, and it's super easy to put away. You could also do this type of system in an ottoman or something — just so that each game is stored vertically (like file folders in a filing cabinet). That way no other games are bothered when each one is removed. Stay tuned, I have a video on it below!
The one issue with this system is that the cardboard boxes need to be decent in order for it to work. First thing, you'll want to repair them with a strong clear packing tape, if you need to sturdy them a bit. Encourage your kids to keep their boxes in good shape!
Kids also need to be careful that the board game boxes don't open up as they pull them out. I showed my kids how to pull the games out with 2 hands and to grip it tightly. You can also use silicon bands like these. Also, it's easy to see the "right" place as there is an open spot for your game when you're done.
This may not work as well if you have super small children, but as your kids reach preschool/elementary age — it's perfect.
I am by NO MEANS saying this is the only way to store games — do what works for you, but many people don't think of THIS way — so I thought I'd share. I'd love to know your board game storage ideas in the comments!
This has been a game changer for games actually getting played at our house though.
If creating organization systems that work for your family is an issue — check out this course — great if you feel like any of these apply to you:
You always need hours of notice before having guests because you're embarrassed about the state of your home.
You're always worried you misplaced an important document or won't be able to find things when you need them.
You've ever wondered why can't YOU enjoy peaceful time on the couch or enjoy your family instead of always stressing out about the state of your home?
You can even get 10% off with code PC10.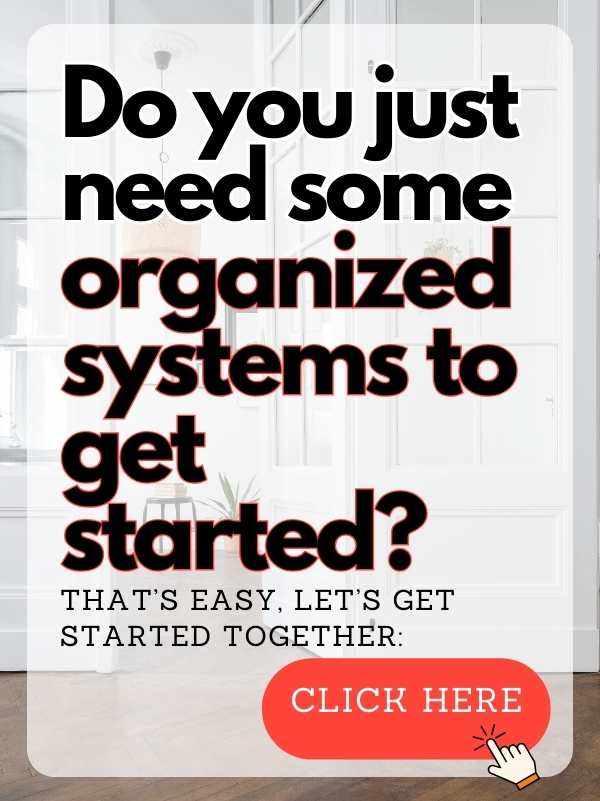 I have included a FULL bonus video on how we store games in The Organized Home— you can see a preview here (as to who I'm not sad that we don't have games at the bottom of the stack anymore).
Having systems that help support you in the things you enjoy in your life makes ALL of life SO much easier — check it out!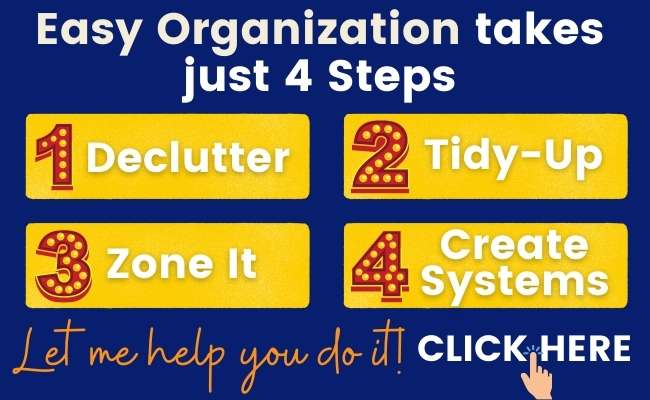 How Do You Group the Games?
I tend to put games that are the same size together. They're all board games in there. This provides easy access, plus kids can think what size the game is before they pull it out. There are lots of different ways to organize them, you could even do alphabetical order — but that seems awfully hard for something that's supposed to be fun!
What To Do When You Get a New Game?
If you're short on space, you might need to get rid of an old game to make room for the new board games. Games are easy ones to donate to a local school, senior center, or the local thrift store.
What to Do with a Bigger Game Board?
REALLY large game boards can be hard — we often lay them across the tops of your games in your game cabinet. Just try to see what works for you (and hopefully you LOVE that giant game).
Organizing Video Games
We have used these on bookshelves, either stacked or vertical (depending on the height of the shelf). My kids also have game organizers that they keep their Switches in. You could even get a really small shelving unit for them.
Organizing Card Games
I have a little bin where I have all our card games, and smaller games. It is see-through so kids can see what games are an option. You could also use a decorative basket if you're prefer something nicer (just harder for kids to see what family games you have).
We are actually working on learning to shuffle this summer, so I want to pull more of those out…
Card game boxes can be sketchy (as card games are often pretty cheap to buy). If the box is falling apart, you could either tape it together, or use small plastic storage containers from the dollar store to put them in. Those can often be bought pretty cheaply in card deck sizes.
Putting these smaller games in a bin doesn't take up much space (but keeps them from being everywhere).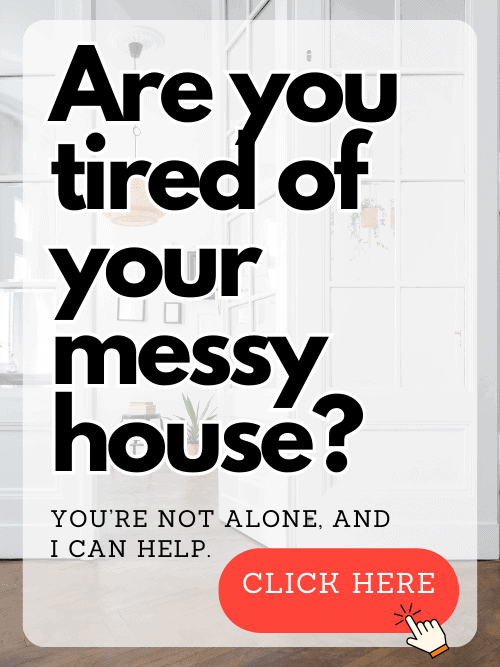 Some of our family's favorite games
Making our games more accessible was probably one of the best things we did. Playing games is SO good for families, and teetering game piles always made me nervous as a kid.
Of course, I can't let this post go without naming a few of our most favorite games (for kids & adults) — in no particular order so you can use them at your next family game night.
BanannaGrams – This is SORT of like scrabble, but more doable for those of us who don't know that QI is a word. Great for spelling and vocab.
Authors (also can be played as composers, scientists, etc) — it's like go fish but with famous authors. My daughter recently was asked to name 5 famous authors in another game we were playing and rattled off a ton — thanks to Authors. 🙂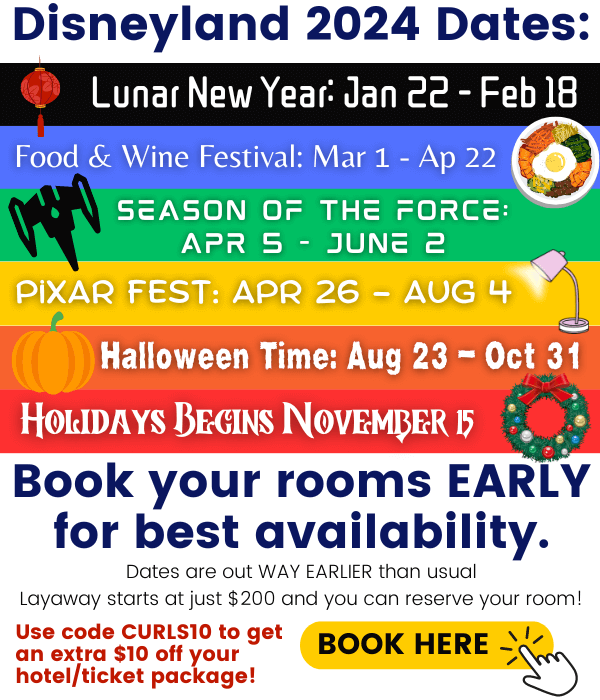 Sorry — got a little pent-up sibling aggression? Kill each other. Sorry! This is one of our FAVORITE board games of all time (and it plays pretty quick).
Racko — Great for number sense!
Labyrinth — This one is REALLY fun, and I love most of the Ravesnburger games (as you'll see)
Apples to Apples — One player has a "word" you have to chose between the words in your pile to chose something that matches that word. Great for vocab.
Make N' Break It You'll get a card with a specific structure, and you have to re-create it with colored blocks. GREAT one for spatial reasoning and fine motor skills for kids.
Pro Tip: If games aren't being played enough, perhaps keep 2-3 favorites in your living room to make them easy to access.
So, as you can see we certainly walk the walk with our games, and having easy ways to take care of them makes everything better.
Don't forget to check out that course all about creating awesome systems to help your family enjoy your home more. So many families have jumped in for just a month to make a difference in their home — I guarantee it can work for yours too!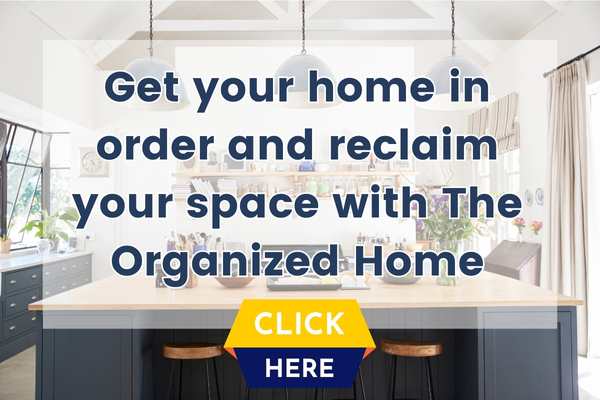 If that seems like too much right now — sign up for my 5 word organization challenge to tackle the problem zones in your area: