It's easy to think that nurses just give shots and put in IV's.  But, there is a lot that you labor nurse is doing behind the scenes.  What exactly DOES your labor nurse do all day?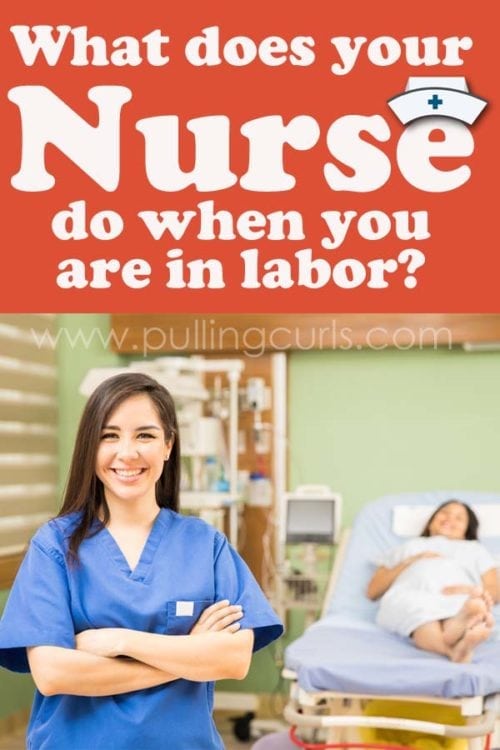 First off — let me introduce myself.  I'm Hilary, and I've been a labor nurse for almost 16 years.  THIS nurse even offers a free beginning prenatal class:
Get my free beginning childbirth class!
Straight to your inbox, this class will teach you:
Common third trimester testing
Common fears (and how to get over them)
Answer common questions
Tell you what should bring you into the hospital (or at least a call to your doctor)
For a limited time you can also get the free online coursehere - as part of my pregnancy newsletter.
Powered by pullingcurls.teachable.com
This also gives your consent to also recieve my newsletters with new or relevent posts ~ unsubscribe/adjust at any time.
OR, I will send you a reminder to sign up via email:
This also gives your consent to also recieve my newsletters with new or relevent posts ~ unsubscribe/adjust at any time.
Ok — back to what I do the REST of my time:
Charting
Loads and loads of charting.
Labor & Delivery is one of the most litigious areas in the world.  We live in constant fear of being sued and our charting shows.  There are times that we chart every 15 minutes on you and your baby for hours on end.  EVERY. FIFTEEN. MINUTES.  Crazy, right?
Most places in the hospital, you get an assessment plus a few vitals every four hours and that's it.
So, when you see her typing away — it's likely all numbers and values that are meaningless to anyone else (and likely also meaningless to the world and entirely useless).
She is watching you
When my trainer trained me, she told me to know everything that's going on with my patient without looking at the monitor or checking her cervix.  How is she feeling, what's her color — the sound of her moans.  It really can tell your nurse a whole lot.
Prepping Stuff
I'm like a boy scout.  I love to be prepared.  I have your epidural stuff ready.  I am getting stuff ready for delivery.  I'm constantly getting stuff ready for the next step.
And yes, if things aren't going well — I may be prepping your C-section.  Doctors want us to be two steps ahead of us.  We're superheroes like that.
Watching all the patients
When we're not in our room, we are likely at the nurses' station watching all the strips.  We're seeing if anyone needs help or could use a hand.  We're seeing if someone else needs something prepped.
We are a total team.  We have to be — one human can't often do what we need to do.  Having co-workers that have your back is essential.  I'm very lucky that way.
Calling your doctor
It's our job to keep them updated on you and your baby's well-being.  It's our job to know when they want a call, and when they don't.
We all work on ESP (mainly when we get an earful about how they DID or DID NOT need that phone call).  Super fun.
BTW, dealing with doctors is the hardest part of our job.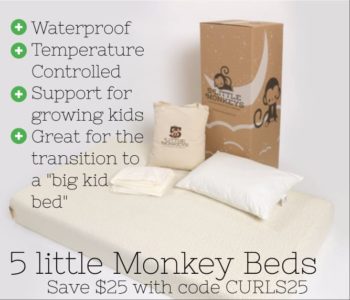 It is our job to be your doctor's eyes and ears.  I know a lot of people get nervous that their doctor isn't there — but we are there and we have built a great deal of trust in each other.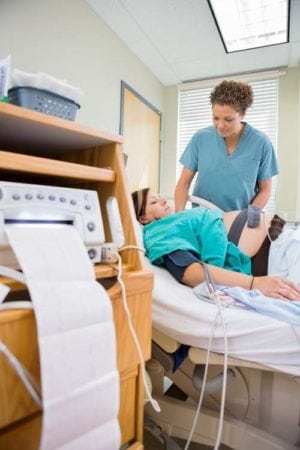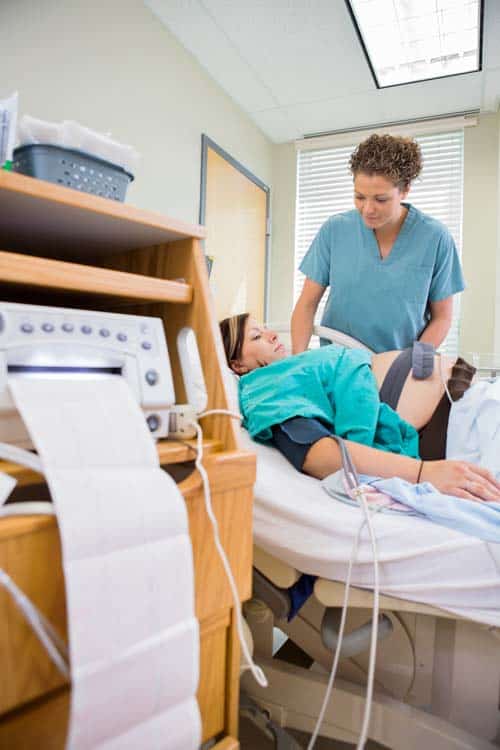 We're being trained
We have courses and classes we have to take.  We have certifications we need and they all require upkeep.  We're reading new literature and reading new articles.  We're discussing them as a staff to see how we can best implement them.
We're learning about new supplies and new policies.  They're always updating.
Yay!
Other Patients
Often we're in another room with our other patient.  in general, if you're in labor, we won't have more than 2 patients.  Although, if you're in triage — we can have more than 2 patients.  And, when life goes insane — we might have more than 2 patients.  Yes, I've delivered in hallways and in wheelchairs.  It is what it is.  At least it wasn't in their car — right?
Sometimes….
We pee and eat, but it's rare.  I've had plenty of times that I didn't get a lunch break.  Life goes on — what I do need is eyes on your monitor all the time, and if that can't happen — I don't go.
We are truly your lifeline.  Take us for that.  Ask us questions, tell us what is making you nervous so we can help calm you.
We deliver every day.  It's our job, we love it and we're here to help.
I bet you'd love a hospital packing list, so you end up bringing JUST what you need. Sign up here, and then check out all my other pregnancy content below that:

Know just what to bring
Totally free & Printable: Hospital Packing List
Straight to your inbox from a labor & delivery nurse ~ included as part of my pregnancy newsletter.
This also gives your consent to also recieve my newsletters with new or relevent posts ~ unsubscribe/adjust at any time.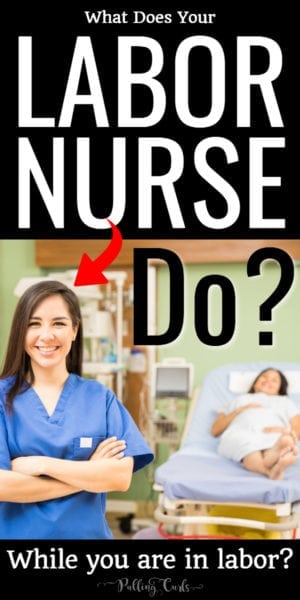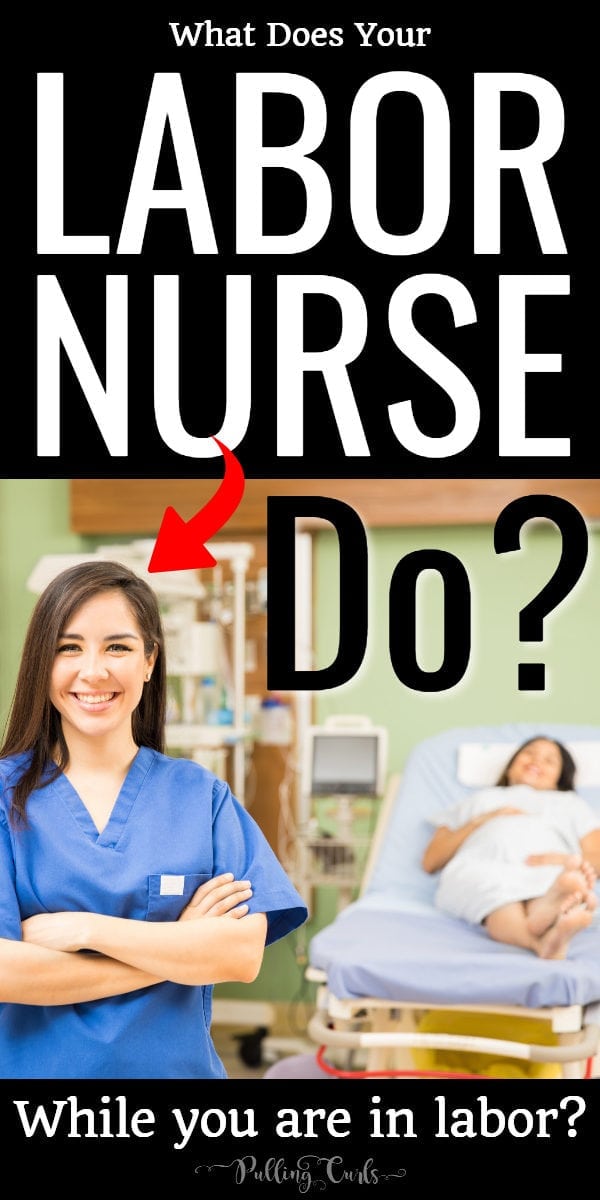 Free is Awesome.
This prenatal class is a minature of version of my prenatal class -- and is totally FREE!