The truth is, I can do almost anything for a few minutes.  Burpees, mountain climbers, dealing with whiny kids.  If I have a SET period of time, I am good.  But, to think that I need to do my WHOLE house and who KNOWS how long it will take.  Frankly, the idea is REALLY overwhelming to me.
Hence, I love timers.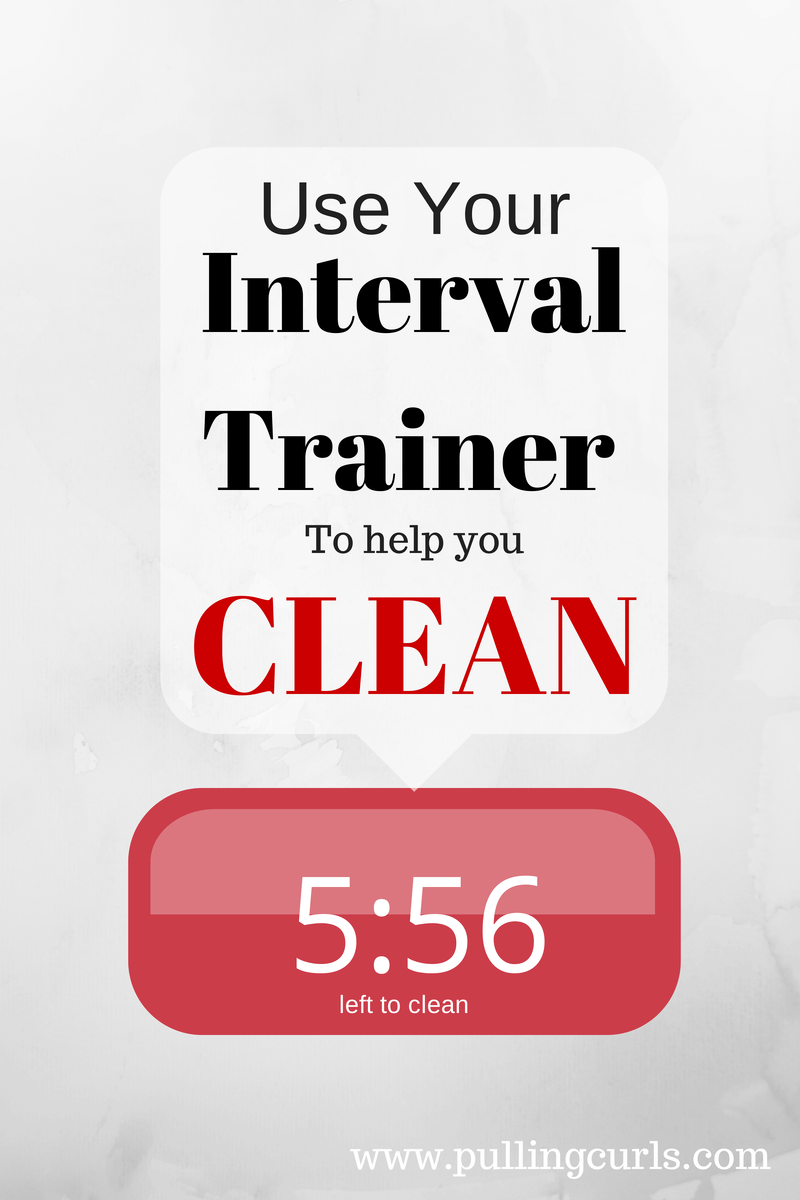 But, sometimes I have a lot of smaller things that need to get done, or I need to go room to room and not get TOO tied-up in one room,but not be watching my watch as I'm very focused on getting the house clean.
Enter, my HIIT interval trainer.
I did interval training back when I was trying to learn how to run.  Of course, that's over — but I still have the HIIT timer on my phone, because I LOVE to use it when I'm cleaning my house.
Saturday mornings, I'll set it to 5 minutes with 6 sets, and in 30 minutes each of my rooms has had 5 minutes of cleaning and I feel like things are in place.  I feel a lot more peaceful when things are in their place.  I like this particular trainer, because it gives you a warning whistle.  That way I can kind of tie-up what I'm doing and move on.
I feel like if I used a watch for this, I'd ALWAYS be checking the watch, instead of focusing on cleaning.
And by knowing that in just HALF an hour I will be DONE I find the task doable.
How do you clean?  Do timers help you stay focused?