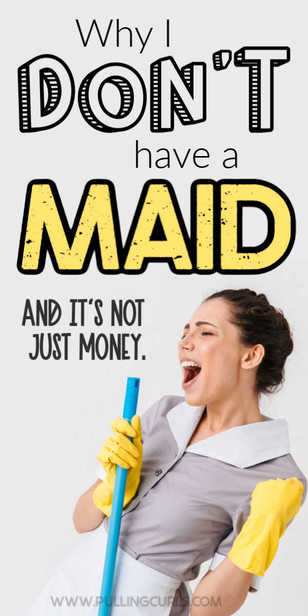 Hiring a maid is a big step — and one I've certainly considered — but this post is going to tell you why NOT to have a maid.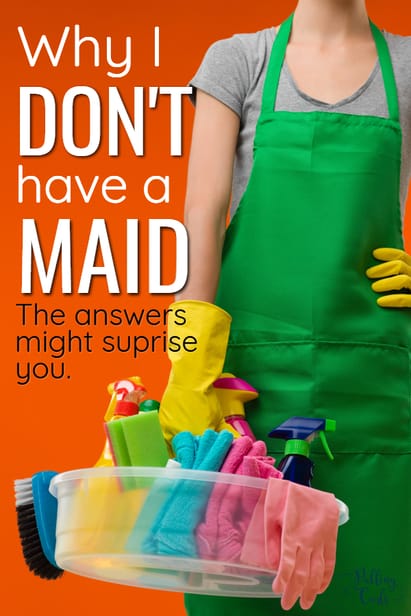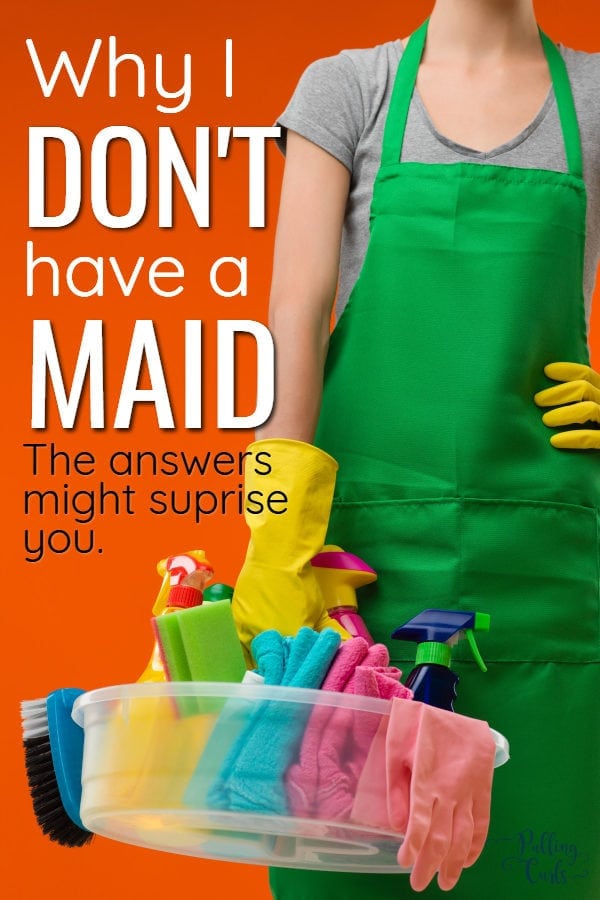 I'm guessing your life is busy. Mine is too. Between kids, school, work. My house sometimes falls to the bottom of the pile.
And with kids — well, that pile is often pretty dirty.
Embarassingly so. Sometimes I look at their bathroom and just sigh a tired sigh — and walk away. #squalor
I've certainly asked myself "Should I get a maid?". I'm guessing you have too. I think most women lust after the idea.
And frankly — hiring a maid would be AWESOME. In my head. But there are four big reasons I don't have a maid. Let's talk about them.

Before we get too deep into this — let's talk about making cleaning just part of your routine. Did you know you can automate all those chores? It's fantastic!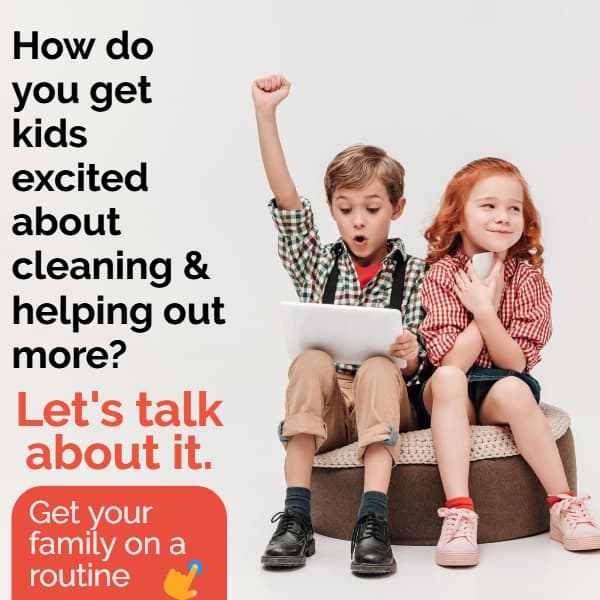 Other Posts you might find interesting:
Dia & Co Review
How much spending money should I bring to Disneyland?
How many clothes do kids really need?
Why to not hire a cleaning service
#1 What would a housekeeper do?
The reality is, about 80% of my "cleaning" time is used putting stuff away. A maid can't do that — because they don't have a clue where any of it goes.
Or, they'd put it in the wrong spot and then I'd be really screwed if I needed something at a particular time.
I use my 10 minute tidy to stay on top of this with just a small time commitment!
#2 What am I teaching my kids?
My kids are 100% not going to have a maid in college, or for the vast majority of their early adult life. If I hire a maid now, is that what are they going to think life is like?
I need to teach my kids how to deep clean NOW.
BTW, I share a ton of how to teach kids how to help out more around the house right here.
THEY ARE MY MAID. Or, they should be. Especially for their own spaces. Kids need to learn how to clean.
Honestly, this one's my BIG reason.
I think there can be some real joy in seeing a job well done — sometimes I even love cleaning.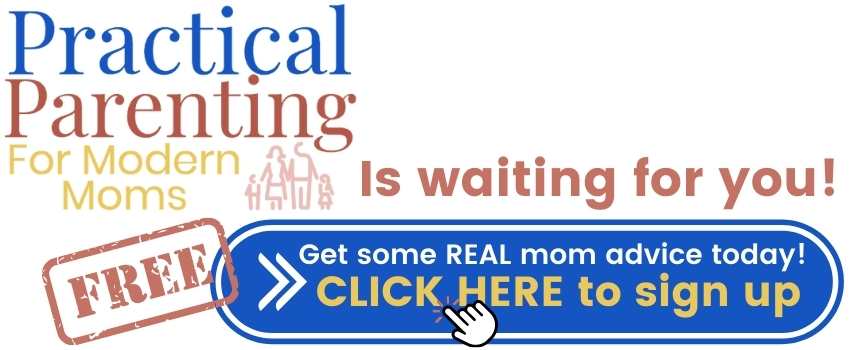 #3 You clean before the maid comes
A lot of my friends have maids, and I think it's funny that many of them end up cleaning before the maid comes. Maybe they mean just tidying up so they can vacuum or whatnot — but HONESTLY, a lot of what you're doing is what cleaning is.
The actual CLEANING part isn't too much.
#4 How much time would a maid really save me?
When I use my cleaning schedule, I spend MAYBE 30 minutes/day cleaning. Most days, a lot less.
I know plenty of people (especially bloggers) who feel like they "can make much more money in that time" and hire a cleaning lady.
One of the best parts of cleaning is the solitude time. Time to think about changes I want to make in my life or with my kids. Or frankly, to come up with blog ideas!
It's mindless, quiet work and often allows your mind to wander to other things you'd like to improve. or listen to podcasts or audiobooks. These make listening while cleaning a LOT easier!
Anyway — that's why not to have a maid.
Honestly, once it's just my husband and myself I will may hire one. I won't have kids to teach or do the dirty work. But, honestly – with just him and I… maybe I won't need one anyway. 🙂
And this truly isn't to judge someone who DOES have a maid — but if you're considering it — I think you should really consider WHY you want one.
What it will REALLY do for you?
And then, by all means — get one if you feel it's worth it. 🙂
Thinking you'd like to make cleaning easier and more of a family affair — check out Family Routines. We do a Saturday clean that has been a game changer, and it's all outlined in that book (and only takes about 20 minutes).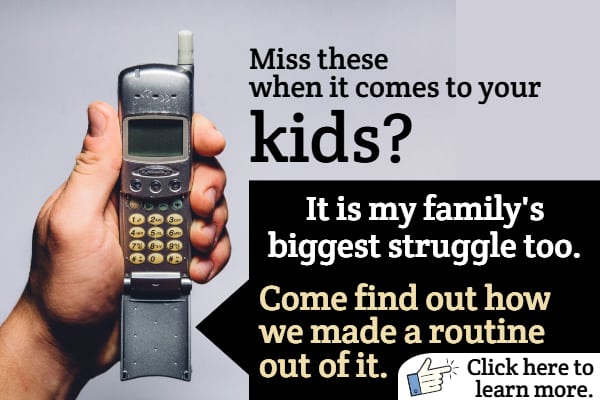 You can even save 10% with code PC10.
While you're here — grab my cleaning printables to help make cleaning even easier, and check out my other household tips below that:
[pt_view id="aca750dy8z"]