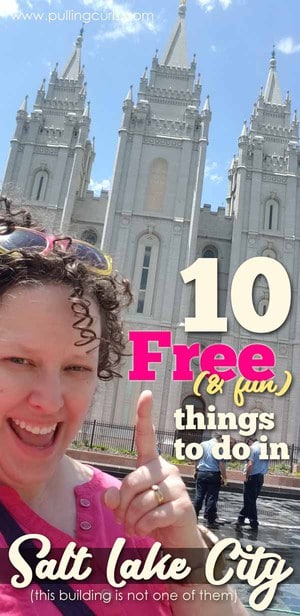 This post shares what to do in Salt Lake City. These activities in Utah are cool, free and fun things to do today! Includes things to do in Utah County as well!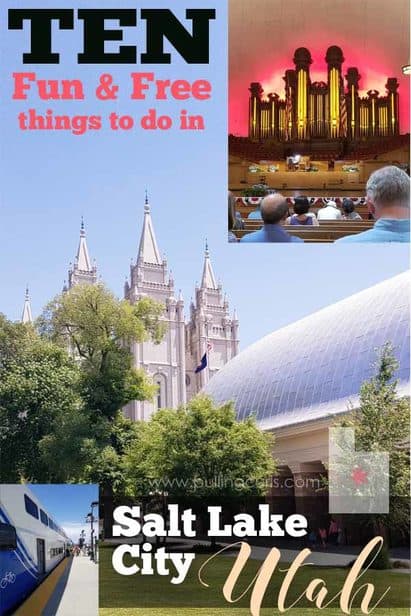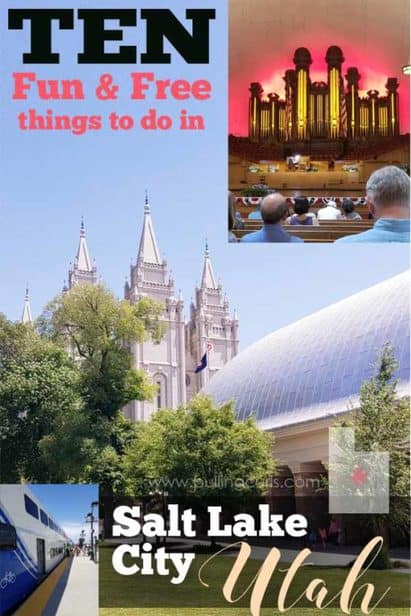 Salt Lake City has LOADS of fun things to do in the area. As the hub for a lot of pioneer and westward movement memorabilia, you can learn a lot AND have a great time at these activities in Utah.
Free things to do in Salt Lake City
Free Planetarium Salt Lake city
Clark Planetarium
At the time of writing this, it is free to visit the exhibits at the Clark Planetarium. They have really fun and hands-on exhibits that our kids love. Plus, it's right on a Trax stop, which makes it super convenient (see below)
Something we've done before is to have a membership to our local science museum. That gave us reciprocal free passes to the Clark shows. Pretty cool (especially since we got our membership on groupon for only $25 to start with). If you have one of those passes, also check out Thanksgiving Point — they reciprocate with a number of museums and have several museums on site.
Free Museums in Salt Lake City
Church History Museum
This may be of more interest to those who are LDS, but the LDS Church History Museum is very well-done and enjoyable for people of all ages (they have a great children's section). Lots of beautiful art, and information about the pioneer trek to Utah.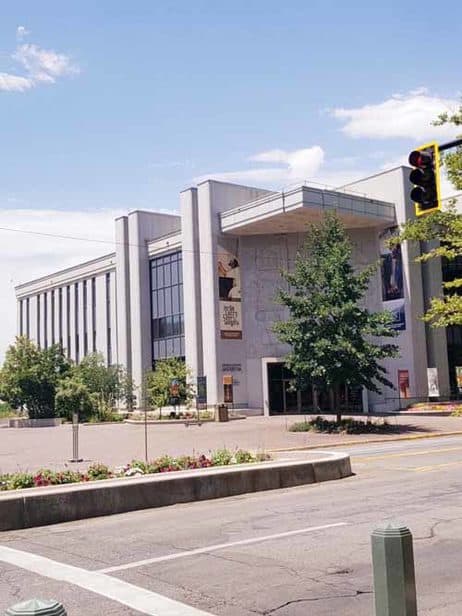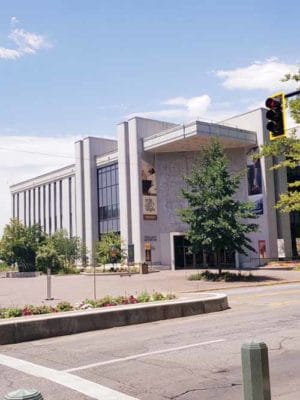 Next door to it is the Family History center which is a treasure trove of geneology info and resources!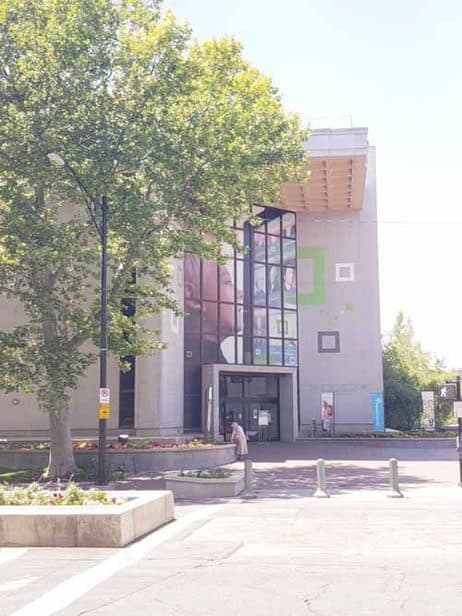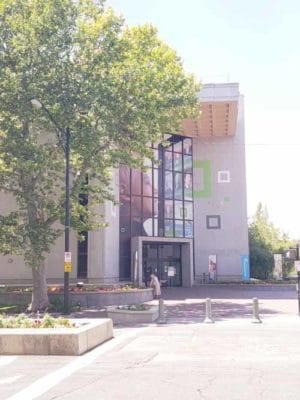 Free Tours Salt Lake City
Tour Temple Square
This tour is fascinating for any church affiliation. The LDS Pioneers built the temple without any modern technology. You'll learn about the different buildings on the square and their history. You can go inside the majority of the buildings, but not the temple as that requires a temple recommend.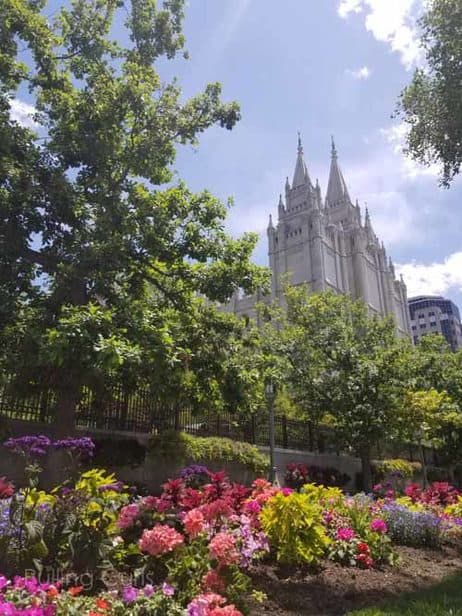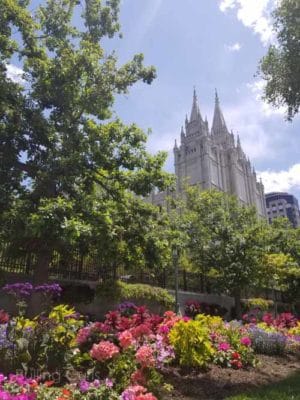 Humanitarian Aid Center
You may have seen on the news where LDS volunteers enter a devastated area after a disaster to help out. A lot of the equipment etc comes from the Humanitarian Aid Center. See how the LDS church organizes before a diaster in any local (to any denomination) to help out at the Humanitarian Aid Center (free tours available).
Welfare Square
In addition to helping out world-wide, the church also has a welfare program to help those in the church, more specifically. The LDS church produces the majority of its own food goods to share with those in need within the church. LDS bishops help those families have access to the items. You can learn how it all works at Welfare Square & their free tours.
Beehive House
The Beehive House was home to Brigham Young as he was the governor of Utah. It's a pretty short tour (I guess it's longer in the winter than in the busy summer season), but interesting. And free. 🙂 Lots of furnishings from the area are able to be seen, and some basics of LDS church history in Utah are shared.
Next door is the Lion House with tasty food (although, not free)
Free Transportation Salt Lake City
FontRunner/Trax
The Trax Train within a specified area is totally free. It can take you around the majority of things in the downtown area totally free within the "free fare zone".
The FrontRunner is a train that will take you all along the Wasatch front. It is NOT free — but they do offer a group pass that takes up to 4 people (kids under 5 are free) all along the FrontRunner and Trax all day for just $15. My kids love taking the train up (and I like helping them learn to navigate public transportation, as we don't do that frequently at home).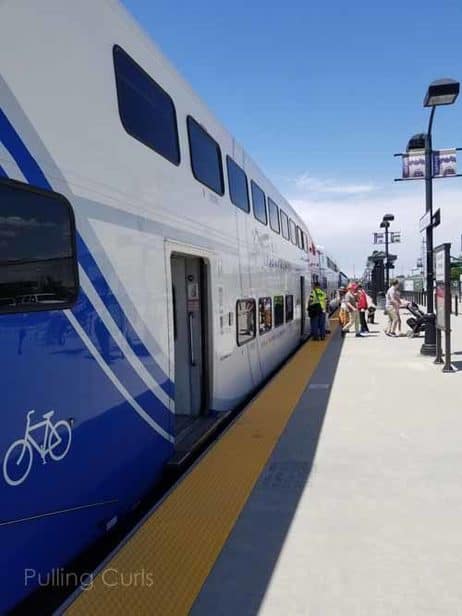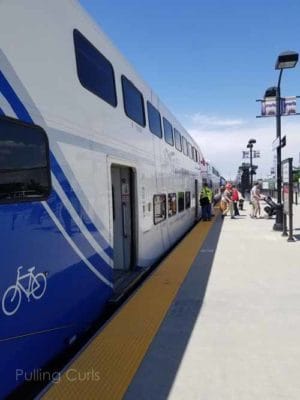 Because we normally stay in the south end of the Wasatch Front, we usually use a group pass to take us up to to the central station, and then take Trax around what we want to visit.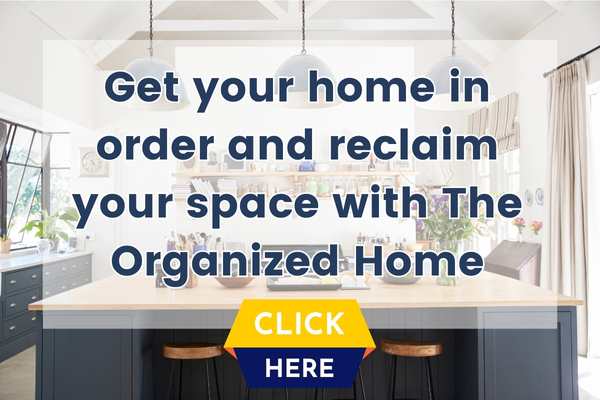 Things on the Free Trax Line to see:
City Creek Mall
Salt Lake Courthouse
Gateway Shopping
Free things to do in Utah County
(Utah County is just south of Salt Lake City)
Free Museums in Utah County
BYU Paleontology Museum
This dinosaur museum is GREAT for kids. It has great dinosaur bones, it's not super big but very interesting. Very kid-friendly.
Bean Museum
The Bean Museum is a taxidermy haven. As a kid I was always worried the animals would come to life — but don't worry, they're all dead. SO many animals! This museum is huge and be taken at your own pace and visit your own areas of interest. They also have fun hands-on classes, so check that schedule too!
Outdoor Activites Utah County
Bridal Veil Falls
Utah has AMAZING things to enjoy in the outdoors. Bridal Veil falls is one that we really enjoy, and you can dip your toes in on a cool day.
If you have more time in Utah — don't forget it has TONS of national parks. Don't miss my visit to Kanab where we hit many of them.
If you liked this post — be sure to find out my #1 tip to have a great time on a family vacation (and check-out my other travel posts below that):
[thrive_leads id='29329′]
[pt_view id="672b576eab"]