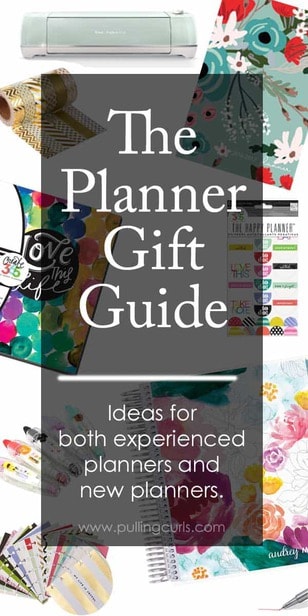 In this post we'll find the best life planners as well as the accessories that will make you excited to plan and follow through on your dreams.
I have always loved google calendar. The fact that my husband can put something on a calendar, and it AUTOMATICALLY shows up on mine. It's just genius. But, I have always missed being able to look at the paper copy and really get a handle on the week. And, for me — a paper planner has been SUPER important in my business. Easier to plan and make bigger plans. It's something I've really enjoyed.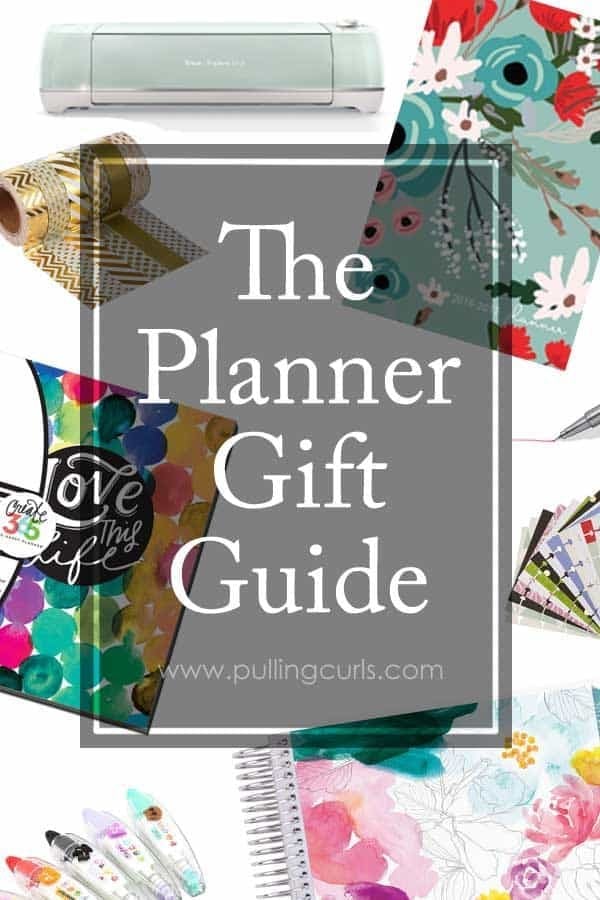 And I could watch planner haul videos on YouTube all day until my eyes bleed. I just love them. 🙂
So, if you love planning, or you THINK you'll love planning here's some great gifts to get/give this Christmas (feel free to email this post to a loved one — also by using some of the links in this post you're helping to support Pulling Curls). 🙂
Best Life Planners
Erin Condren Planner: This one seems to be the planner by which all other planners are judged. It's beautiful, it's spiral bound (but they have ways that you can other items into it if you desire — and the spiral is plenty big to allow for that). They truly are beautiful and sturdy. She has awesome accessories. If you're looking for a one stop shop to send a husband to, this is a good option (especially if he's an online guy).
The Happy Planner: This is the one I use. And I love it. I love it even more now that they've come out with some accessories like covers and stiffer covers. I'm kind of all a twitter over it. The Happy Planner is available on Amazon, but also at Hobby Lobby or Michaels (use a coupon!). However, Amazon prices are cheaper than Michael's without a coupon. So figure out what works for you. 🙂
The Mormon Mom Planner (also called Mom on the Go Planner): They sent me one and I think it absolutely BEAUTIFUL. Quality entirely on par wiht Erin Condren. I find this more for the mom who WANTS to be a planner. It has tons of pages and ideas on how to get started organizing your life. If you're Mormon there are tons of pages about visiting teaching, even includes that month's primary theme and lessons. If you're not LDS this is still a VERY family-oriented planner. Ideas for traditions and things you want to do as a family. It is awesome.
Accessories for your best life planner:
Stickers
The world of planners just wouldn't be the same without a TON of stickers. Now, let's talk about a few options. You can always buy stickers. I love the MAMBI sticker packs. They're affordable and generic enough to use for most occasions.
If you want really specific stickers, I'd search Etsy. If you're into working out, walking your dog, or making videos there's stickers you can put in to remind you to do those things. You can print them at home, OR you can buy them already done for you audience. 🙂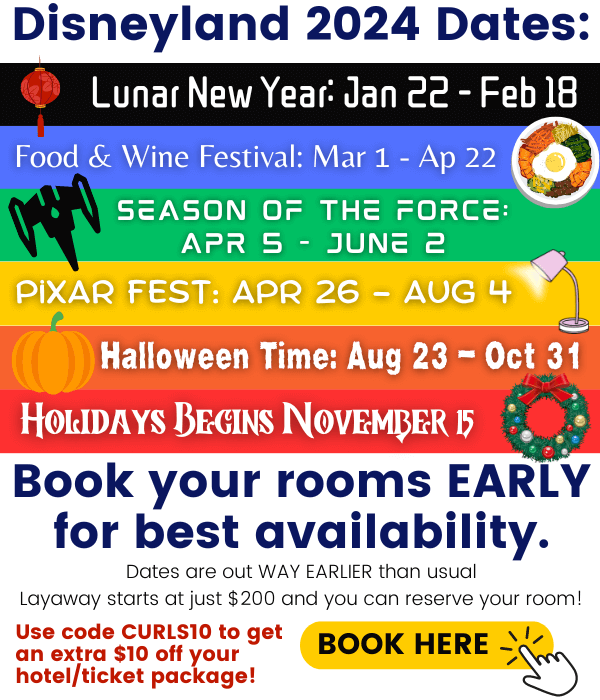 If you're wanting to print your own, you'll need a great color printer, a Cricut machine and sticker paper. You could even make your own stickers this way. Cricut makes it easy to make cut lines and will do all the hard work for you. I love the idea of this, but I haven't gotten there…. yet. But let's face it, a c Cricut is a must for any serious crafter. 🙂

Washi Tape
My heart swoons just at the sound of that name. I love the stickers, and I love the planner. But somehow it's Washi that's got my heart. You can find washi all over the place. AT Michaels, on Amazon, the dollar store, wherever. Just keep your eye open. I just love how it makes straight lines, I guess that's why I love it. You can even cut it with an old gift card, so no scissors necessary. Amazon is a great way to get started, and then build your collection from there. I especially love their thin one-color washi.
And then you'll need to buy washi storage. But I digress…. 😉
Pens
My #1 pen for writing on Washi Tape is the Sharpie Fine point. I usually just use a nice pen for the rest of my writing (my favorite is this one, but any one will do) but I also have Staedler Fineliners that I use sometimes (also great for adult coloring books). I have a whole post about my favorite pens for planners.
Etc.
Of course, you can use anything and everything in your planner. You can use patterned paper, you can use super cute paper clips you can use or a planner band to keep it together. I did buy some planner stamps, but I find I use them less than I had envisioned becuase (as it turns out) I am lazy. 🙂 I also am still on the hunt for a stamp pad I like and dries quickly!
So, that's my recommendations for anyone wanting to get into planner, or expand their planning repertoire. It is such a FUN hobby. I think I'm going to buy my daughter a mini happy planner for Christmas. I am pretty sure at that point all of her dreams will come true. She mainly uses it like a diary, and I think that will be a fun thing to have when she is older.
IF you liked this post, you might be interested in a couple of other posts: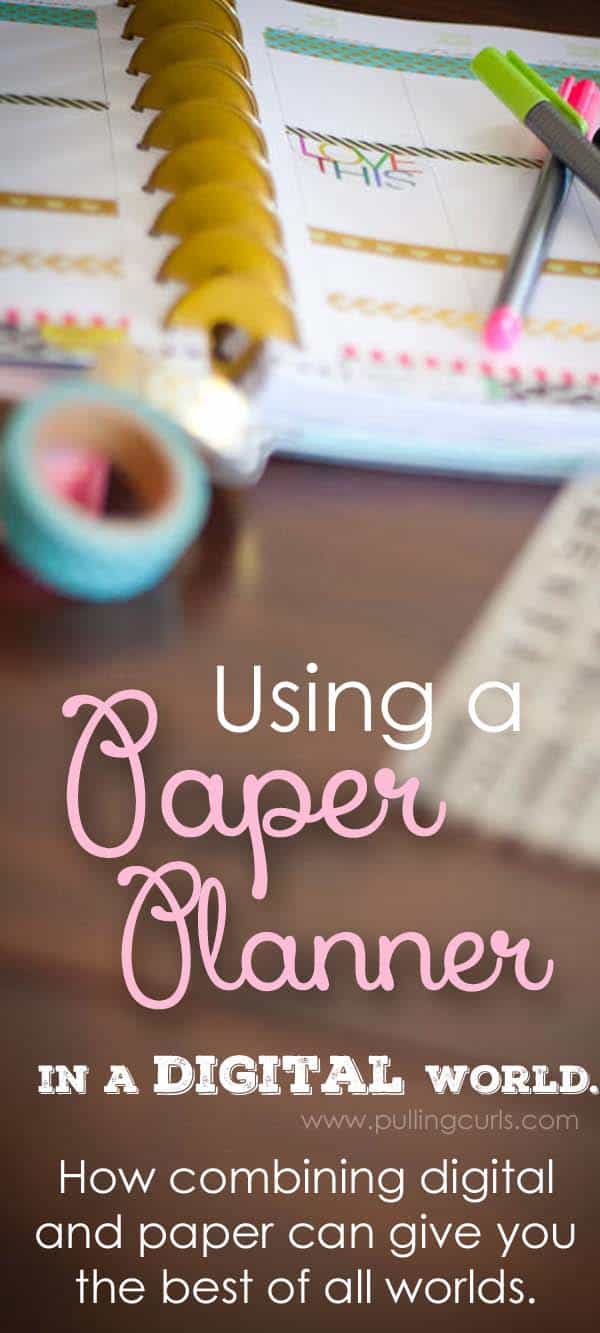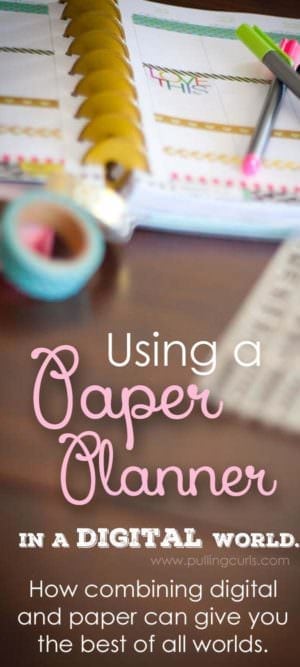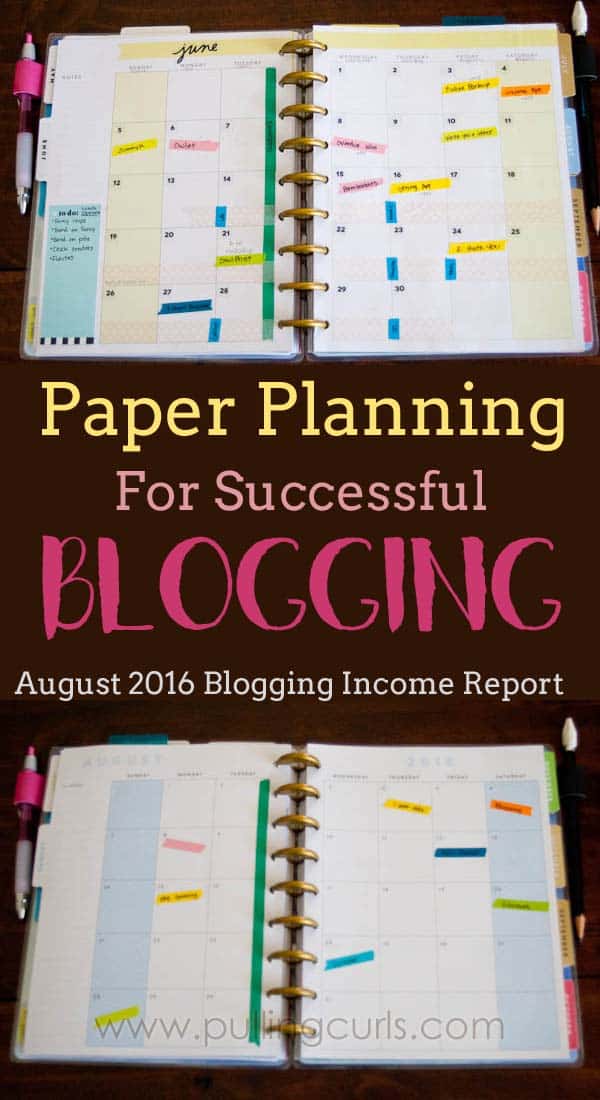 Be sure to sign up for my newsletter, and check out all of my OTHER gift guides below that:
[pt_view id="8d8937f4da"]