My blog Income Reports are made possible by my Blog Income Spreadsheet -- you can find out how to buy it here! 



These reports will be ending soon. Blogging for Income will always be around, and I will update it with new things that I'm doing but these reports take HOURS and I get very few clicks. It's just not my target audience. 🙁 I'll be doing one, maybe two more. Then, be sure you're signed up for newsletter and click on the blogging links to get more blogging info!
Visitors
Users: Just over 155k (down 2%)
Pageviews: 216k (down 3%)
The links included here may include affiliate links and I may be paid a small portion of your income with those companies with no cost to you! You can read my full disclosure here. If you go with one of my ad networks, please mention that you heard about them from me! I'd love the referrals!
---
Ads
Padsquad
OH Padsquad last month was over 2k — this month was $370. In trying to compare apples to apples with other ad companies I have decided they're still great — it just gushes some months, and trickles others. I'm fine with that. Some people aren't. I hear this coming month is going to gush. Still waiting for it. 🙂
The Blogger Network
The Blogger network was on par with just about 400 dollars. Very similar to last month.
BlogHer
Blogher pretty much the same as last month at just under 250.
Misc. Ads
I have one google ad, as well as a few media.net ads sprinkled around my blog netting me about 50 bucks between all the odds and ends. I have started putting more media.net ads around on popular pages and I'm seeing more than I did at the beginning of the year.
A lot of people ask me why I have so many ad networks, but I think they all work really well together. FYI, Padsquad only furnishes my mobile views, TBN, and BlogHer (actually called She Knows, but my site still says Blogher), along with a few other sprinkled in furnish my desktop site.
Total Ad Sales: $1077.57 (a 62% decrease — almost entirely from Padsquad being so much higher last month)
I'll hide my tears, I'm just hopeful for BIG bucks before Christmas!
---
Sales
Amazon is doing better at around 90 bucks. Not sure why — just happy. 🙂 It's up about 38%
Spreadsheet 9 bucks, 3 sold the spreadsheet for my own use. I sell it to maybe make life a little easier on other blogers. BUT, I do plan to sell an enhanced one coming up in in the next month (basically when I can get my act together) that will have all the enhancements I have added to mine in the last year. The price will show the enhancements — so if you want it for a smaller price (with less bells and whistles) get it now.
Kindle E-book 0 bucks. I actually sold one, but then someone returned another one and that netted me zero. I have pulled my book from the KDP program (Kindle Unlimited) — for a couple of reasons. 1) I wanted to sell it in some upcoming bundles 2) I'm making SO little on those kindle unlimited sales, it hurts. I'm mulling over just selling it cheap on my site. Let me know if you have thoughts on that. 🙂
Dressing Your Truth. The best affiliate sales is loving a product and THEN being able to sell it. I continue to do well with them (as well as with the course, it is something I REALLY like for my own life). I made just about $350 with them this month! They have been REALLY good to me. I even interviewed Carol and got to ask some business questions! If you look at that post, you can see the time frame that my business question is — it's a great answer!
Misc: I am with Share-A-Sale and a few other places. I made about 30 bucks in total. Not sure that this is worth it. Still figuring that out. 🙂
Sales total: $479 (Down 48%)
Way down, I mean part of this is just luck. I had a REALLY good DYT month last month, it ebbs ad flows. I have a few new posts about them so I'm hoping it will pick up. I also plan to talk a bit about them in upcoming newsletters.
---
Sponsored Posts:
I did a couple of sponsored posts this month. One, the company contacted me and the other one was through TapInfluence. I really like them, their interface is super friendly.
Sponsored post total: $800 — up 500 dollars more than last month
---
Blog income total for August $2357 (Down 42%)
This is still a HUGE blessing for our family. I know each month will go up and down. You'll notice that traffic was pretty similar, but income was so much lower. It's all ads, they go up and down, just gotta ride the wave.
My entire blog CPM including all revenue streams was just about $10.90 per 1000 pageviews down about 8 bucks from last month. 🙁 …. this income report is depressing me.
If you just count ad revenue it's about $6.88. Keep in mind my visitors split between desktop and mobile, and those two sets see an entirely different site and ads) In case you wondered (my spreadsheet calculates that all out for me!). I am 76% mobile viewers. Almost 7 dollars is actually a pretty decent CPM as I ask around. I'd love to know what yours is! My average, so far, for the month is $9.77 (that's ONLY for ads).
My year to year change was great. Views are up 72% more than last year, and income was up 32%.
The spreadsheet also calculates my percentage of income, which you might be interested in:
Ads 46%
Affiliate 24%
Sponsored Posts: 34%
Self (book) 0%
This actually isn't a bad spread, except I'd like to sell more of my own stuff. I'm interested to see how my "bundle" sales go with that!
---
Blog costs:
InMotion Hosting (see more below) I paid for a full year, but I plan to break it down to the monthly cost each month in these reports. $28.00
PO Box 6 bucks (need one to have a newsletter)
Boardbooster, 20 bucks/month. Love them. more below.
Dollar Photo Club 10/month
Total cost: $64'ish
That puts me about $2300 for the month. I really tried to stick to the 4 hour workweek plan — me being 4 hours of "working" on the blog and then another 4 hours of actual blogging (which I REALLY enjoy – that's my favorite part). So, let's say it's 10 hours/week that comes out to just under 30 bucks/hour for the month. I am REALLY cutting down on my time spent on social media and other things that have proved fruitless. Really trying to concentrate on what's giving me money.
---
I do not believe that much of this income increase is due to me.  I know God's had is in this.  I really work to write things that will be helpful to other moms.
What I'm doing Right
I wrote every day in October. And frankly, I didn't get a whole lot of views off of it. I am hopeful that these posts will pick up steam on social media and Pinterest and I'll start to see more traffic to them. My top 3 were Cleaning Schedules, Landing Page, Getting your Own Look. Only one of those had over 1k views last month. I worked really hard writing them and the graphics, so that was pretty disappointing. But, I've noticed it takes new stuff a while to pick up steam on Pinterest.
I will say, that pinning a ton of new content that Pinterest found to be a "dud" (got very few, if any, repins) seemed to hurt my Pinterest strategy overall. I saw a big drop in repins that hurt traffic overall. I am now posting about every 4 days and I think that's going to be easier to "absorb" new posts on Pinterest.
---
Things that are not so great:
Blogging Concentrated
I finished this course and I have to say it was a TOTAL disappointment. If I had paid the full subscription to Blogging Prime I'd be livid. It's not well organized, it's not well done. It's annoying that someone is teaching you how to blog better when he really can't keep his on stuff together. For more details on why I wasn't liking it — check out last month's.
---
Things I'm working on:
I've JUST finished moving my newsletter from MailChimp to ConvertKit. I wasn't even done with the freebie time at MailChimp, but I had heard SO many good things about this company I decided to make the change, and so far it's really good. If you know anything about mail program, it sounds like this one is a more user-friendly Infusion Soft. I love how I can funnel all my people into the areas they are interested in and keep them there and send out easy to manage drip campaigns. It is somewhat pricey, but I felt like if I could create "fans" it would be worth it. Check it out! I hope to have more info next month.
I have also signed up for Sticky Blogging. After my rant last month about how much classes are horrible, I decided that this one would be good for me. It's about improving your writing. I think my writing is probably where I am the weakest in the whole "actual blogging" part of my life. Kelly Holmes is an AMAZING writer. I'm excited to take it! She has a free version that really made me think about how I'm writing and how I'm capturing my audience. I totally recommend at LEAST signing up for that one! Get on the list now for the freebie, because she offers it for a limited time period and for a limited number of spots!
---
Last month I talked about the 4 hour workweek and what my life would look like — here's what it boiled down to this month:
Day 1 — Optimize/affiliate on most popular posts (40 min) , and work on the style of my desktop site (change up footers, optimize sidebars, etc — 20 min)
Day 2 — Schedule Facebook (20 min), work on my weekly newsletter & other newsletter stuff (40 minutes)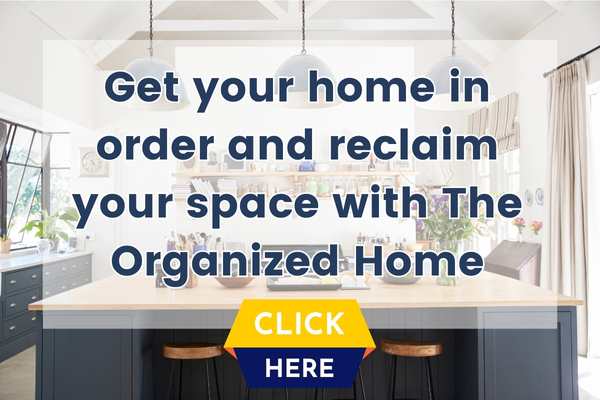 Day 3 — Work on Pinterest — make sure that popular pins are going to popular boards and adjust schedules to work best. While I love board booster, you can't just set it and forget it. I get 60% of my traffic from Pinterest, and the 4 hour workweek reminded me that I need to spend my time where I get the most bang for my buck. I spend a full hour doing this, and I think this is a smart use of this time.
Day 4 — Schedule Twitter (20 minutes), more newsletter work (40 minutes)
A couple of thoughts on this schedule:
Facebook — I decreased my posting, significantly. I have seen OK engagement and # of people viewing each post. I'm excited. 🙂 I am also spending JUST 20 minutes/week scheduling it. Sure, I share a random thing as I'm perusing FB for fun — but it's a lot better than the hour plus I was spending before. For a frame of reference, I now do 3-5 posts/day whereas before I was doin g 12, I think? Yipes. The reality is that my OWN engagement hasn't changed (possibly, it has risen) and I'm spending a lot less time. There's no need to share everything you think is amazing. Cream of the crop, share your own posts (that are likely to do well on FB) and be done with it!
---
I actually did REALLY well with this schedule, up until changing my newsletter. There are going to be bumps in the road, and that's fine. I would say it's probably taken me about 8-10 hours working on the newsletter this week, but the best part of ConvertKit is that once it's done I'm going to have these drip campaigns for a long, long time. I'm really excited. I think it will help me produce better content and be more responsive to my subscribers! I promise to write at least one more income report to at LEAST share how that's doing.
I also started doing my writing first. That way I did it when I was freshest, and I have been getting a LOT done. I am schedule well into December now with a publishing schedule of every 4 days. I'm enjoying it and my graphics are pretty sa-weet lately, if you ask me. Good news, I'm happy doing this. I'm making money, I really don't know if you can ask for more!
Thanks for tuning into the blogging for income newsletter – I promise to keep doing them at least through the end of the year.
Check out all my other blogging for income posts (and be sure to check out my business of blogging board):
[pt_view id="df8783ee8d"]