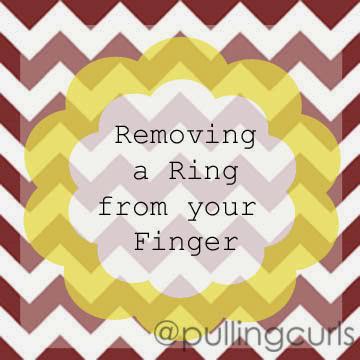 Dear pregnant women of the world.  Don't cut your rings off!  I just found a very cool Youtube video that will give you instructions to get it off.  A couple other things to try:
1.  Lotion or soap — if you lube it up, will it come off?
2.  If that doesn't work:  Try this.  Instead of an oxygen strap you could use some thin elastic.
Anyway, not unusual to get swollen fingers during pregnancy, I hope this helps someone.

If you're concerned about your swollen fingers be sure to check out my preeclapsia post.
If you like great pregnancy information — sign up for my pregnancy newsletter, and check out my other pregnancy posts below that:
Have an Experienced Nurse Help you during your pregnancy!
Emails come straight to your inbox and can be tailored to your # of weeks, completely free of charge!
Advice for

JUST where you are

in your pregnnacy
Hilary has been a

l

abor

nurse

since 2001
Join

thousands

of pregnant women who love her emails in their inbox!
This also gives your consent to also recieve my newsletters with new or relevent posts ~ unsubscribe/adjust at any time.