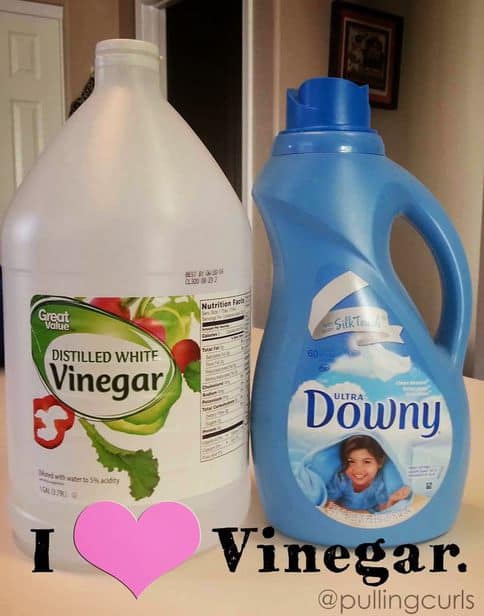 A long time ago I learned that using Downy made your lint filter impervious to water.  Which, of course, is problematic as steam needs to escape from there to get your clothes clean.
But, I did love my downy, and how it kept things soft and static-free.
And truth be told, I still keep a bottle of downy on hand, every once and a while I need a little extra softness.
But, in the meantime I use vinegar.
Good ol' fashioned white vinegar can be your friend.
I just pour the same about of vinegar in as I did Downy and the clothes still feel fairly soft.  They don't have the Downy smell.  If you want something else to help your dryer, check these or these out!
I also use vinegar to clean my floors and in lieu of Jet Dry in my dishwasher.  I also use to to clean my dishwasher, as well as my washing machine.  I love vinegar.  Don't tell Drew. 🙂
Be sure to check out this post about my love of vinegar when combined with my favorite cloth & be sure to sign up for my cleaning newsletter!