I was sitting in my bloggy chair, typing away like I usually do. My wrist was killing me. I was absolutely dying and wondering how I was going to continue this blog of mine if I couldn't sit at the keyboard. My mind went to something I'd read in a Carol Tuttle book or on her site (she's the Energy Profiling guru). She said that arthritic pain can be caused by criticism in your life.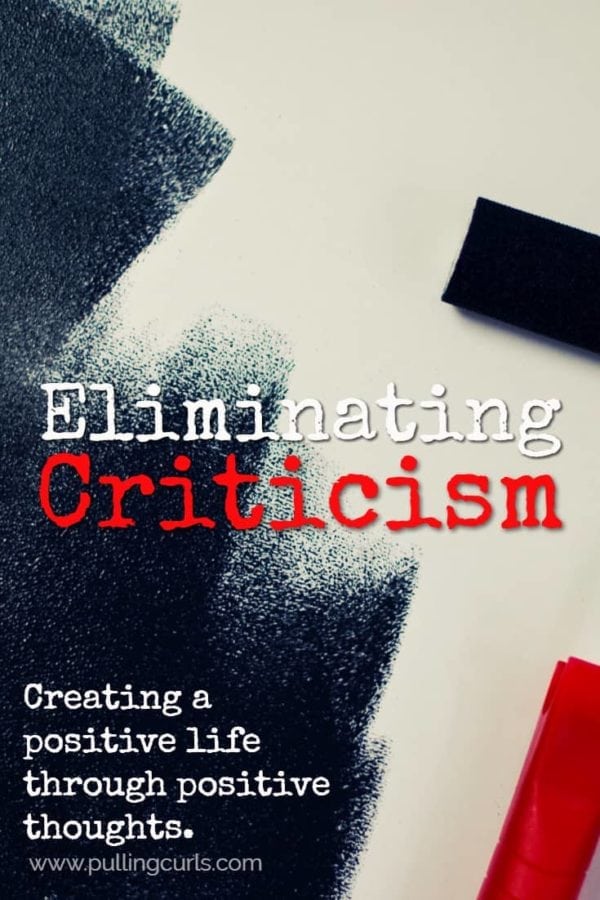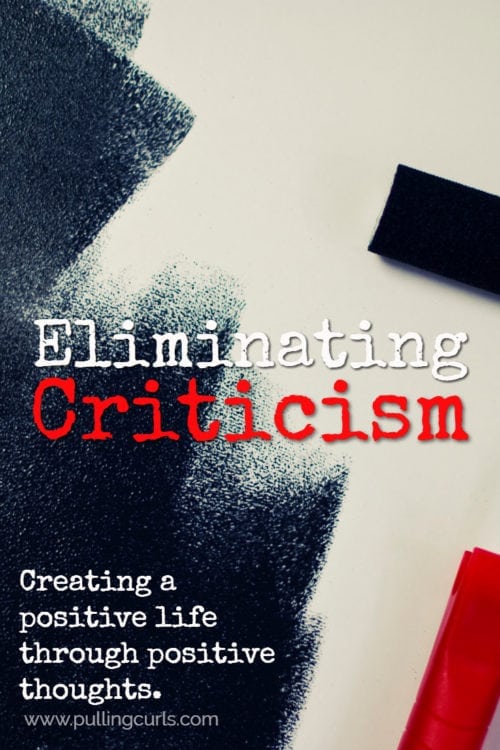 Not people criticizing me.
Me criticizing other people. I had brushed it off when I read it initially. I don't state a lot of the criticism that comes into my brain. I really try to keep my outward image as one of positivity. But I finally had to admit to myself that my inner self wasn't near as positive. It was a constant deluge of critical thoughts of both myself and others.
That dress is to short.
She is a horrible worker.
She's so needy — can she do ANYTHING on her own?
That kid is never going to get it.
My husband is so lazy, what on earth did he do all day?
And that is what went through my head all day.
I started to pray to really notice when criticism was the first thing I thought.
And it came to me, and it wasn't pretty.
I started to be REALLY aware of ALL the negative thoughts that I had floating in my mind. How on earth could I live a positive, fun life if my head was full of dark, mean, un-necessary thoughts?
So, I started to battle them. When I had a negative thought, I mentally kicked myself and tried to find 2 or 3 positive things. Sure, she asks for help all the time, but she does such a thorough job and her handwriting is amazeballs.
And here's the secret of the century. My wrist hasn't hurt since then.
Isn't that insane?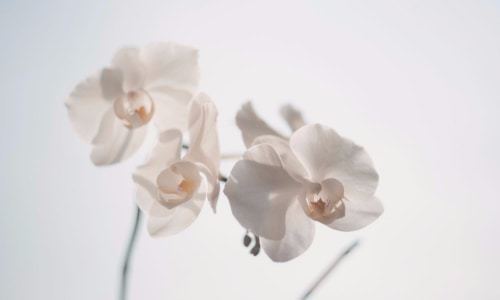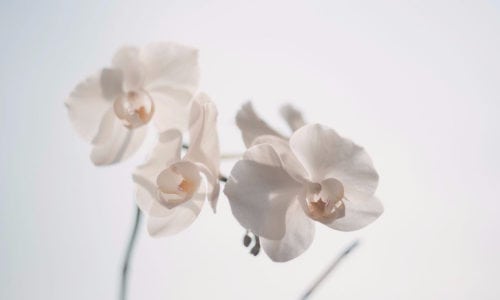 Yes, it's insane, but I have really seen an improvement. Which, is good — because I saw this blog heading down the toilet (and frankly, my other job too as I have to do quite a lot of computer work at each job.
The place for criticism
Obviously in life there NEEDS to be constructive criticism. In fact, we've gotten a new computer system at work and I am begging people to tell me what I've done wrong.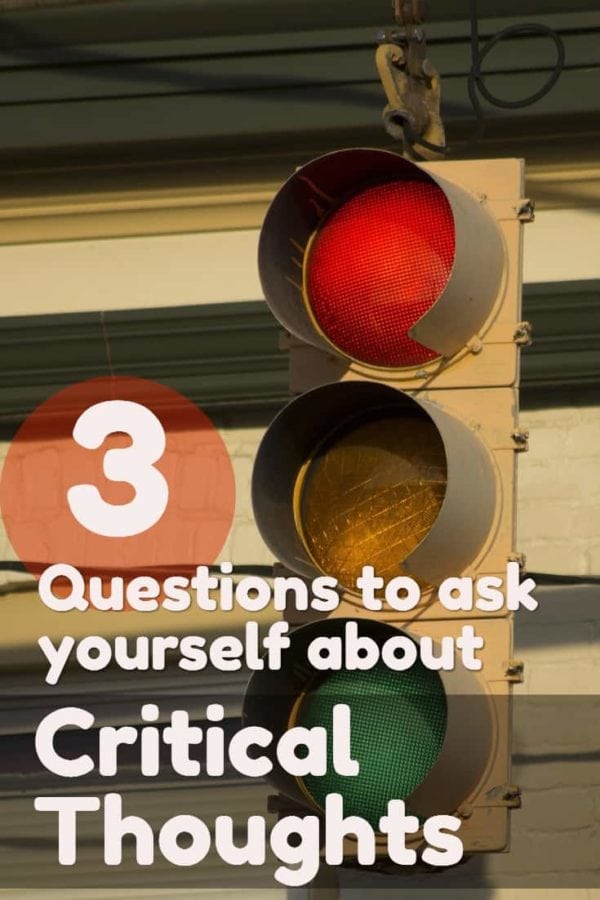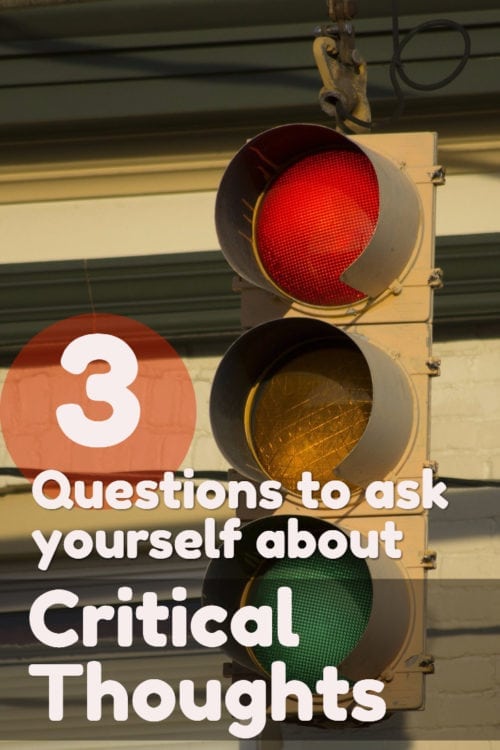 But, I truly believe that some criticism is helpful. Sometimes something needs to be said, but there a few things to ask yourself before allowing those thoughts to enter your brain.
Is this your job? Is it your child, is it your co-worker who could use a little help, is this a committtee where things need changing.
Would you say it to their face? Just like good ol'gossip we need to be thoughtful of the gossip in our brain and combat the negative thoughts in it.
Would it fix anything? By saying something are you just going to hurt feelings, or could it possibly make a really positive change? Like, when someone has something in their teeth. That's a true friend.
The same needed to be said of myself. Mainly, is the critical thoughts I have going to fix anything. The constant nag of working instead of being with my kids (or even more PRESENT with my kids) was sometimes just not helpful. I sometimes had deadlines or things I just had to get done so we could keep our home. But, sometimes it reminded me that I was not getting much return on the time investment that I was giving and that time would be better spent with my kidlets.
So, that is my new personal battle. Just trying to keep my thoughts positive and helpful. It's harder than I thought, but I do think that I'm making a difference and feeling more postitive about everything in my life.
What so you think? Have you battled criticism before? Any tips for me? Is this something you need to work on too? Tell me in the comments!
Be sure to sign up for my newsletter, and check out other recent personal posts below that!


[pt_view id="bb05bc004f"]