Tale as old as time.
Song as old as rhyme.
Kids with dirty hands — who stick them in their mouths.
EWWW… right?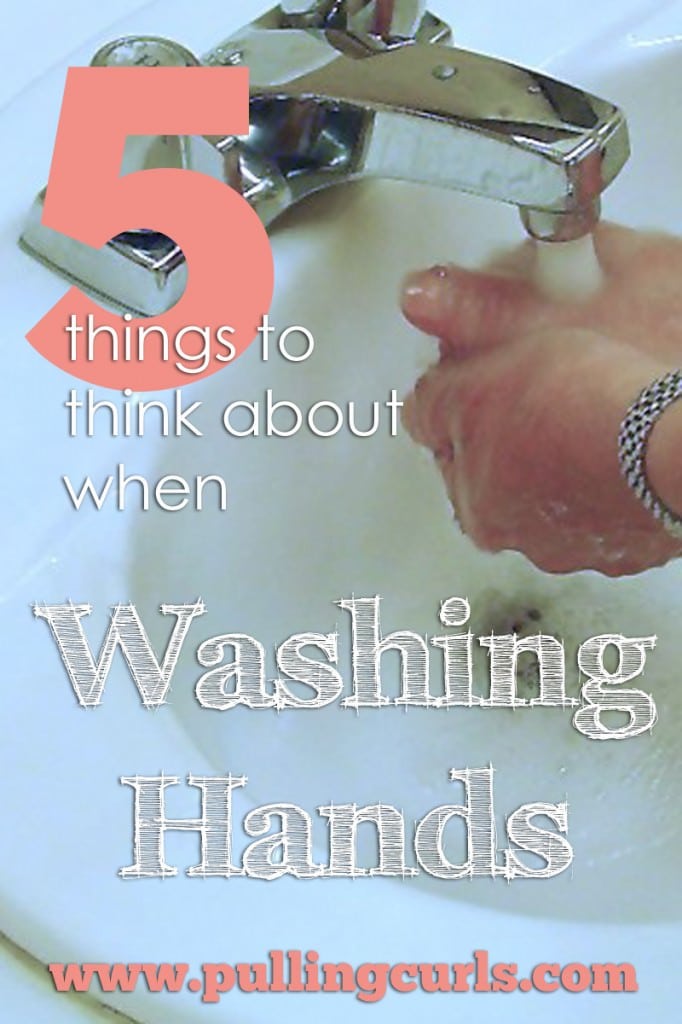 The A#1 BEST way to NOt get sick is not hand sanitizer, it's knowing how to wash your hands well and when to do it. If you teach your kids that (and frankly, YOU that) you might just have a healthier winter!
Now, you're just lucky enough that I have actually been to an ENTIRE HOUR lecture on hand washing. We have crazy requirements for when we wash our hands. Every time our hands our visibly soiled, any time we have direct patient care or like every 7th time we have indirect care? Who knows what that means?
BUT, now might be a good time to remind your family to stay well. We recently had a puker at our house, and I think there is a decent sized chance that he got it becuase he didn't wash his hands as well as he should have. Here's 5 tips for hand washing:
1) Get under the nails. I like to scrape mine on the palms of the opposite hands to make sure the soap gets in there. If the nailbed area is visibly soiled (there I go again with "visibly soiled"– you could scrape out underneath it with a vegetable brush or another finger nail).
2) Get in between the fingers (the webbing, you duck!). Kids and adults tend to be pretty good about the palms and fingertips – but germs hide in the webbing of your hand.
3) Check those wrists. Especially for kids, they are welcome to wash those whole forearms. They are likely covered in marker anyway — right?
4) Keep your nails short. I swear one of these days I'm going to paint my boy's finger nails. Some sort of fushia color. It will be real ugly.
5) Sing the "Happy Birthday" song a couple of times when you wash. It doesn't do anyone good to do a rinse under water. Those li'l germs will cling to you like a shy 2 year old. The actual cleaning is done by the mechanical motion of scrubbing.
**I don't normally use antibacterial soup. I'm not a big antibacterial fan. I am a fan of it in the hospital, but at home I just try to find something moisturizing that smells good. No reason for antibacterial at home — and you might as well avoid the chemicals that make it antibacterial.
Also, just in case you DO get sick — don't forget my Wishgarden link, down there in the sidebar. I just got my latest shipment including Kick-ass Allergy, Srious Cough, Immune and sinus. I can see cold and flu season comin'a mile away. 🙂