True confession time.  we already had a Darth Vader costume from a Christmas years prior.  That really takes the hard stuff out of Darth… but there are masks out there.  REALLY, if you want a REALISTIC Vader costume, you need a good mask.  I can't imagine making one.  BUT, the rest of the costume is easy!  There are just a few bullet points to make a Darth Vader costume: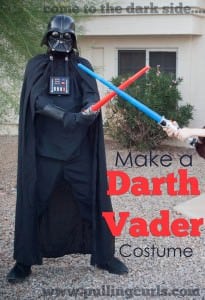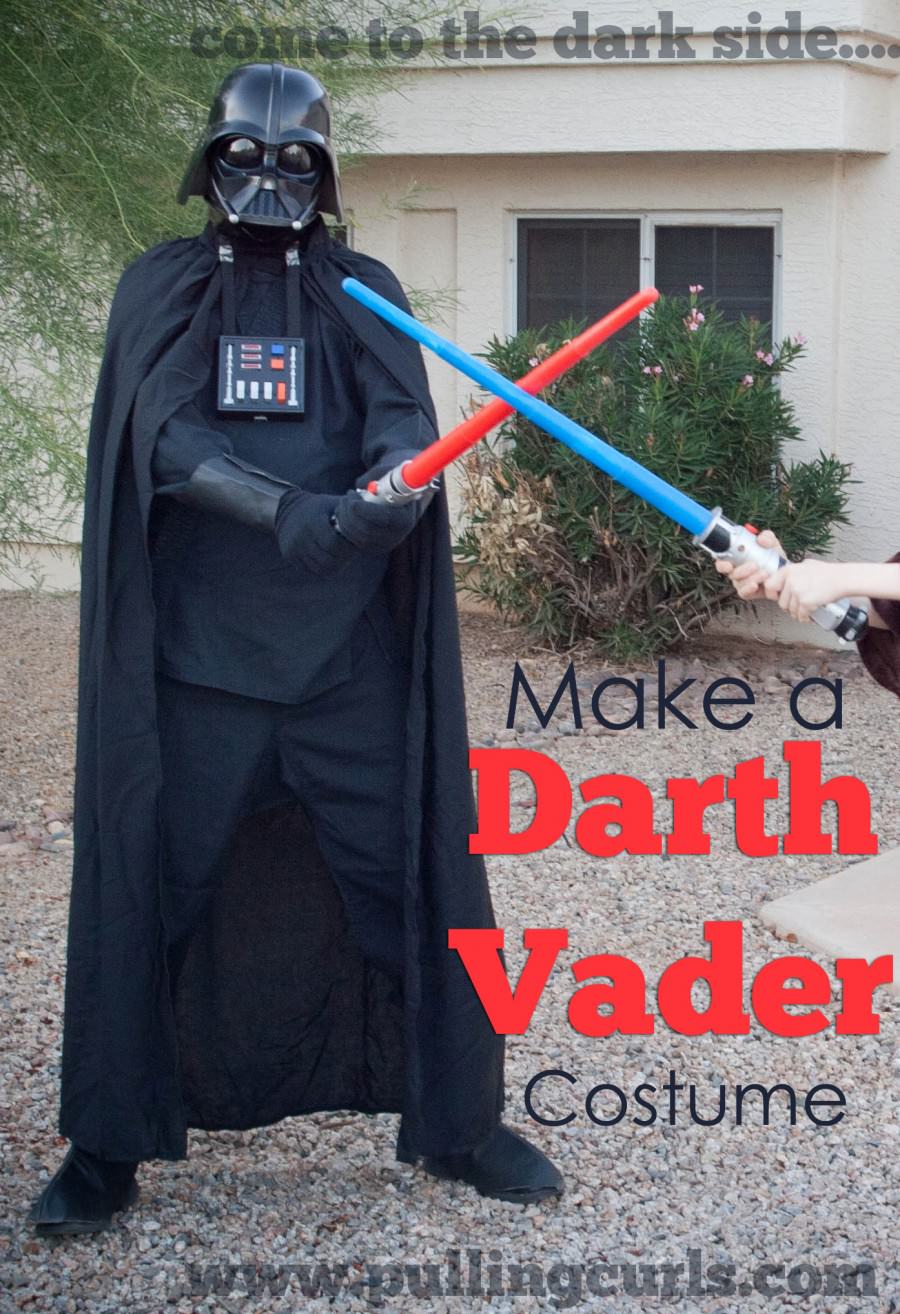 He needs to be black.  All of him.  Honestly, take off his cuff-straps and suddenly he's just dad.  Put those on and even my own kids get a little scared.  Fair enough, I like to strike a bit o' fear in their hearts
Make a black cape.  
I used this same cape with Batman.  Make the cape however you want.  If you just want to use fleece, that is easy since it doesn't need to be hemmed.  I made mine out of light-weight wrinkle-free fabric.  It flows really nicely, and I wanted it LONG.  I measured neck to floor and just took an inch or two off.  I made a necband, and then gathered the remaining fabric and sewed it on.  I always close my capes with a hook and loop closure.
Get black gloves.  If they don't extend up the wrist, I'd consider making wristlets (like in my wonder woman costume).
Long black shirt (feel free to turn one that has a pattern inside out — no one will see the seams until they're too close to care and black pants, and black socks and black shoes.
Did I mention black makes this costume.
and then get one of your kids to ask for a Darth Vader voice Changer for Christmas. Don't miss my Yoda costume DIY.
Check out my other costumes: