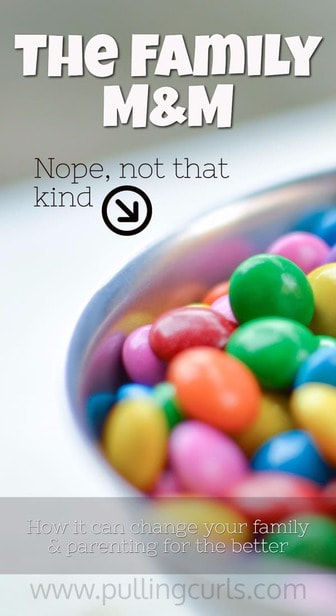 You're putting away the paddles. CPR is done. The patient is gone. You have worked for what seems like days and days in order to save a life, but the doctor has called it and it's time to move on. Something went wrong. Is there something we could have done differently? Once those paddles are put away and the charting is done, it is likely that you'll be having an M&M about that patient sometime soon.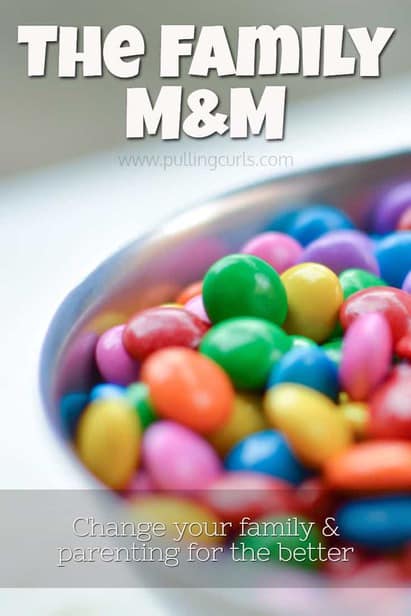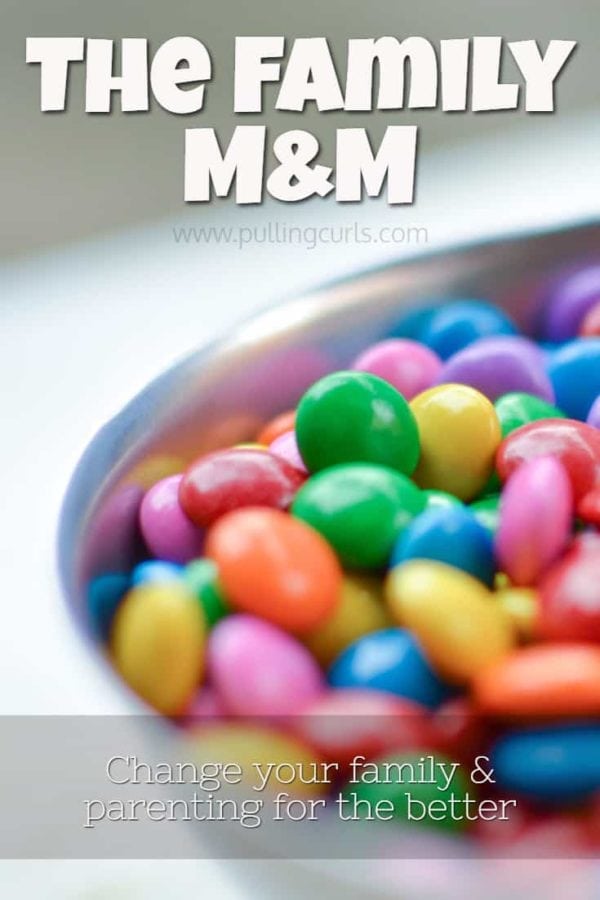 M&M stands for morbidity and mortality. When something goes wrong you'll review that day's processes to see what went wrong, what you could have worked to do better, and what you would change next time.
In many cases, we did nothing wrong. Mother Nature is cruel and often has her own plans for that patient's future. But, if there is something we COULD change, we want to.
I think, as a family, we can learn a lot about this.
No one needs to die in order to partake in an M&M (thank goodness – actually, in the hospital, we often do an M&M even when people don't die – they're sometimes just to review processes).
Why
An M&M is awesome when something just doesn't go according to plan. I'm not talking just when you burn the bacon (although, we all do mental M&M's when something doesn't go right). I'm talking about a family time (with one or more members of your family) where you review what you could do better next time.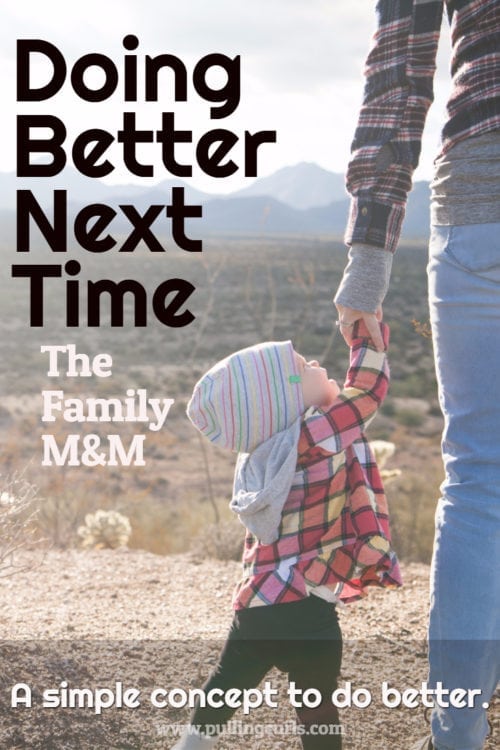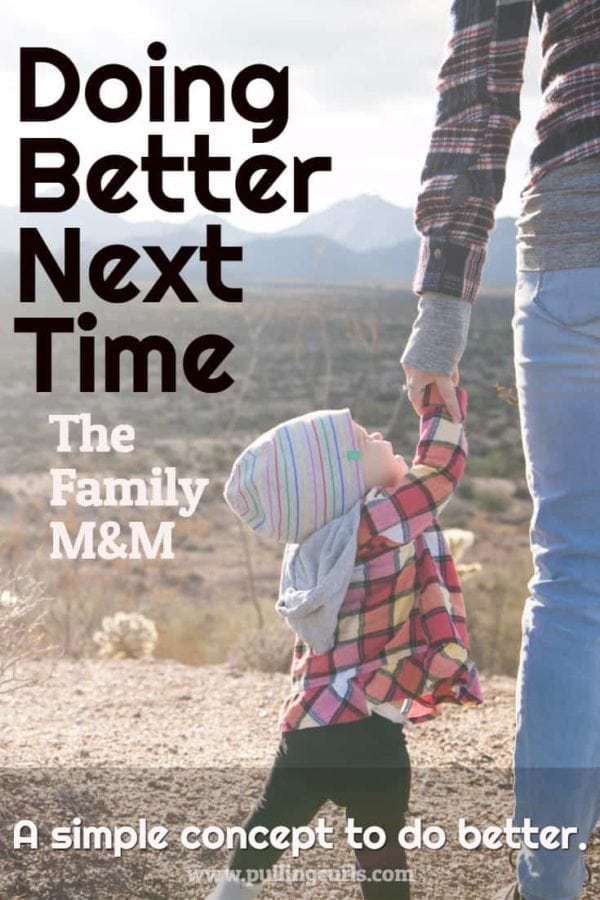 When
Also, make sure that all brains are cool before you start an M&M. We don't usually do them right after the even at the hospital. We wait a bit so all data can be analyzed and we can really have the full picture.
Where
Make sure it's a neutral ground. No one should have the upper hand.
Who
All those involved in the event, and likely a mediator. At the hospital, ours often involve the lawyer in the case. The information within the M&M is often protected from lawsuits or being required to discuss what happened later on. Similarly, the information used in your family's M&M should not be used later to assign guilt.
Also, everyone needs to feel an even playing field in an M&M. If the doctor did something wrong, they need nurses to feel empowered to share that in the m&M. We're just trying to fix processes, not assign blame.
[clickToTweet tweet="The family M&M is to fix processes, not to assign blame. Learn how to use it at your house!" quote="The family M&M is to fix processes, not to assign blame."]
How
Try to give an even-handed account of the event. For us, it would be reading charting, but at home you'd want to just review the event. Like a reporter. The events with as little emotion as possible.
Each person in the room then gives their account of what went wrong and how they felt.
And then we talk about what could have been done better.
At the hospital, maybe we didn't have a med we needed, or blood bank took too long. All of those are valid input to improve next time!
---

Let's take an example:
12 year old has poor grades and is unable to use the computer because of that.
He has a full anger-flip out and is sent to bed . The entire family is affected by his anger and he took it out in inappropriate ways like hitting, slamming and screaming
Mom: I felt like you should have been checking your own grades, so when I checked it and found that you had a lot of missingassignments that had poorly affected your grades, I was very upset and didn't think that you deserved computer time
Child: I didn't think it was fair that I had to pay the price for something that wasn't my fault.
After much discussion, the child realizes that it is his fault when he doesn't turn in assignments and he needs to be checking his grades frequently to see if he is missing things.
We talk about some ways that he can be angry (as we all our when things don't go according to plan) without being inappropriate.
He also needs to check his own grades every couple of days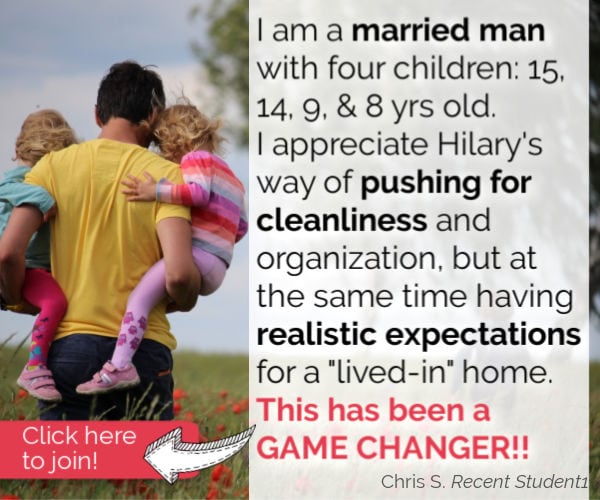 He also needs to turn in assignments on time.
And because I also take blame in the situation I say that I won't assign punishment so rashly in the future and be a little more clam on my own.
And since we returned to the problem when all minds were cooler, we were able to really forge some actual change.
It's kind of exciting.
---
A lot of parenting you feel like nothing will ever change. But, with small steps you can grow an adult who can deal with their own frustrations appropriately, and possible even decrease their frustration causes.
The key is remembering to do the M&M. Catching an event that COULD have gone better, and adjusting to try to make a change to make things smoother next time.
If you liked this post, be sure to sign up for my MomHacker newsletter.
And check out all my recent parenting/MomHacker posts.
[pt_view id="a38f28df64″]