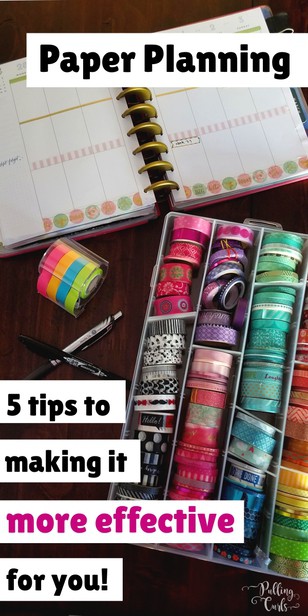 Here are 5 of my top planner tips. Creating an organized planner that is centered around YOU will give you priorities and plans that you're currently dreaming about.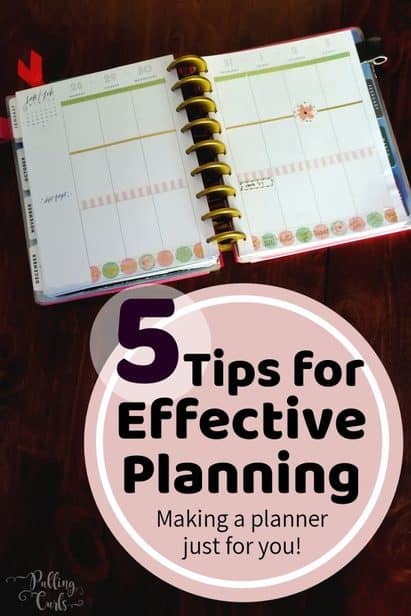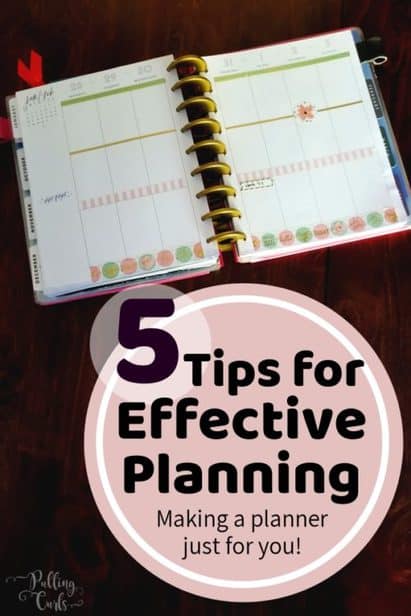 How to start a planner
My #1 tip is to start with a fairly organized planner. That would mean a pre-printed one, vs just trying-out a notebook first.
THEN, make note of what you're using or not using, so you can employ them in a more free-form planner next time.
Sometimes, it's hard to know what's helpful until you actually try it out!
At first I got a Mormon Mom Planner (which is awesome) but I found ALL of it to be SUPER overwhelming, and later settled on a Happy Planner (much more free-form).
Btw, I have a whole post on how to use a paper planner when you also use a digital planner as well! AND if routines are something you're working on, this course made parenting SO much easier!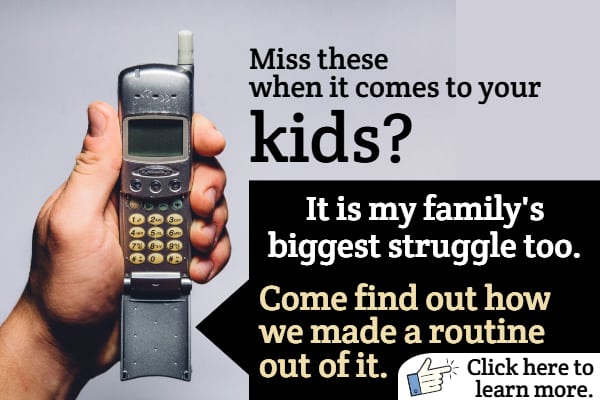 Benefits to using a planner
My #2 tip is to DECORATE IT — make it your own.
And honestly, this probably doesn't work for everyone. I had, however, gotten into SUCH a working zone that I was unable to pull myself out of it and have a little fun now and then.
My planner was my fun, for a while. I love using things like Washi and stickers to decorate it.
I also use encouragement stickers…. and as lame as it sounds, sometimes those really keep me going through a week.
Also, I feel really positive about a week when I look at my clean planner spread with tons of potential in it!
I even make my own planner stickers.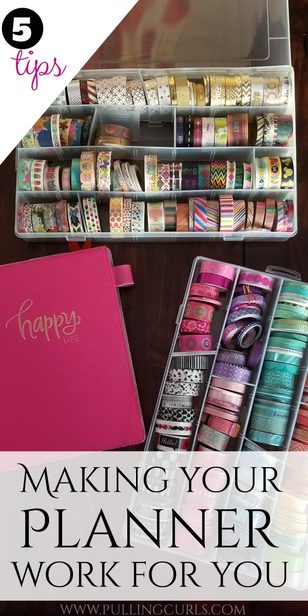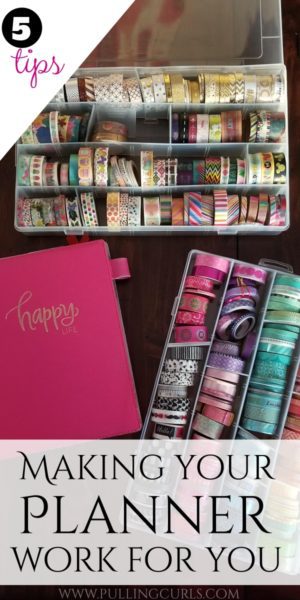 Organised Planner
Organizing your personal planner is SUPER important.
A few things I use to help me organize mine:
Paper clips or a dashboard to mark the current week (I love to tie a little ribbon on the paper clip to make it a bit "cuter").
Also, on my dashboard, I make lists on post-its for projects I am doing. That way they stay on the week I am working on. Makes it easy to move projects from one week to the next.
I also have some sections in the front of my planner that are for my yearly goals and what I hope to do in the year. My planner helps me to dream big.
How to make a planner for school?
I religiously used my planner in high school and college. I just couldn't keep all the assignments and activities straight.
High school is a good time to get in the habit of learning to write things down.
I think a lot of us think our brains can handle more than they actually can.
And, that isn't doing us a favor.
Yes, you can use a digital calendar the same way — but I found that a planner makes it a bit clearer in my brain (and I've talked to a lot of people that are the same way).
Also, if the budget is tight, the Dollar store has a lot of very affordable planners that just have the months. And big-box stores have a lot that have both monthly and daily planners!
I also have a whole post that shares how I use my planner as a blogger.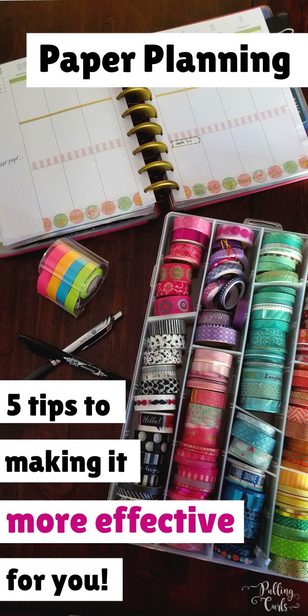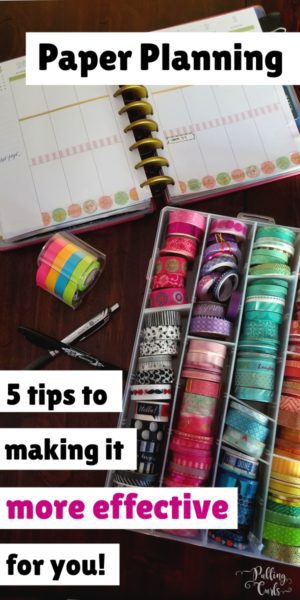 Day planner techniques
My biggest advice is to make your day view work for YOU.
A month view normally is an overview — but day views can really be up to you. Some ways to consider making it work:
An hour-by-hour view to help you make sure you're getting what you need to do done (I do this from time to time, although anymore I just put this on a sticky note instead of in my planner)
A to-do list — I separate out work and home things, and that helps me try to balance so that I'm not doing 100 things for work, and nothing at home. I work at home, so it actually helps me to do something for work, then for home — and to shift tasks keeps my brain functioning
A gratitude list — you can only get an abundance, by noticing how much abundance you have!
A list of intentions — more of a broader picture, intentions are things you want to have happen.
For me, the happy planner has 3 rows for each day.
For the top row, I do a gratitude list. It's the first thing I do every day, and I just list things I am grateful for. I try to limit "washing machine" to once a week. Just really find GOOD things that happened the day before, etc.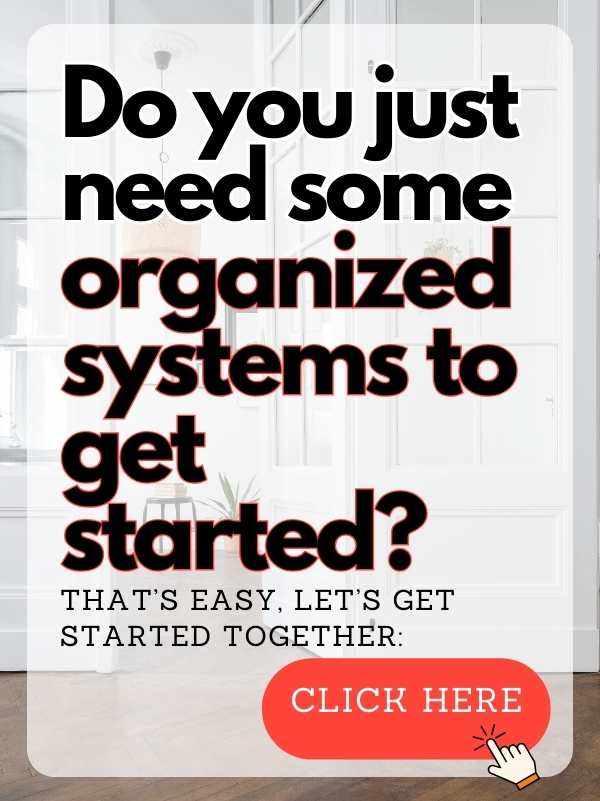 The middle row is a list of intentions. Just broad things that I want for the day:
Increase my traffic
Help my son do well on his test
Help me to make good choices on a business decision I feel like I know nothing about
It's really things that I need God's help on.
The bottom row is my to-do list, as well as a list of appointments or things I need to taxi to.
This works for me.
** If you feel like the way I use my planner is more of a journal/intention setter. You are probably right. I was sent the Vertel?s (Vertellis) Chapters journal that has a LOT of the same prompts and I thought was really cool!
I want YOU to find out what works for you. It also really depends on the type of planner you have.
But, hopefully, some of these tips will help you start using a planner. I know it's helped me a lot. I hope it helps you out too!
If you liked this post, be sure to check out my other planner posts:
[pt_view id="2ec714fz7h"]