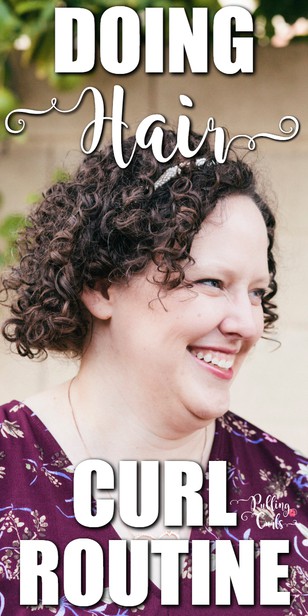 Each year as I refine my process of what I do with my curly hair, I share it with my curly haired readers.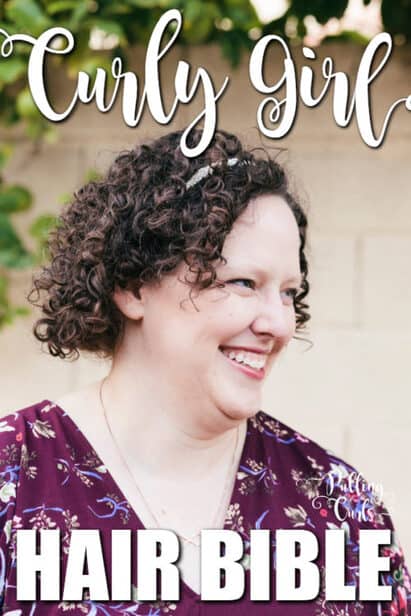 Nope, this isn't a blog about curls — more a blog of a mom with little kids losing her mind, which has transitioned into a mom of big kids pulling her hair out.
Turns out, pulling hair is the thing that connects the past me to the current me.
Ok, onto what is working for me
BTW, if you want to see what USED to work for me — check out these posts:
Curly Hair Shower Routine
I am using the Costco Conditioner. I was actually told this wasn't great for my hair when I did the Mane Bio thing, but I tried their conditioners and didn't like them. I love how thick this one is, and how my scalp is less itchy due to it being sulfate free.
It's cheap, comes in a huge bottle and is a big win in my book.
I don't ever shampoo. Sometimes I use some apple cider vinegar to help clarify things, but I condition and comb through my hair twice a week in the shower.
In the shower, I use a scrunching method (which I learned from My Mane Bio) to get the conditioner in my hair. This makes it so the majority of the conditioner hits the ends of my hair, vs less closer to the scalp.
Then I comb through it which helps distribute it more.
I only rinse areas that seem to be heavy with conditioner, otherwise I leave the majority in. it helps control frizz.
Cur Hair Styling Routine
I had tried the DevaCurl line a few times and not had good luck (plus, it's PRICEY). But, my mom happened to have a bottle when I was home for something, so I tried it. And I REALLY liked it. I asked my husband for a small pack of a few of their products for Christmas.
I found out I don't like ALL their products, but I do like these two, and they've become my standard styling.
When I get out of the shower, I do one swipe down with my towel. I don't separate any curls when I do this, I just go straight down with my hair all in a clump.
Then, I apply DevaCurl Curl Plumper — I apply it by scrunching. I used to comb through my hair a lot, but I mostly use a "praying hands" technique and scrunching anymore, to make sure the natural curls aren't separated.
Then, I use the DevaCurl styling cream — this stuff smells fantastic! And it works well.
Then, I wrap my hair in a turbie twist and let it chill out for a few minutes (the length of time depends on the day.
Then, I unwrap it and I'm done.
You can still book your Christmas trip 🎄❄️🎁 to Disneyland It starts November 10th! Click here to get the best availability for the best hotels (and the best price on tickets!)
Hotels I love:
– Cambria Hotel (GREAT one for larger parties, and I love their price)
– Courtyard Theme Park Entrance (this one has a WATER PARK and is SO CLOSE)
– Residence Inn at Anaheim Resort (still close and really nice)
– The Element (walkable and the BEST breakfast in the area!)
– Tropicana Inn (so close, adequate — all about how close it is)
That's seriously it.
I have found one other thing:
Curly Hair at Night
I use a silk sleep bonnet to protect my curls at night.
It REALLY helps the curls at the nape of my neck. I am a big fan.
I also often use it if I'm laying on the couch or if I go on an airplane. Mostly any time my head will be hitting something for a long period so the curls don't separate.
My routine is pretty simple. Every now and then I will dry it upside down with a diffuser, but it's probably just a couple of times/year. I do find that it has more volume that way, but I very rarely care that much about it.
I'm a pretty simple gal. 🙂
[pt_view id="12db63egyf"]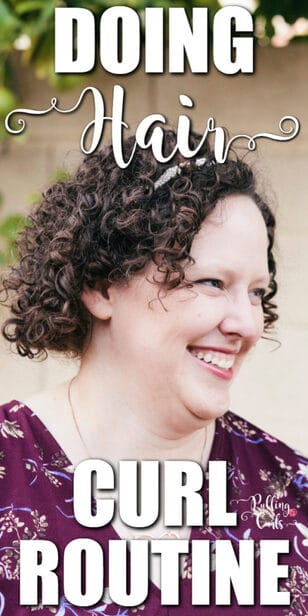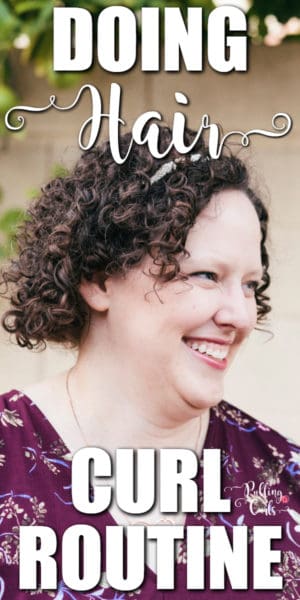 24