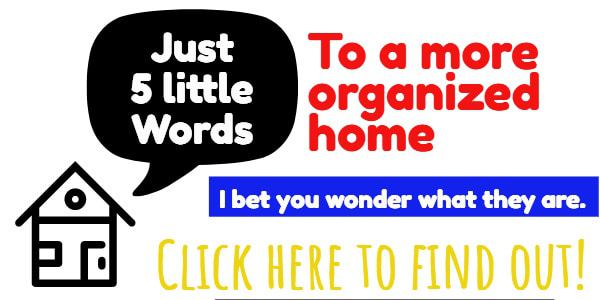 Our house is built so that all the bedrooms are upstairs, and the guest room/office/playroom are on the bottom floor, so naturally I congregated those rooms together.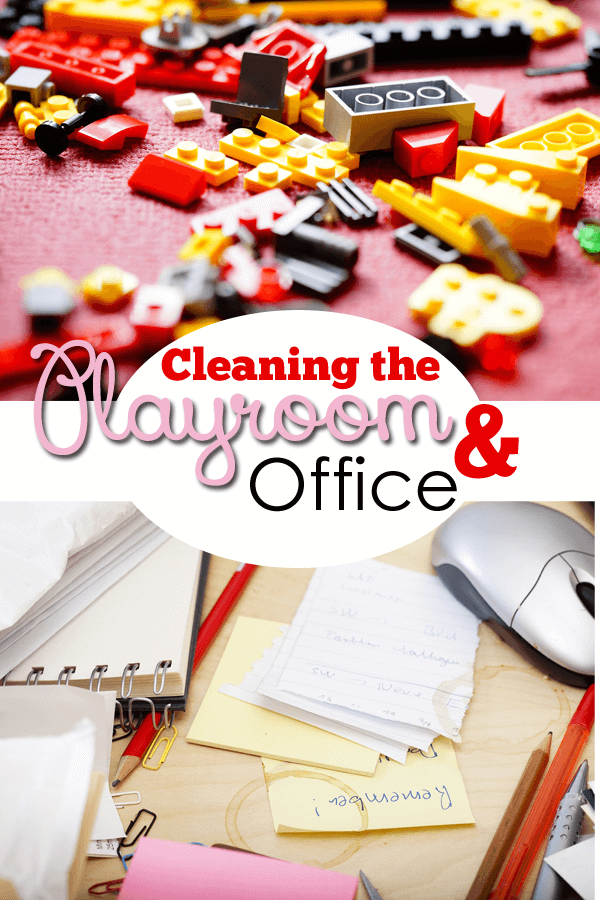 In CA i had a serious obsession with toy rotation as we had a VERY small playroom with not much room for toys.  Here we have a lot of room for toys (all of those cabinets above) but some are high and I rotate those down below.  The honest truth is my kids would rather play with legos and their DS 24 hours a day and rarely seem to play with toys.  Princess P does — but I need to do some serious paring down.  My plan for those cabinets is to have just the far left as toys, the middle one to have games, and the far right to be storage.  We just got the desk area a little more workable, with a working computer, so that is extra helpful.
Anyway:
There is no weekly Thursday job, I rotate between
File in the office
Rotate toys
I also really try to set a timer and clean up as much as I can for the time I have allotted down there.
I think I care very least about our downstairs rooms.  I'm not hoping for a pottery barn life, and I know my kids live down in that playroom so I need to let stuff go.
And I'm fairly good at it. 🙂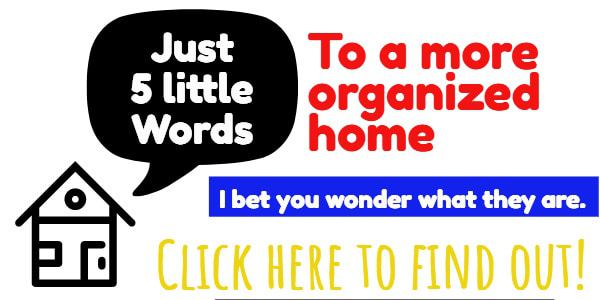 Kids jobs:
Spencer: Organize the books (just try to make them look a little nicer)
Conner:  Sort laundry, get out the trash
Are you sensing Thursdays are fairly light?  I often work on Thursdays so I plan it that way.  On days I don't work I really try to give that area a good hour of my time (mostly becuase I don't have anything else planned).
You can also sense that I do my largest amount of cleaning on Monday and it tapers as the week goes on.  Maybe you want to ramp it up?  You need to figure out what works for you!  This, just happens to work for me.
*My hope is that this weekly cleaning schedule might inspire you to make your own.  I know my own OCD schedule won't work for everyone, but I really think that cleaning schedules helps you stay on top of your life without being overwhelmed with all of you have to do.  You can read more about weekly cleaning here.
Check out all my other weekly cleaning posts:
And check out ALL my cleaning posts here: