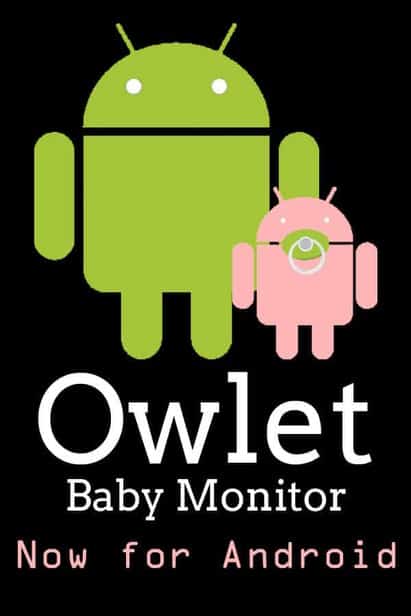 **I just renegotiated my owlet promotional offer to save you $25! Buy through my link to save off your owlet!**
For a LONG time I have been promoting the owlet baby monitor and I am THRILLED to say that there is now an android owlet app! Be sure to check out my first post all about owlet with an owlet monitor coupon code.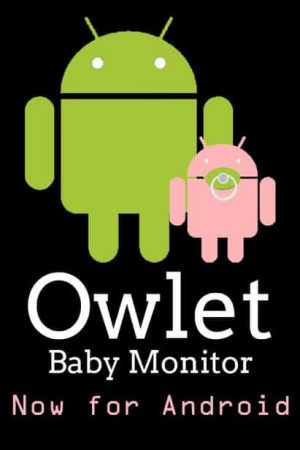 For a long time you were only able to see all the cool stats like oxygenation and heartbeat when you had an ios device (boooo) but NOW it's available on Android and I could NOT be more excited!
One of my ABSOLUTE favorite thing about this is that you can actually see these stats from anywhere. Leave your baby with a sitter — you can still check on them at the restaurant via wifi.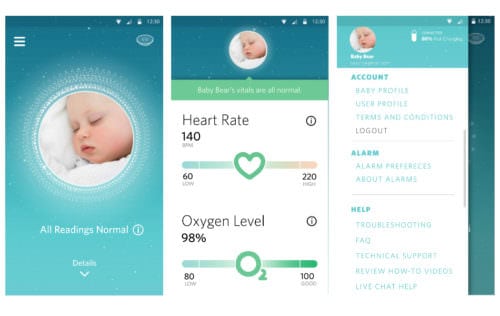 I always had a hard time leaving my baby with sitters, even when they were asleep, but with this you can get an update whenever you want. 🙂 Woot-woo!
The App can be found here.
If this is new to you, you can see my first post about Owlet Monitors here — it also includes a link to my Owlet Promo code! That explains how it works, how amazing it is. But, if you want the cliff notes version. Owlet monitors your baby's heart rate and oxygenation status and alarms if it gets too low. It also has a base that alarms (in addition to your phone).
Here's some other FAQs
Q: I already have the Owlet Monitor, how do I use the Android app?
A: Current Owlet parents can absolutely use the Android app. Just download it from the Google Play Store and login using the same username/password you do on the iOS app and you're in!
Q: If I have an iPhone and my husband has an Android phone, can we both via live vitals in the app?
A: Absolutely! You will each login using the same credentials (username/password). The iOS and Android apps are very similar to one another, and allow you to monitor remotely and view live vitals right from your smartphone.
Q: I would love an Owlet but it's a little out of my price range right now.
A: We now offer financing, with payments as low as $22/month. Just select 'Affirm' at checkout when it comes to the form of payment and it will take you through the simple process. You can still use your Owlet Promotional Code, too, when paying with Affirm.
Q: Help! I have technical questions.
A: We're here and ready to assist! Our tech wizards are available Monday – Saturday until 9 p.m. MT at 844-334-3717. Did you know that we also have have in-app tech support chat? You can find that within the account settings of your app.
If you've been waiting to get it until it is compatible with Android DO IT NOW.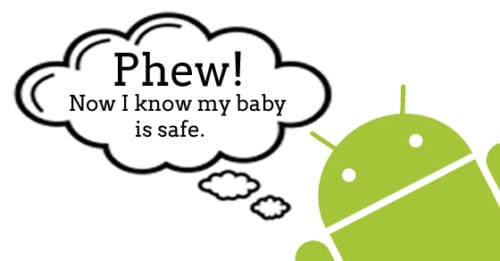 And, just to show you how excited the good people at Owlet and myself are about the new app we're hosting a giveaway for $100 off a monitor!
One entry for comments and one for being a Subscriber here at Pulling Curls. Tons of great info, plus the chance to win $100 off an Owlet. Pretty grand in my book!
The Android robot is reproduced or modified from work created and shared by Google and used according to terms described in the Creative Commons 3.0 Attribution License.