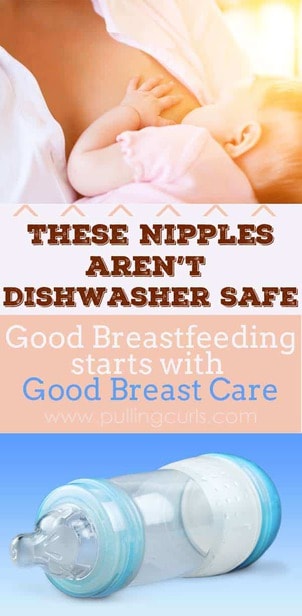 Be sure to enter the giveaway at the bottom to win some FREE Bamboobies!
Ray Romano has a great sketch where he talks about how men view breastfeeding. What was once a super fun playground is now a juice bar. So sad, so very sad…. 🙁
Breastfeeding takes a lot out of you. Not only do you still need great vitamins, minerals and nutrition while you breastfeed, you need to take care of the juice bar itself, as it were.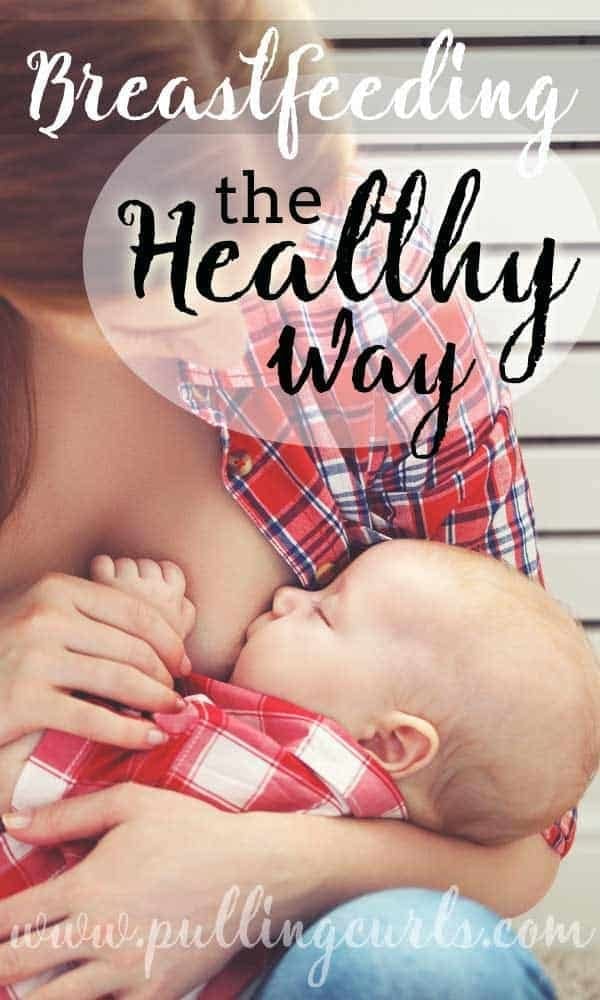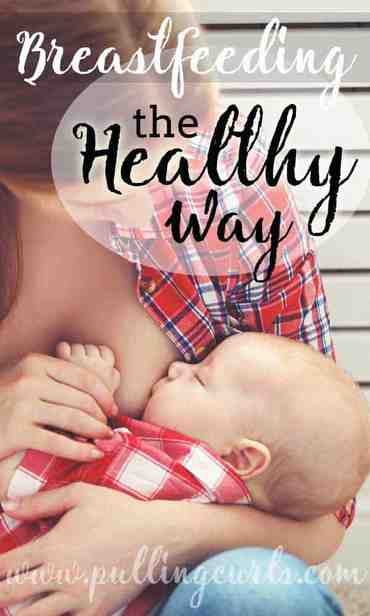 I mean… we grow up a great portion of our lives not doing much more than holstering the ladies. They pretty much take care of themselves, but suddenly they're a juice bar and you really need to think about how you're taking care of them. It's a whole new world and this post is going to give you some ideas on how to best support the feeding breast so you can continue to nourish your baby!
A Good Fitting Bra
This is NOT the time to have a too-tight or a too-loose bra. It also isn't to say that you need to spend millions on a bra. I know a lot of people who like the ones at Motherhood and this one on Amazon gets excellent reviews. I also really like the idea of these sleep ones, because when I'm breastfeeding is the only time I am required to wear a bra at night and I need something comfy!
An Appropriate Latch
So often women feel like once they GET the latch,just don't disturb it. But, do NOT get caught up in this lazy myth. If it hurts much more than a couple of sucks you need to get that baby off. Think of it as a bad habit that's going to have really poor consequences, things like cracked, blistered and bleeding nipples (man, just typing bleeding nipples hurts, but believe me I have been there — and I had such a hard time latching my first that I certainly fell into this hole of pain).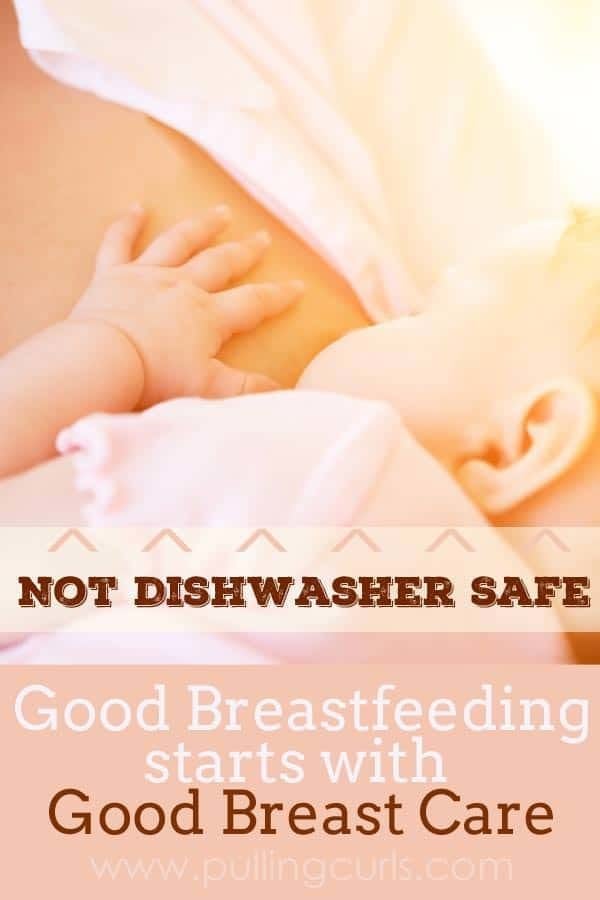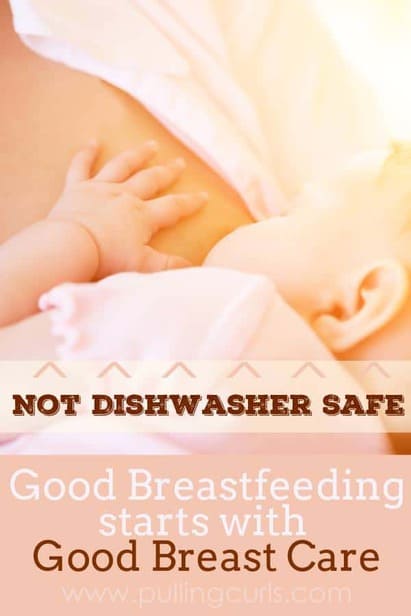 Air Dry
Flaunt it ladies. Especially in the beginning when it seems like your boob is feeding 24 hours/day you need to make sure that it dries off well after each feeding. I found shirts optional on my first for the first few weeks. I did have to remind my husband I now owned a juice bar instead of a playground (and do NOT touch the juice bar).
Keep It Hydrated
Besides the 12 tons of water they recommend you drink every day (almost) it is also super important that you keep your nipples hydrated as well. For along time we've all just used Lanolin, but there's plenty of new ones out there. Love this Boob-ease 100% Organic Nipple Balm. It is safe for baby (no need to wash off, which is the LAST thing I want to do before feeding for the 14th time that day), totally organic and it soothes, protects and moisturizes
Nursing Pads Are Your Friends
But, not just ANY type of nursing pads. I felt like some of those plastic ones that looked more like a panti-liner in your bra would somehow just kind of smoosh my nipple and didn't do anything to help the cracked/bleeding/ouchie nipple issue.
I (mind you this is in the ancient year of 2000 when I had my first baby) did find some washable ones that I liked more, but they aren't great for catching leaks (which, frankly, was never my problem). Enter the fantastic era of 2016 I just found this amazing product called Bamboobies. They're made of a bamboo velour with a no-leak protection, they are amazingly soft!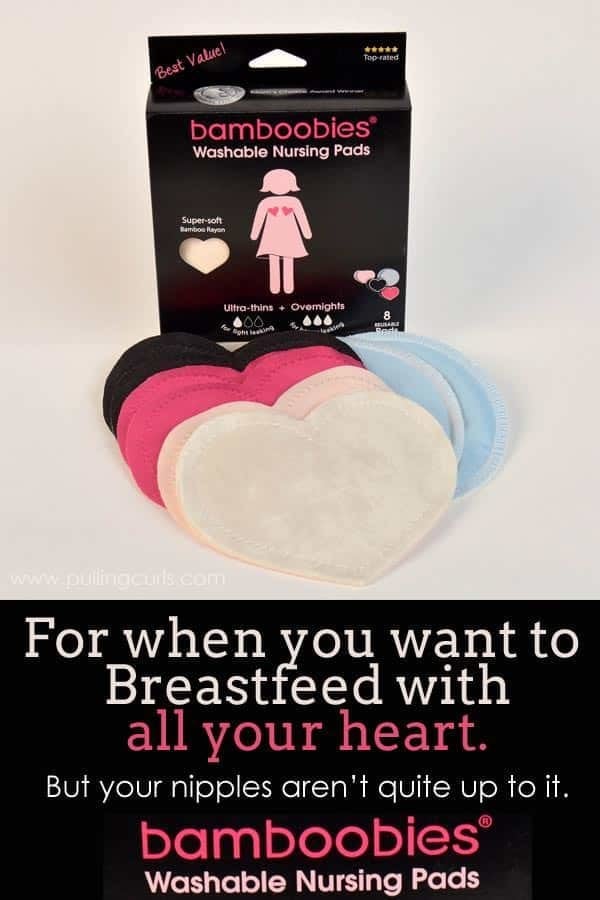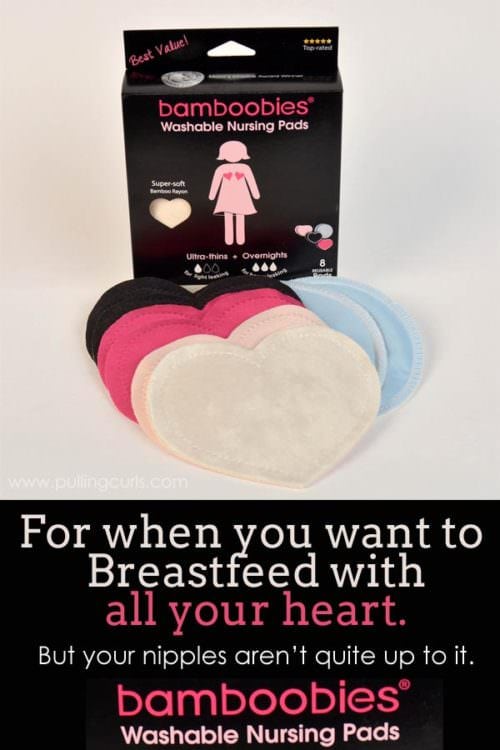 Even if you don't have the time to turn your day into a topless beach to dry off, Bamboobies wick moisture and absorb great (instead of just sort of trapping the moisture next to your breast, like some pads)
They're super soft and don't show as much under bras (although, you get a tight enough t-shirt pretty much everyone knows you have a juice bar).
And they're leak proof!
Totally washable and reusable. You can just wash them on medium (don't use fabric softener). Be sure to wash after wet and after every use.
They have a soft velour side that goes next to your boob (way better than the panty-liner) and then the absorbent layer goes on the outside.
They come in hearts (SO CUTE) and circles (those are the overnight ones).
Bamboobies sent me some to look at, and I have to say that I am super impressed. I think they would be 100% nicer to wear than the traditional kind. I'd totally recommend checking them out. They're available at Target, Babies R Us and even
Amazon
. I think this
variety pack
gives you a good idea about their product and then you can purchase more if you'd like.
Big thanks to Bamboobies for sponsoring this post, as well as making a product that helps make breastfeeding easier! They are generous enough to host a giveaway!
Interested in breastfeeding posts, be sure to check out this one: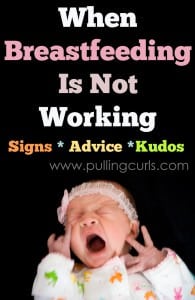 Be sure to sign up for my pregnancy newsletter and below check out all my other pregnancy posts:
[pt_view id="0fae3f0c8d"]