I have so many friends that come into my home and mention that I must spend hours and hours on cleaning my home. I just nod and smile.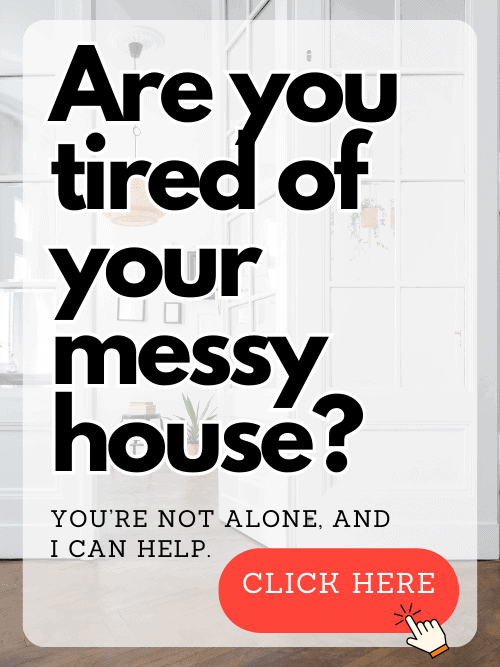 Because I don't.
I simply don't have the time to do that, although I don't really mind cleaning. I have a weekly cleaning schedule that gives me tasks to do, it normally takes me about 1/2 an hour, except on Mondays when I clean my kitchen and sweep/mop the floors and that takes me about 1-1 1/2 hours.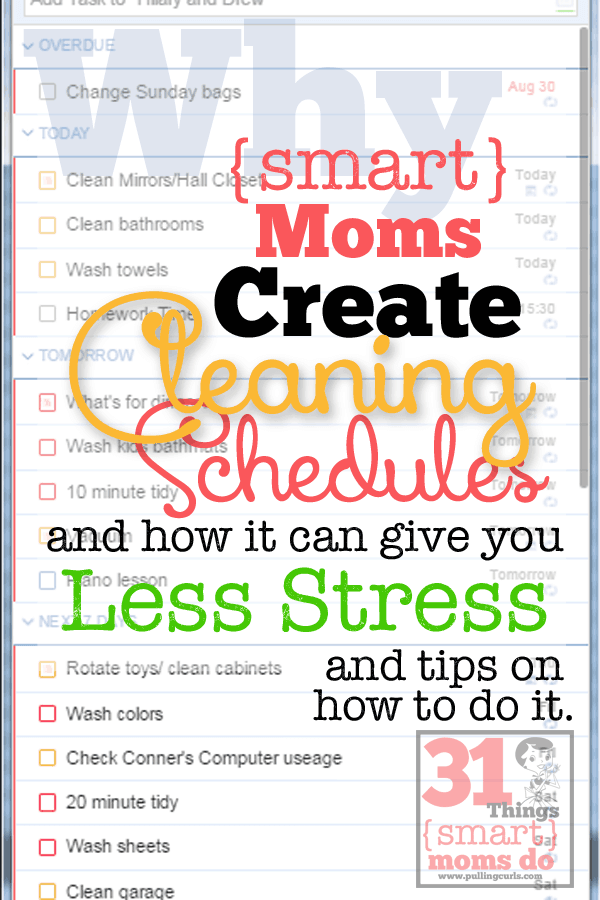 Most days looks like this:
Do my 10 minute tidy (really, the key to making your house look clean)
Throw in a load of laundry
Focus on my "area" of the day — you can read about those here:
[pt_view id="41b314549f"]
After that, I get on with my life — kick my feet up on the couch and pop open a bin of bon bons.
I'm livin' the good life.
Or, I set to work on the rest of the tasks of my day. Running a house has plenty of tasks that aren't cleaning related. Plus there's this blog and my PTO work. I somehow find something to fill the rest of the time.
The key, really is that weekly cleaning schedule. If I notice the floors are a little dirty, I can mentally ignore them because I know they're going to get clean on Monday (plus, I do have my kids do some spot tile sweeping during the week). My mind finds all those areas that aren't so clean — but my cleaning schedule allows me to ignore them, because I know it's going to get done.
Do you think that a cleaning schedule would change your life? There's lots of great ways to decide how to schedule the cleaning. My cleaning schedule focuses on a room or an area (like all the bathrooms) each week. Some people do a task, find what works for you. There's plenty of great cleaning schedules on Pinterest.