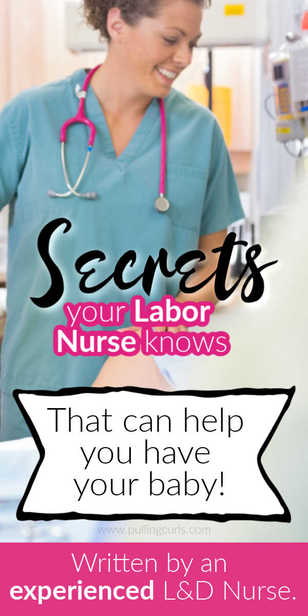 Today we're going to talk about what your labor nurse knows — that you don't know. Why you should trust her and, most importantly, ask her questions.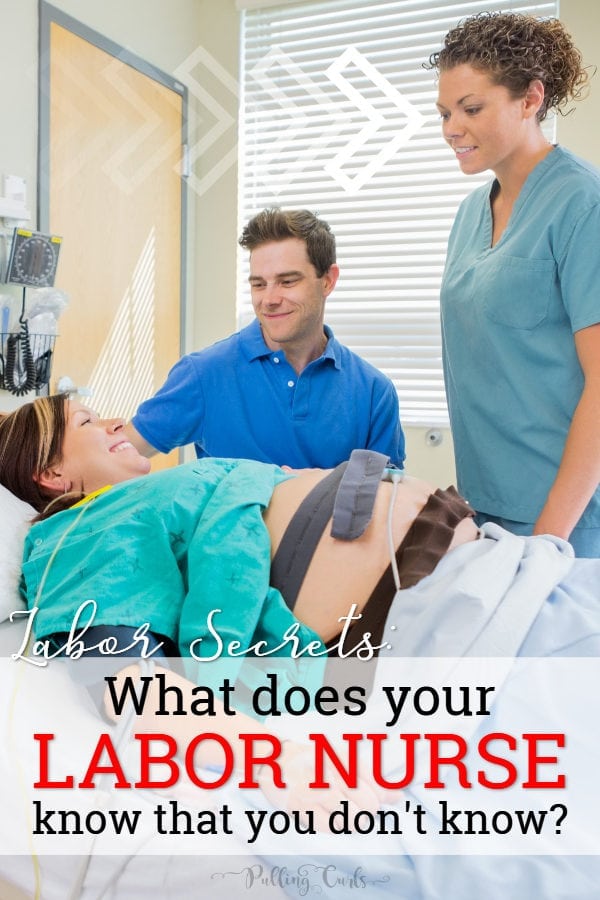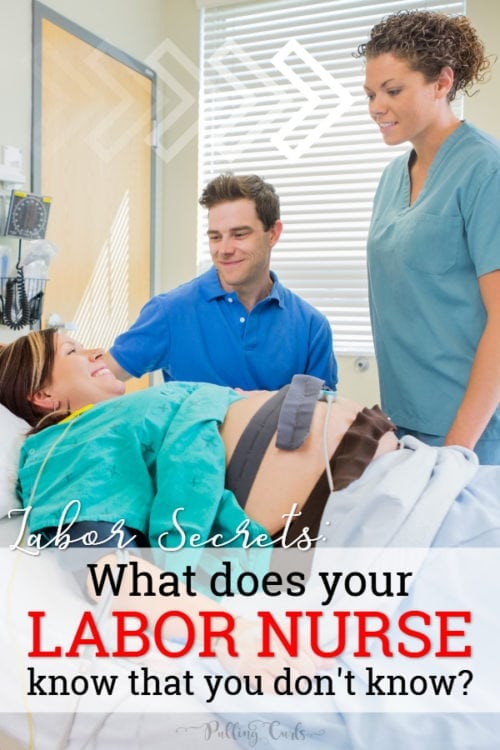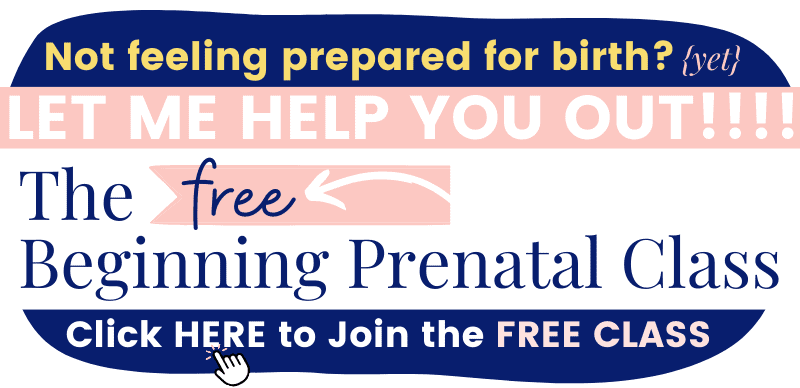 5 things your labor nurse knows
Loads of schooling
Your labor nurse likely has a bachelor's degree in nursing (some just have an associate degree, but most hospitals require a bachelors anymore). She is one of the most trained nurses in the hospital because our scope of practice includes:
Adults
Newborns
Pregnant women
Surgery
There is no other nurse in the hospital who covers so many topics, and likely has so many certifications.
We have to be certified in
ACLS
Neonatal resuscitation
Advanced Fetal monitoring
Even when I walk into the ER, everyone just steps aside if the woman is pregnant. We hold all the skills, that no other nurses do.
Related Post: What does your labor nurse do?
Labor Curve
You have to realize that labor truly is something we do every day. In reality, she may have been in more deliveries than your doctor.
We know what is normal. How things can drag on until you hit about 6 centimeters. We know what normal pain looks like. After about eight years of being in L&D it's just second nature. Your "labor alarms" start to go off when something is wrong.
Other than that, we will say "this is normal" — to you it's not, but to us it is.
She's got your doctor's back
It's tough to be the one making all the choices — so we are really on the front lines for you. If a doctor orders something weird or unusual, we will stop them. We will keep you safe and happy.
We will also make sure our doctors are happy.
We are all too aware how we get to leave after the shift is over, and doctors don't — so we do understand they are low on sleep and patience sometimes (but cross "that" line with us — and they'll be sorry).
Trust us
Your future (sort of)
We know what's coming.
We know the pain will get more intense, or we know that you are almost there and can TOTALLY do it.
We know it will hurt to pee….
We know you should take your stool softeners (because we know your future if you don't — and it involves you crying on the toilet). We know that kind of stuff.
Listen to us.
How you'll make it through
Just as you begin to doubt yourself. You're sure you'll die, and that your husband is a horrible human.
We will remind you, that you've got it. That you can make it through.
We know thousands of women have done it, and you'll do it too.
Believe in us. Because we believe in you.
Related Post: Advantages of a Doula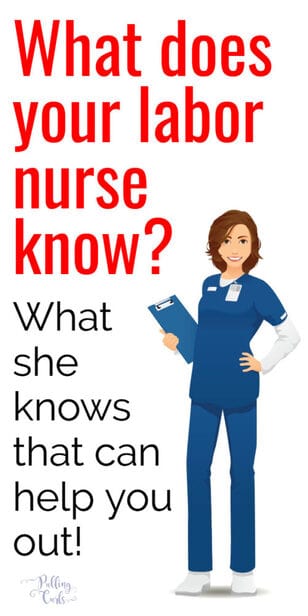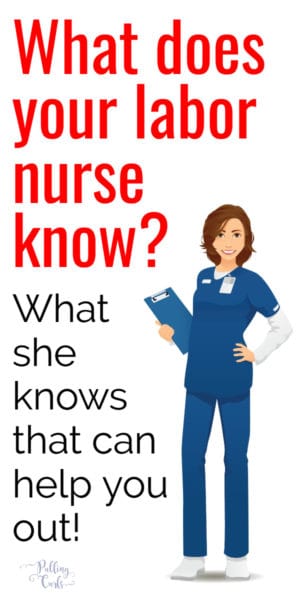 In some ways, my job is absolutely magical.
The idea that I get to support women during a day that will be both one of their very worst and also their very best.
It's a magical thing.
One that I don't take lightly, but I want you to stay in the partnership with me as we do it together.
Trust us
Listen to us
Believe in us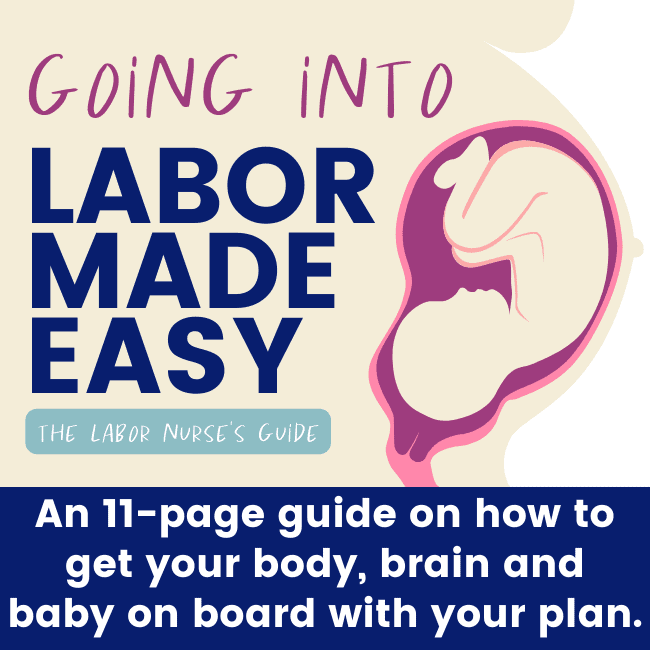 Because we believe in you.
**I will say that not EVERY Labor nurse is as magical. There are some that might just not work the same way. In my prenatal class (below) we talk about how to deal with that….**
---
Labor nuses make the best prenatal class instructors because we have years of experience.
Normally, you'd have to fight traffic and sit in hard chairs to get that kind of info — but no more.
The Online Prenatal Class for Couples is
Quick — not a moment wasted
Accurate — tons of experience means I can pass that on to you
Available — always around so you can do it on your own terms.
The Online Prenatal class for Couples is for busy couples who lack time and knowledge about the birthing process to get quick, engaging and accurate prenatal education so they can have a more relaxed pregnancy & birth.
If that sounds like something you'd love — check it out. You can even get 10% off with coupon code PC10.
Be sure to sign up for my hospital bag packing list, and check out my other delivery tips below that.
[pt_view id="bee972a647″]