Should you hire a doula?  Using a doula has many pro's and con's.  We're going to talk advantages and disadvantages of hiring a doula and if you really need one, or if they will be a waste of money.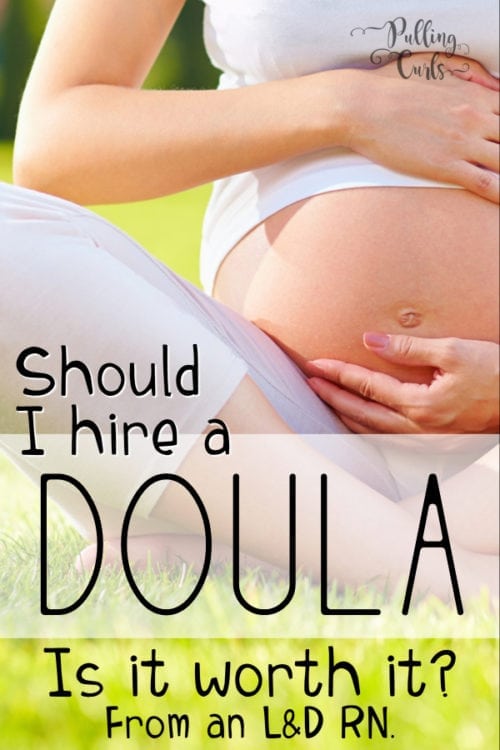 What is a Doula?
A doula is someone you hire to get you through labor — a labor coach.  Sometimes they teach prenatal classes, or meet with you during your pregnancy to give you tips and tricks, they can even go after to your home to tell you then…  Their services vary pretty widely.  There is an organization for them called DONA (there is more than that one, but it's the one I've been most familiar with).  I am pretty sure you can certify.  Many of them to internships with experienced doulas.
What do doulas do?
You can really boil it down to someone to support women in labor.  They're very hands-on in helping you cope with the pain.
Rubbing your back
Helping you breathe
Advocating for you
Mostly they're you're educated cheerleader.

I think most Doula's hearts are in a lovely place.  They really are working to empower women and show them that they can have a wonderful labor.  I think that is great.
Pros and Cons of Doulas
Related Post: Placenta Encapsulation
Advantages of a doula
1.  If you are delivering alone I would really recommend getting a doula.  There are women out there who don't have a person to support them during the labor.  The reality is that I can't be in your room all the time.  I have to pee, grab supplies, chart, and I may have another patient.  BUT, you could also grab a friend whom you love and trust.  I had a patient who hired a doula.  She didn't want her mom in the room (the father wasn't involved) and that doula was REALLY helpful.  The woman was a mess.  I had other patients, I couldn't put this woman's pieces back together.  Again, super helpful doula.  And this woman REALLY needed her as she had no other support system.
2.  Doulas have a basic knowledge of labor and delivery.  They might be helpful to take a basic prenatal class with.  If they are certified they should have some basic knowledge that is correct (although, there is no way to know how correct their knowledge is).  It's nice to have someone constantly at your side who has educated answers.  Again, your labor nurse won't be in the room all the time, and the doula can be.
3.  Sometimes doulas are affiliated with physicians, so they know how your doctor likes to do things and that could be helpful to educate you since sometimes your doctor doesn't have time.
4.  Doulas may decrease your chances of interventions. There is a study that backs them up on this.  In my experience, I see a variety of reasons for the decreased interventions (they tend to have clients with good prenatal care, are likely college graduates, often white and well off — etc).  I'm not sure that I've seen a doula change anything, except for epidurals.  They are good at supporting you through the pain.  They have great advice for finding a comfortable position or things you can do to take your mind off the pain.  If you have a strong desire to go natural and your husband may not be that helpful in that instance, I would possibly consider a doula.
Disadvantages of a doula
1. They get in your husband's way.  I really believe that God created labor to bring husband and wife together in the pain that culminates their start in parenthood.  If you want your husband playing candy crush in the chair while she does the hard work.  By all means, hire a doula.  I liked to see my husband suffer a bit with me.  I love seeing supportive husbands.  It shows me that woman will have the support in her next journey, raising the child.  If you and your husband really want to prepare for this — I have the answer!
2.  Yes, they have a basic understanding of labor, but my job is to know ALL about labor.  It's what I do, it's my job.  I go to classes, I went to five years of nursing school, I discuss it with doctors when we're at the nurse's station, we read articles.  We're up to date on the most current info.  My job is to KNOW labor.  You're already paying me.  Ask me questions, let me help you understand.  Ask your doctor questions, they're not free either!
3.  They vary SO widely.  Again, I don't mind doulas (I really don't, you might guess otherwise with this article) but sometimes you get ones who are so early in their practice that they aren't helpful to the patient and they're in your way or questioning you.  It's super annoying.  There are a few I've worked with who are WONDERFUL.  I'd say if you're looking for one, I'd get a LOT of references and ask how much they felt the doula helped.  I'd ask how many deliveries they've been to.  Experience is going to be key in finding a good doula.
4.  They are expensive.  And, if they're not expensive, they probably aren't that good.  This is their job.  They make money doing it.  In reality, I think good doulas probably make more for a labor than I do.  It's hard work.  A good doula earns her money.  I guess you just need to ask if you could use that money more efficiently in your child's college fund.  I know for many parents the money isn't the issue, so this won't matter.  BUT, if money is tight, I think it's time to step back and re-evaluate your finances.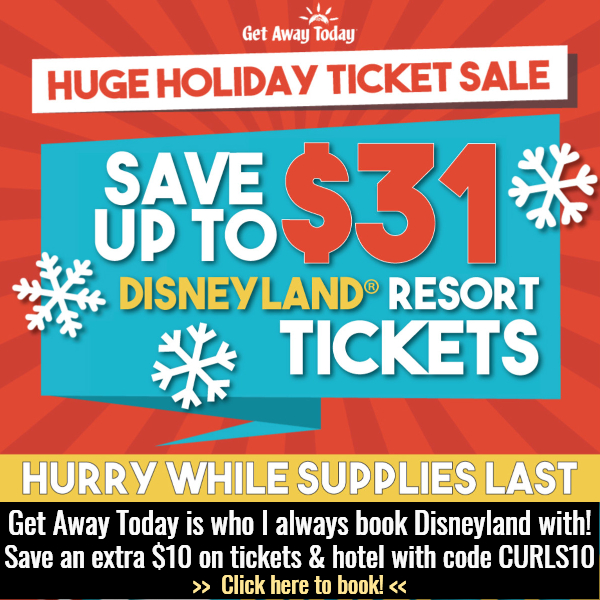 If you're looking to have a partner who supports you more during labor, I have
a course
I totally recommend. It's done in the privacy of your own home on your own timeline! Be SURE to check it out — you can even
save 10% with code PC10
.
---
Should I hire a doula?
I think if you feel like your husband might get overwhelmed, you're wanting to go natural or you lack trust in your MD (and are unable to change) it might be a good plan.
If you are getting one, I would ask for SEVERAL references.  Many Doulas are recently out of training and don't actually have much experience of their own.  I would also ask your MD if they have recommendations (as having your doula and your MD at odds is a very awkward situation).
---
Is a Doula a waste of money?
But my own personal opinion, after almost 14 years as a labor and delivery nurse.  In a perfect world – the people who were there when the baby was conceived should be there when the baby comes out.  Plus a doctor and 2 nurses.  Possibly a mom, if that's important to you.
I think you should only become pregnant if you feel like the other person empowers and supports you.  Of course, this is a perfect world.  And most babies aren't born into a perfect world.
Do I really need a doula?
I thought this video was really great.  She seems like a wonderful doula.  She's honest about what she can do and how she supports.
I hope, if you're pregnant, you have a wonderful labor and delivery experience — grab my birth plan template to get centered on what you'd prefer on your delivery day:
If you liked this post you might also like some other pregnancy posts:
Hilary is a labor and delivery nurse who has worked in various medical fields over the past 18 years.  Please don't take any advice you read on this blog over something your doctor tells you.  Trust your doctor, or find a new one. 
This post was originaally written in 2015, and has been updated since then.