Yes, this post is about 5 things you certainly don't NEED for your baby.
BUT
I have 5 things that I think are worth a splurge on babies.  Some of them are NOT worth it on your first baby, but more worth it for subsequent babies.  I do have a full second baby checklist you might find helpful!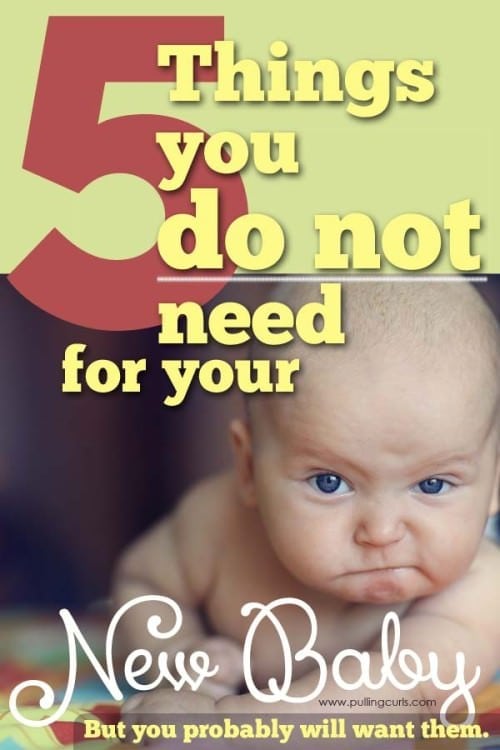 I have a detailed list of just the things you NEED.  And I would NOT recommend going into debt, at any point, to get things for your baby.  Borrow, buy 2nd hand, all that jazz.
BUT, when you've got a little cash that you're hoping to make life easier with.  Here's what I recommend
5 Baby Items You Don't Need
1. Owlet
Owlet Baby Monitor would probably be my personal #1, just because I get so anxious sleeping and worried about the baby.
SIDS always looms in my mind and while I do you think you need to just let go of any facade of control I am sure that the owlet would have let me have a lot of peace of mind.
In a nutshell (although you can read a lot more about it here) it tracks your baby's oxygen and pulse to make sure they're OK.  They have a base where an alarm will sound if the oxygen goes below a certain level.  You can track it also on your smartphone, even if you've left a babysitter!  Very cool.  A worthy splurge, in my opinion!  You can
I have a full post about it, which sometimes includes some Owlet Coupon codes
---
Tangent:  These things aren't needs, but they're not expensive, some are rediculously cute.  I have a whole post about awesome freebies for new moms.  I think you'll really like them — or you can shop them right here (be sure to use code CURLS333 to save!)
Ok — back to the regular post:
---
2.  A GREAT stroller
A stroller is important but MORE important on 2nd and subsequent babies (I think).  This is a fun one to splurge on with baby #2 (which is what I did).
Now, your need for a great stroller can change.  I ended up with a McLaren stroller with Mr. Middle which I LOVED.  But, it was one you could clip the car seat in (there's no shame in just getting something like this, as you'll only use it for a few months).  And, true to form, Maclaren doesn't make that anymore.  BUT, I have heard GREAT things about the Chicco Bravo system.  I like the simplicity of Chicco Car seat and I think that is a great option for newborns.
NOW, those clip-in car seat strollers tend to be a bit heavier then what you'd want as your child gets older.  Also, they often don't fold as small as you might like.  If you're looking for a middle-of-the-road-my-baby-is-not-in-an-infant-car seat-anymore type model — I had a similar Kolocraft and really liked it.  BUT, I would (unless it's your last baby, which is when I bought mine after my Maclaren died) recommend something better.  I've heard good things about these Summer Infant ones.  Chicco makes their own smaller one that is nice.  Maclaren is still awesomesauce in the stroller world.  They have both the Techno, and the Volo.  Or, just go straight to the royal treatment with the Bugaboo stroller. 🙂
Things I like in a good stroller
Fold small — I haven't ALWAYS had a minivan
Turns well
Great storage available (both underneath and sometimes also in the hood)
A nice cup holder is a bonus
Able to lay baby down or sit them up
#ihavealotofstrongfeelingsaboutstrollers
3.  A GREAT carrier

Much like a stroller, I don't think a carrier is as important until you have a 2nd and you need your hands more free to deal with your other offspring.  HOWEVER, they're super handy even if you only have one, and if you get a good one (and learn how to use it well) it will last for many kids.  I used a Baby Bjorn that I got 2nd hand when my kids were little and then I advanced to an Ergo once they were able to sit upright more (I do NOT recommend the Ergo for small babies, most things I have read don't recommend using it until they are at least 12 pounds).  I LOVED both of them.  So handy and Princess P LOVED being close to me.
I feel like the keys to a good carrier are:  1)  You can put it on — easily, on your own.  Some of these with the 12 straps end up confusing new moms so much they don't end up using it.  2)  It is good to your back.  I could probably still carry my 6-year-old in my Ergo…. it's that good.  She is also very small. 😉
BTW, I would totally check out the Ergo Site in addition to the Amazon site above.  There are some benefits from buying directly from Ergo, so make sure you get what's best for you!  Their new stowaway carrier looks amazing!
4.  A Great Camera
There are going to be SO  many moments that you REALLY want to capture.  Plus now with new wifi cards it's easy to have those available to put on Instagram without ever having to eject your card.  Pretty fancy!
I love this camera, with this lens and I used this book to learn.  Check them out!
The Rebel T6i is on my wish list!
5.  Hatch Baby Rest
Ok guys — I was ALWAYS looking for something like this, and when I found this I thought the price was SO right!
It's a nightlight, sound machine and later (when they're older) an OK to wake indicator.
Basically, you can turn the light on when the baby is crying (from your phone) but have it SUPER dim (mostly just so you don't hurt yourself).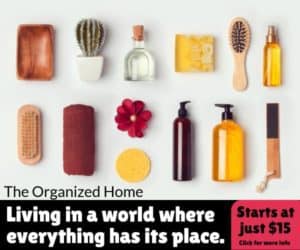 You can use it as a sound machine (which was a HUGE lifesaver with baby #3)
AND you can set it to turn on at a certain time — so your child knows it's OK to get up!
#genius
I just think this one will grow with your baby.  I had a dim light, and a sound machine — and between the two of them, even at a big box store, I spend more than this.  Plus, this one is so compact — I think it's just such a smart idea!
Oh, and also check out their new baby scale while you're there.  Weighing a baby before and after is the best indicator of how much milk they're getting (besides wet diapers).
One thing that IS a need…. A great prenatal class
Yes, the baby will still come out without it, but knowing what you're in for makes life SO much easier!  I think the gold standard is a hospital class at your local hospital.  BUT sometimes
They fill quickly
They're at inconvenient times
You and your partner can't find a class that fits both of your schedules
They're boring and long
I've taught my own hospital classes, and that's why I came up with this: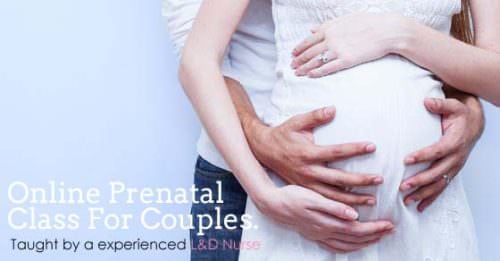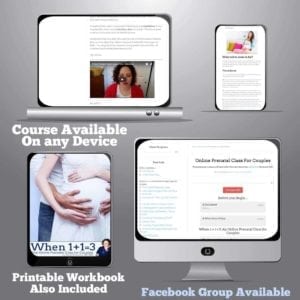 I created it just for the busy pregnant family.  This one is extra great for your 2nd delivery since you won't have to pay for a sitter.  I've been a labor nurse for 15 years and I REALLY know what you need.  Check it out!
Not quite ready for the full one — I do offer a free beginning class.
Get my free beginning childbirth class!
Straight to your inbox, this class will teach you:
Common third trimester testing
Common fears (and how to get over them)
Answer common questions
Tell you what should bring you into the hospital (or at least a call to your doctor)
For a limited time you can also get the free online coursehere!
Powered by pullingcurls.teachable.com
OR, I will send you a reminder to sign up via email:
---
Ok, while those are the big 5, there's still plenty of other cool stuff to have for your baby — I'm going to make a little running list here as I see cool new stuff.
The Nipple Caddy — I see this especially great for working parents who need to send a bunch of bottles with their baby to daycare.  Always have a clean one, super cool!
---
Have an Experienced Nurse Help you during your pregnancy!
Emails come straight to your inbox and can be tailored to your # of weeks, completely free of charge!
Advice for

JUST where you are

in your pregnnacy
Hilary has been a

l

abor

nurse

since 2001
Join

thousands

of pregnant women who love her emails in their inbox!
Check out these other pregnancy posts you might also enjoy: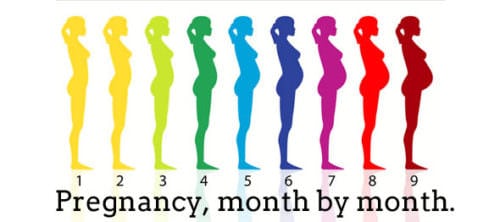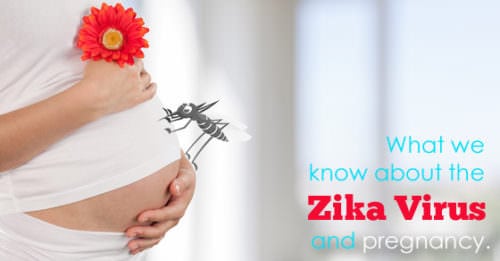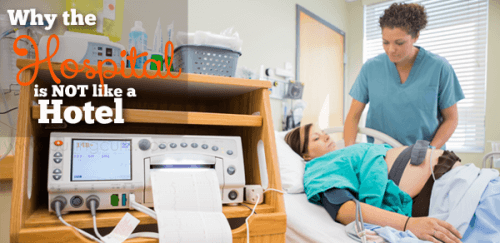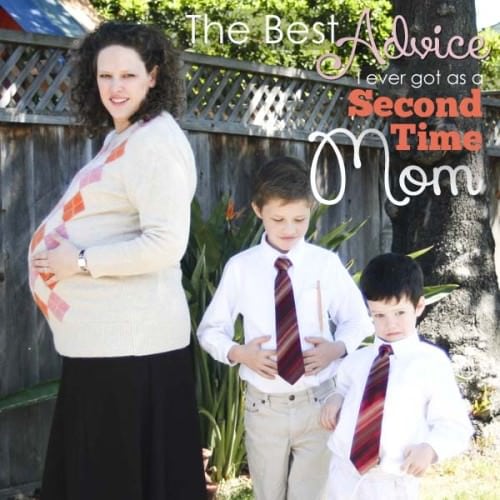 Be sure to sign up for my newsletter, and check out all my delivery prep posts: