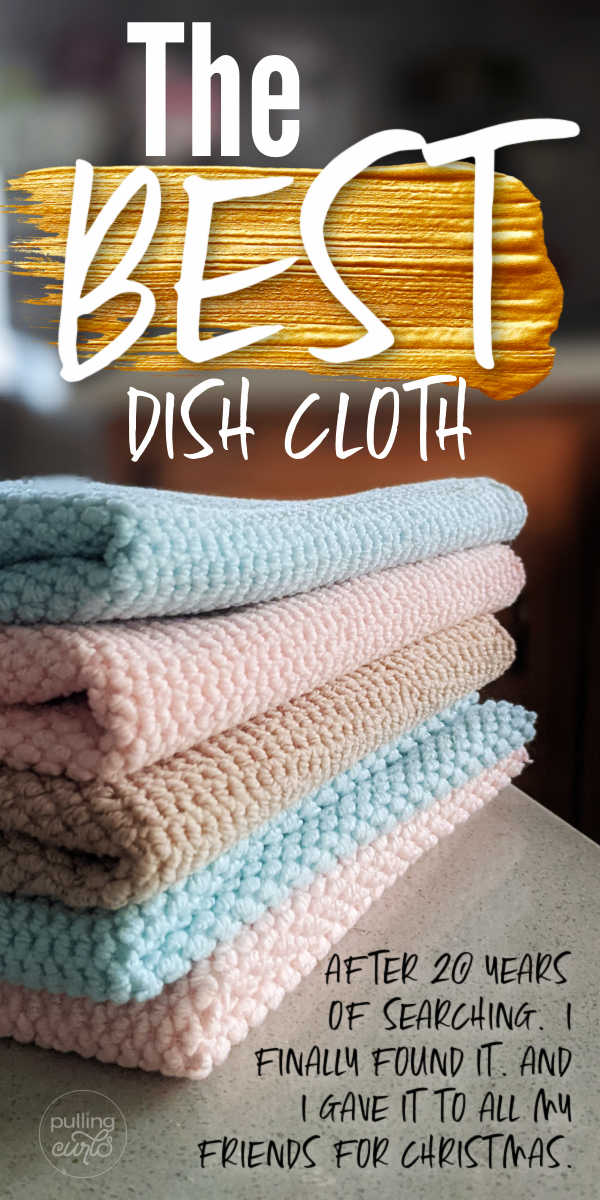 Using the right dish cloth makes doing dishes, wiping counters, and cleaning up spills so much easier, but what is the best kind and where can I get it?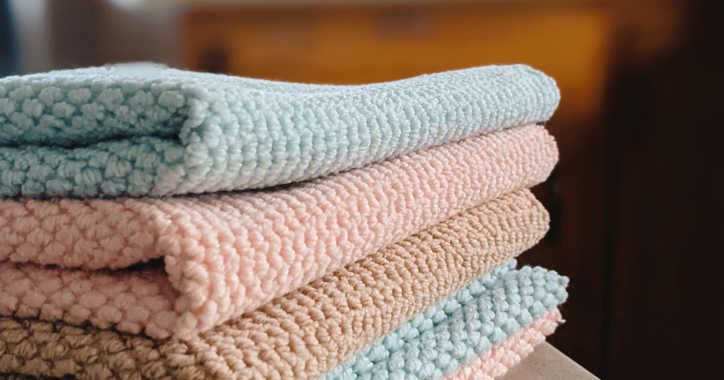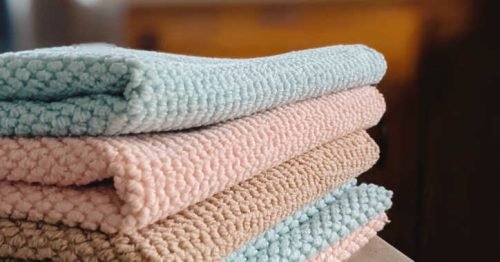 If you're looking to get organized, join my FREE 5-word Organization Challenge. Just five little words can really make a difference as you make your house more liveable. 🙂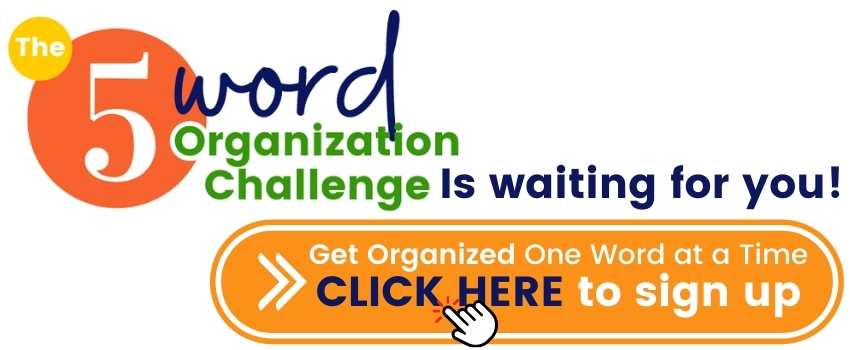 I have searched high and low for a great dish rag. I even took note of what people used in their own home that I liked.
For a long time I used the Ikea burp cloths I had bought my now 11-year-old but as you can imagine they were getting a bit threadbare, and weren't holding up like they used to.
We were getting set to get new counters (we previous had almond Formica countertops which is a post for itself) — and I knew I wanted new dish cloths to get started on the right foot.
So, I started looking at Amazon. I had previously looked at stores and found mostly terry cloth, or thick microfiber which I knew I wouldn't love. Here are the things I wanted in a dish cloth:
Easy to wring-out (my kids aren't great at this, and if I'm being honest — when I'm in a hurry I'm not great at it either).
Washed well, odors and stains wouldn't stick around, and it handled washing well (didn't fall apart after just a few washings)
Cheap — I didn't want to spend a ton on them
Not too large. Larger dish cloths seemed even harder to wring out plus they take up room in a drawer that we just don't need. A smaller one would suffice (but not TOO small)
Obviously, I'm picky — and I love to be organized and have system that work (that I talk ALL about in here).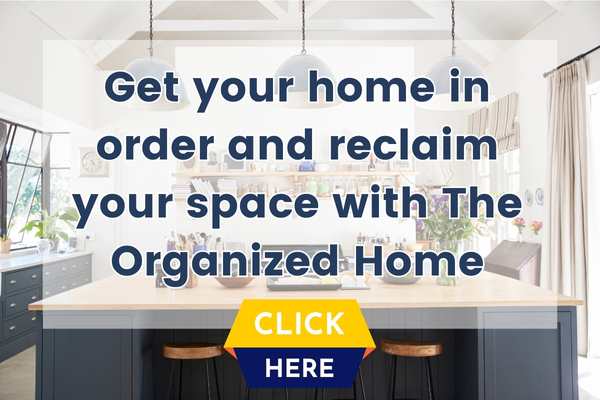 On Amazon, I again saw a lot of terrycloth dishtowels. Stuff I knew would be similar to what I had. I wanted something different.
I saw some promise in this type of towel. But I also saw that it probably wouldn't last a real long time. I actually found some similar at Trader Joe's and I'm just waiting to remember to try them someday.
Ultimately I went with this set (if those are out of stock check-out these) And guys — I've bought ne counters, a new dishwasher, a new microwave and a tile backsplash for our kitchen at this point. And while the new dishwasher is one of the loves of my life — these new dishtowels may well be my favorite thing in the kitchen.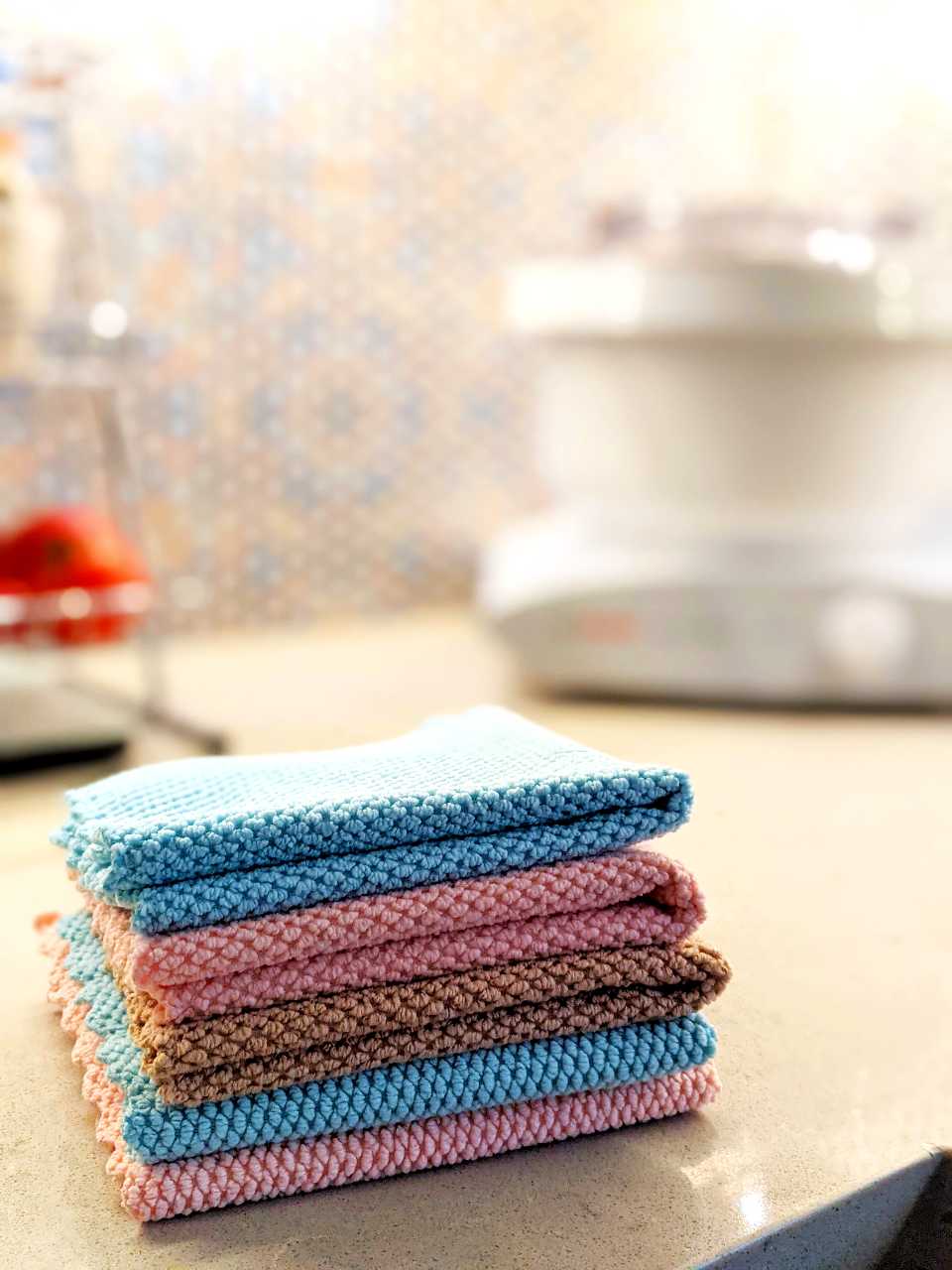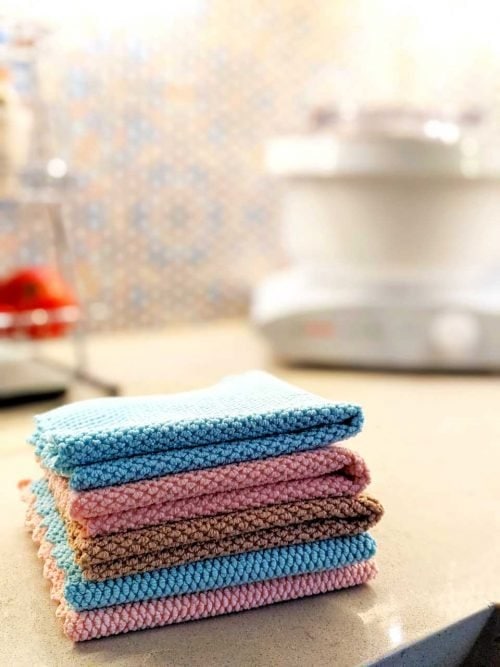 I actually got them for my friends for Christmas and had so many calls of people asking where I got it and how they could get more.
Here's what I love about this dish cloth:
It wrings out SO easily! Seriously, no more dragging water across the tables or counter. SO nice
It scrubs stuff SO well. That weave with the little pockets, plus being microfiber helps a LOT
Cons of this dishcloth:
It does get smelly, probably after around 4 days. And mostly likely because my kids never rinse it out, but I'll take it. It washes clean from any smells and holds up well to washing.
It is microfiber, which I don't love on my hands. I like this one better than a lot of my microfiber cloths, but that issue is still there if it's something that bothers you.
Ultimately, how EASILY it clean stuff and wring out is a HUGE win for us. Both my husband and myself are both really happy with them. At just over a dollar/towel (although I got them under $1 for Christmas it is a great price).
So, what's your favorite dish towel? Tell me in the comments!
And, if you're looking to get your house ORGANIZED come join me in The Organized Home — the simple way to organize your house!