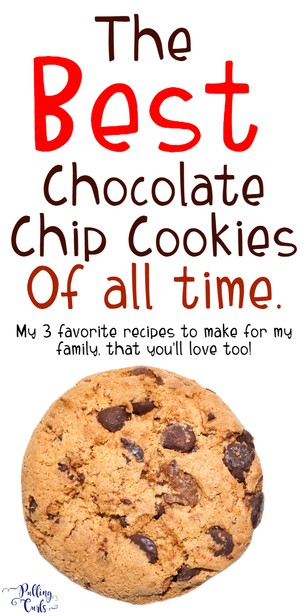 Today, I want to share my 3 favorite cookie recipes! These are everyday cookies that people can easily make at home (with their kids) that our family loves!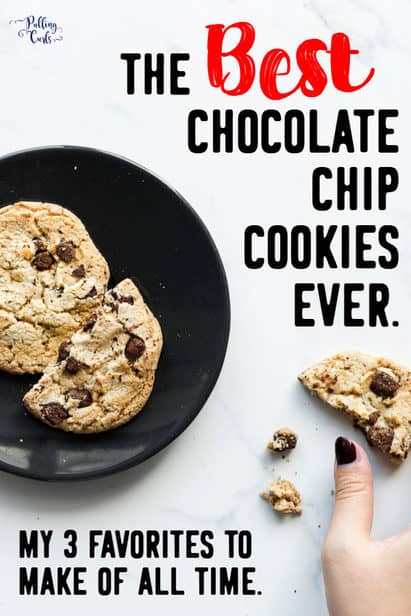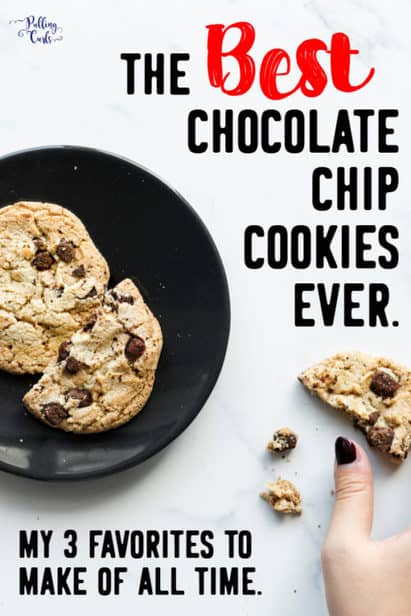 But, first a few tips on making cookies.
I always use my Bosch Mixer when I make cookies.
That's because I like to make a TON when I do, and the Bosch handles it WAY better than by hand, a hand mixer or even my Kitchenaid (I have a comparison post where I compare the Bosch, the Nutrimill Artiste vs the Bosch mixer).
I use my stand mixer to the fullest so that I'm REALLY creaming the butter and the sugar! It makes for MUCH tastier cookies! Just be sure to soften the butter before you use a stand mixer (even the Bosch). I have a whole post on how to make the best cookies with your stand mixer!
BUT, without more effort — let's talk about my 3 favorite cookie recipes (and by 3, I mean I couldn't narrow it down, so I picked 4)
Favorite Basic Chocolate Chip Recipe
Ok, drumroll for these — because they. are. amazing!
I found them on Pinterest, and the cornstarch intrigued me.
I've tried like 4,000 different chocolate chip recipes and this one gives such a crisp outside (thank you cornstarch) and a chewy center. It's heaven.
AND, I have Apple a Day to thank for it — they areally are the best ever chewy chocolate chip cookies!
Favorite Oatmeal Chocolate Chip Recipe
I have had this recipe forever. In fact, she'd changed sites and I couldn't find it this morning.
While, this exact recipe isn't like CRAZY amazing — I love a few parts of it:
How easy it is to incorporate whole wheat flour into it. Of course, I use my grain mill to create flour for our family, so I'm always happy to use it (and oatmeal cookies makes that easier!)
Her recommended process of soaking the raisins in vanilla water completely changed my life. Haha, ok — maybe not. But I tend to get hard raisins towards the end and this makes them so plump and juicy. They remind me of when my grandma would give us cookies! Btw, that tip and how to do it is in her "notes" section!
Also, I add chocolate chips to that recipe as well, so that I don't have a revolt by my kids. #trustory
Favorite "other" chocolate chip recipe
Ok, I have two, and I couldn't decide which I liked better.
First off, is this chewy brownie cookie. They are SO moist and chewy. Just like a brownie in cookie form. I've even used beans instead of fat in this one, and they were still AMAZING — and that is saying something!
And second is these King Soopers Cherry Chip recipe. I LOVE cherry chip. I love the cake mix by Betty Crocker, and these cookies were SO yummy — I wanted to horder them. Sadly, in the last few years I haven't been able to find cherry chips at my local stores (believe me, I look) and the price looks a bit insane on Amazon. Does anyone have a source for me?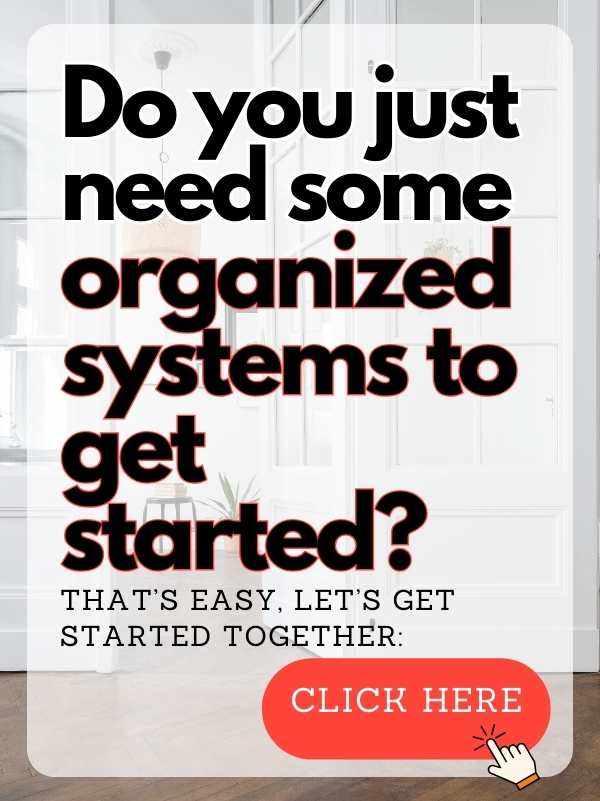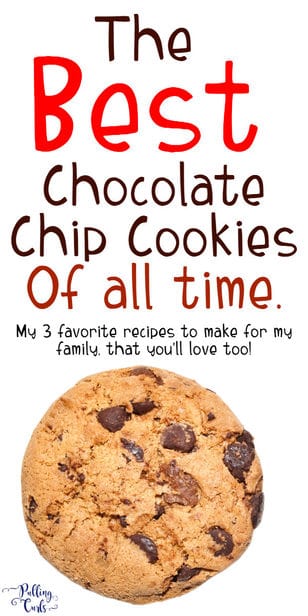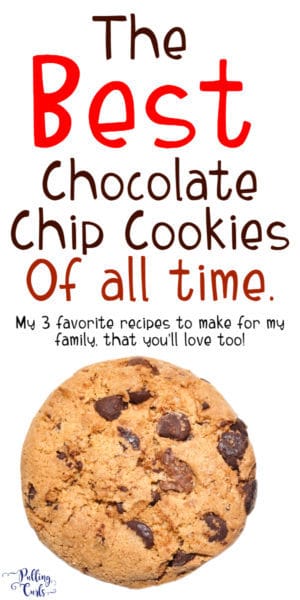 Ok, that includes my favorite three 4 recipes. I hope you like them!
And, just for fun — I asked some of my favorite cooking friends THEIR favorite cookie recipes:
Katie said she loves these Monster Cookies (and they're gluten free!)
Justine says she loves these Lebkuchen Cookies — they're a german gingerbread (sounds amazing!)
Jessa mentioned these Chewy Toffee cookies (yummmm)
Ashlee loves this oatmeal chocolate chip one (and she has a LOT of cookie recipes, so that means a lot)
My friend Kaylynn is a cookie expert, and she loves these Browned Butter Bacon Cookies (I think I need them NOW).
If you liked this post — be SURE to check out my post on tips to using your stand mixer to make cookies, grab my bread recipe below, and check out my other food posts below that!
[pt_view id="261a2c2z4h"]