Converting to a paperless system can have a lot of benefits. The #1 is that you have less paper around your house. Of course, you still need to be organized, and keep some stuff — so how do you balance it all?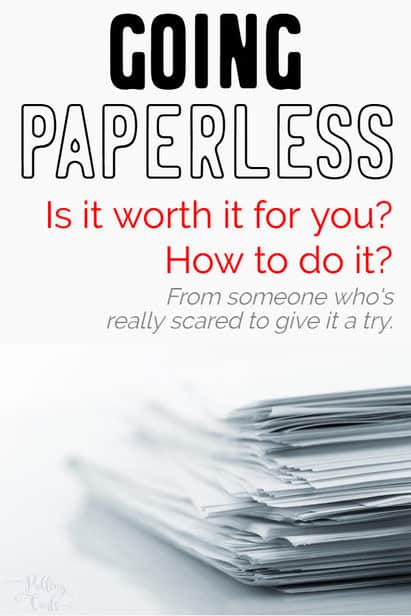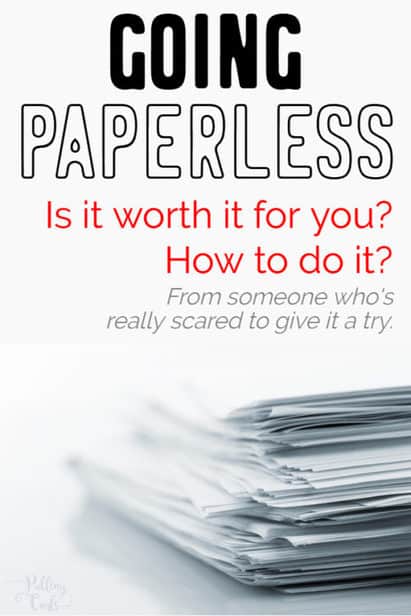 Creating a Paperless System
Sidenote: Having LESS stuff is awesome, but you still have to organize the stuff you have/need.
If you've ever wished you could spend less time cleaning, be a willing hostess at a moment's notice or know EXACTLY where stuff is when you need it. This one changed my life. It could definitely be a game changer for you.
You can even get 10% off with code PC10.
Ok, back to paper. 🙂
Converting to a Paperless Office
Ok, personally, I don't think it is possible to go entirely paperless at this point. Although, last time we signed mortgage documents — it was scanned in, and we just got a CD — so that is a good start. The same could be done for tax documents, receipts, etc.
I still think you want a filing system for easy access to the paper documents you have (unless you want to scan them ALL — which is also possible, and not a horrible job for a teenager to do over the summer).
But, you're still going to have things like passports, birth certificates that need to be in paper (and I have a whole post in setting up a filing system).
Benefits of going paperless
The biggest benefit is less paper. Clearly — BUT if you have a great digital system you would also have these perks:
Easier access, as long as you create files that make it easier to find things)
Access papers from anywhere by using a cloud drive
No more fear of losing those important documents in a fire.
Tools for going paperless?
Hardware tools to go paperless:
A good scanner, that feeds documents easily is important.
Personally, I like a scanner/printer/fax all together (as if I fax anything anymore….):
We have this one, and I love it for a few reasons:
We use a laser printer for most of our printing, so we need easily cleaned print heads — and this one does a great job
It's really compact on my desk
The ink is pretty inexpensive and lasts really well.
BUT, each family will need to consider:
If you want a separate scanner (there are some really small scanners that also do a great job)
The room you have and clearly your budget
Storage tools to go paperless:
Personally, I like a copy on a hard drive, as well as updating it to a cloud as well.
Storage Space for a Paperless System
So, I have a 2 TB external hard drive that automatically updates with anything that's on my computer.
I also pay extra for google drive space. That is easily accessible from anywhere and it is well worth what I pay for.
I ALSO automatically back up all my images (for free) using Amazon Prime — which saves a lot of my space on Google Drive. I only use Amazon Prime for images of people, vs documents.
I ALSO use a program called idrive — mostly because my entire business is stored on servers, so I just want to be REALLY sure I'm making good backups of what's on my system. I signed up for that a while ago. #e-anal 🙂
There are plenty of other storage programs out there. I would suggest researching what is available now. And honestly, I think the google drive thing is plenty (I just like how i-drive automatically backs everything up every night on all my machines).
A lot of people really like EverNote for documents, but I haven't had a lot of luck with Evernote in general, and ended-up liking Google Keep much better.
I especially like Google Keep for any info I need quickly on both my desktop, laptop and tablet!
Tips for E-filing Documents:
You need a GREAT filing system. Just like you would in a filing cabinet.
For me, it looks like this:
Folders for each child
Folder for the house
Folder for tax documents
Folders for work documents
But, you'll need to figure out what it looks like for you.
DO NOT do something just because I mentioned it. I would literally sit down and write it out before I set it up. Try to make sure all the documents you have fit into the framework.
By setting it up correctly the first time, you'll make everything easier to find later on!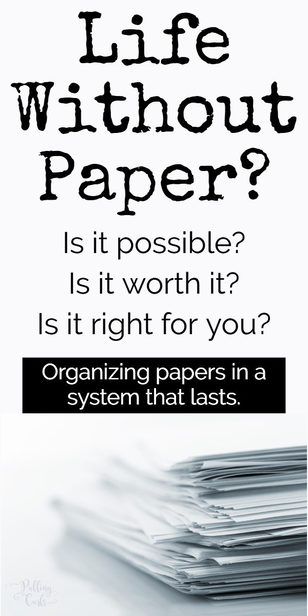 Ok, now that we've talked about what to HAVE, let's talk about what you can put online besides documents.
Paperless To Do List
While I still use my planner for a lot of things (and I think you'll have to find your own balance of paper vs paperless) I still keep a household to do list on Tick-Tick. I absolutely love it. It is so easy to schedule repeating tasks. It's good stuff. I have a whole post on what I use Tick-Tick for.
Pay Bills Online to go Paperless
I am a HUGE fan of online bill pay. It seems like most banks in the US have that standard anymore.
If you're still paying bills using a checkbook and a stamp, I would 100% recommend checking into how to do it at your bank.
I know a lot of people go site to site to pay them — but I love paying them all at once on my bank.
Get Bills & Statements Online to go Paperless
NOW, I haven't gotten into paperless statements. I still get paper bills, as my system requires seeing the paper so I can review and file it. BUT, I am hoping in 2020 to take the leap and just pay them online.
I'd love any tips you guys have for making that work!
**I do not auto-pay bills. I've had issues with that in the past, and unless it is required or saves us a lot of money (as it did in the case of our auto-insurance), I would prefer to pay the bill myself.
I have seen problems when your credit card didn't work, or you canceled the service, but they still take your money (and take months to give it back) — so I prefer to keep some control!
I pay my bills on Saturday mornings, so I'd probably just keep a folder in my Gmail where the bills go, and then pay them all on Saturdays. I HATE filing all the paper, so I really need to get into this system (I may be talking myself into it)….
Update: I decided to try out auto-pay. I have missed a few bills in the past because kids lost them, etc….
I'd love to know if YOU guys use auto-pay and if you like it, or you think it's better to have more control?
Paperless Calender
Like I said, I'm a lover of my paper planner, but I only vaguely use that as a calendar (you can learn more about how I use my paper planner).
Use E-Books
One of my BIGGEST triumphs is using ebooks more. We use a program called Scribd — it's a great alternative to Audible (which is advertised EVERYWHERE, and SO EXPENSIVE!!!). Learn why I love Scribd as a mom. Plus, I can get you a 60-day free trial to find-out if the books you want to read are on there!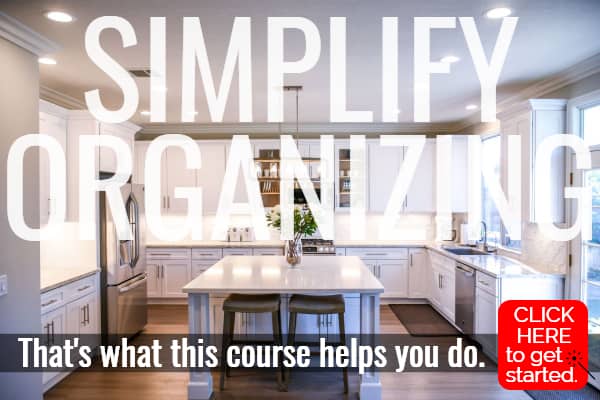 Either way, buying movies online (vs keeping the DVD case at our house), using ebooks — all of that saves a TON of room. Even if it's not paper, I LOVE IT!!!! 🙂
Digital Scrapbooking
I used to be a HUUUGE scrapbooker (like, I was published in scrapbooking magazines), and while I LOVE those scrapbooks — I will be the first to say that paper scrapbooks, made by your mom are AMAZING. I love all the texture and love that went into them!
BUT, I also love other books I have created on MixBooks, and honestly — I love scrolling through pictures on Amazon (when you upload to them, it makes it easy to see your photos on the cloud). I will say that digital scrapbooks take up SO much less room, and are still fun to look at.
So, do what works for you (and I still do paper scrapbooks — just with less photos than I used to do).
BONUS TIP:
Filter to paper before it's put down
The less paper that you feel like you have to do something with, the better. By having LESS paper to deal with — you will have a HUGE win.
For me, that looks like:
Not putting the mail down until I filter through it and toss anything we don't want/need
Trying to put everything in the right place, the first time I put it down
Lessening the amount of mail when possible (which is pretty impossible, but I try)
If you liked this post, be sure to join my 5-word challenge — and check out my other organization posts below that!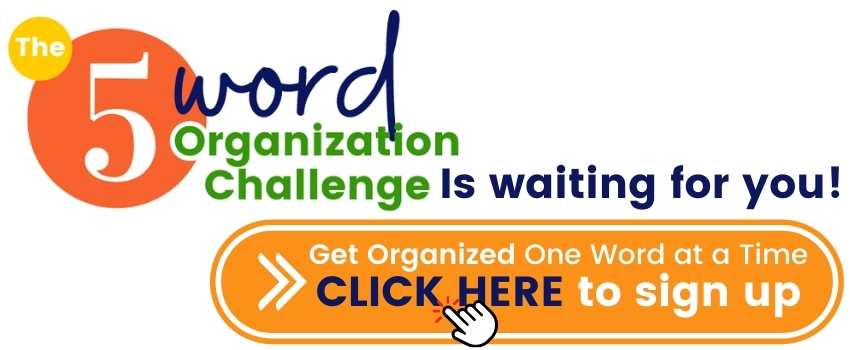 [pt_view id="e6c66f5341″]