Having a girl, aged 8-12 leaves you in an odd spot. These subscription boxes for girls, or even tween girls will be a great gift, and can be done all online.  Great things for girls who want to feel a little older, but aren't teens yet.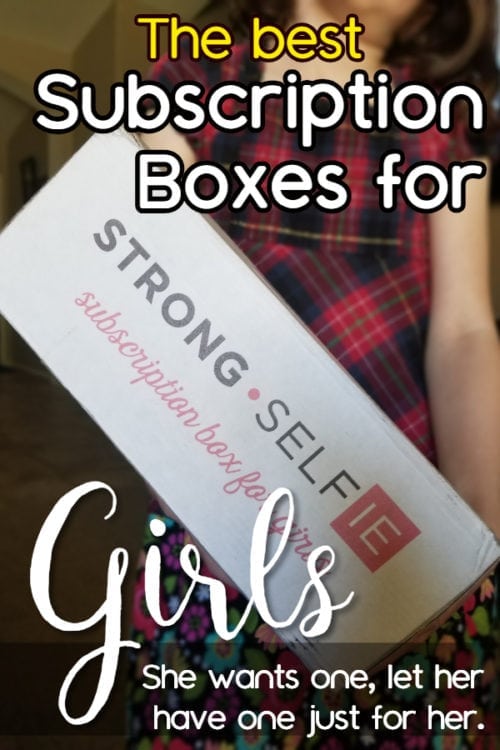 This is part of my Gift Ideas for Families Series << that post has TONS of gift ideas for everyone on your list!
Subscription boxes are all the rage — right?
There's Stich Fix for clothes.
Epsy for makeup
PopSugar for all the stuff…
Oh, and Dollar Maxi Pad club for…. well, you know. 😉
And your daughter watches you.  She sees them all and wonders when it will be her turn.
Wouldn't it be fun to give her own thing for once?  Today I'm going to share some awesome subscriptions for girls — mostly ages 8-12, but some extend later/earlier (and it certainly depends on what your daughter is interested in).
Btw, looking for something for someone a bit younger — I also have the best gifts for toddler girls.
Girls clothing & beauty subscription boxes
The main thing I didn't want, was my 9 year old looking like she was 15, or worse.  I didn't want makeup or too much skincare (although a bit more attention to personal hygiene wouldn't be too bad).
I also wanted her to get that "feeling" — the one you get when something has surprises in it.  It's just fun (and she's certainly seen me open my own fair share of subscription boxes).
I would recommend this for a "girly" girl — where it's about clothes, and looking cute.  If things like that don't interest your daughter at all, I'd steer clear of this one.
Related post:  Modest tween clothes with stitch fix kids
Selfie Strong Girls Subscription Box
Guys — I feel like THIS box combines ALL the cool things.  Kind of like a girl-empowering, pop-sugar box.
Check out her open box of a Strong Self(ie) box:
Fall 2018 Strong Self(ie) box:
This was my favorite box of ALL of them!
I think this one had a huge value and I liked EVERY item i nthe box and thought they were all super useable for her.
Included:
Inspirational Pencils
Holographic pencil case
I'm Enough Morse Code Bracelet (LOVED this)
Insulated Thermos (we NEEDED one of these, and this looks so well made)
Chapstick
Boom Chicka Pop (may well one of her favorite snacks of lal time)
Macaroon earbuds (awesome for a girl who tangles her earbuds frequently)
T-shirt
Kindness cards & Stickers
Remember you can get 20% off with code CURLS20.  A super deal.
Summer Strong Self(ie) box:
In the box she got:
A towel/blanket (it's super light weight, great for a summer nap or laying on by the pool)
Fooze balls
Heart necklace
Hat that says "just do you" (wish Donald Trump would wear that hat
Scratch-off map
Membership site about girl's empowerment for 3 months.
Spring Strong Self(ie)box:
In P's box she got:
Face wash (again, trying for some hygeine but not overtly pushing "beauty")
A cute headband (perfect for all her tiny brains)
Gummy bears (made with decent ingredients)
A planner (her FAVORITE)
A cute jacket.
Check it out for yourself right here.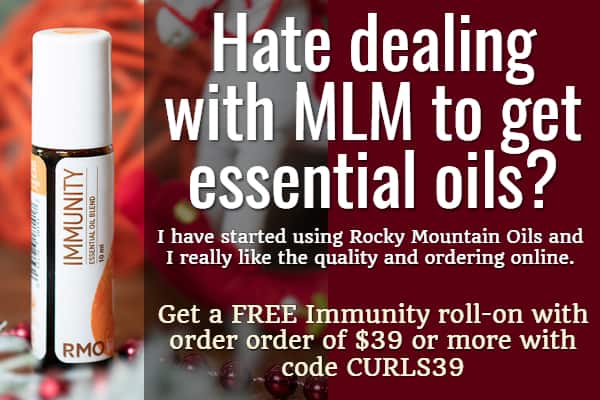 AND — I have a Selfie Strong coupon code to give you 20% off your first box use code CURLS20 at checkout!
Strong Self(ie) did send me a box as an affiliate, but I wasn't required to post or paid for my review.
What I liked most is that it's targeted to SMALL girls.  No makeup, no crazy adult-like outfits  Little girl stuff, just perfect for her.  Also, it's sent quarterly, so she has plenty of time to get excited!
Gifts Craft Subscription Boxes
Tinker Crate Subscription Box for Girls
Got a little girl who loves Stem — Tinker Create combines their crafty nature with a fun subscription box.
If your little one loves stem — Tinker Crate is certainly worth looking at!
PipSticks Sticker Subscription for Girls
Guys — we've been using this for SO long (I think they sent me a free one a few years ago).  It's AWESOME.
All character-free-imagination-filled stickers that your little girl will love.
SO many things you can do with this one.  Check out PipSticks out for sure.
If you liked this post, be sure to check out my practical parenting series — and check out my other parenting posts below that!