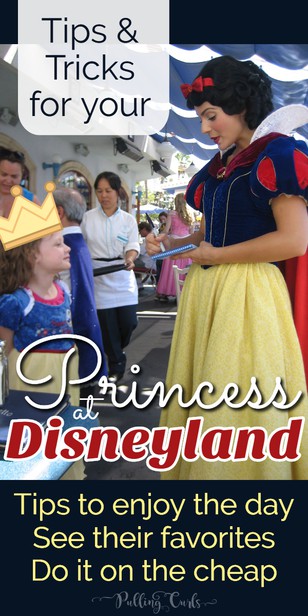 Disneyland for your Princess — Buying a Disneyland Princess dress can give your daughter the experience of being a princess for a day at Disneyland. Being a Disneyland Princess is more fun than you might think, and can even be done on the cheap.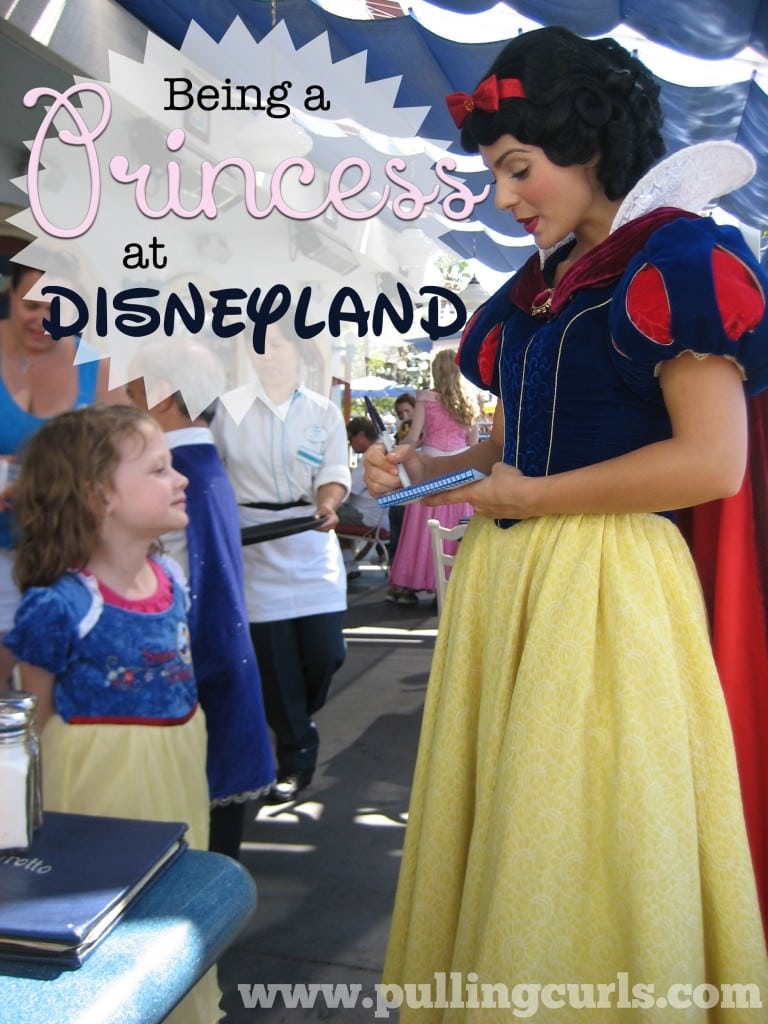 I spent many years as the mom of boys. Girls scared me, what with their ribbons, bows, and endless amounts of pink. But, that isn't to say that I didn't lust over the girl's isle with its many clothes in cute patterns and colors (and VAST quantities). I went to Disneyland, and dutifully sat through Jedi training, or waited for Buzz Lightyear. All the while seeing little princesses walk by me on their way to the ball.
We went to Disneyland once when princess P was about 1. We saw Tinkerbell but it ended there.
But this time it was different. Princess pandemonium, if you will. The anticipation of her royal friends could be tasted in the way she walked. Here's my 7 royal tips for being a princess at Disneyland:
7 Tips to the Disneyland Princess Experience
DO it. If you have a little girl small enough to adore princesses, take the time to see them, and let them glory in how amazing they are. The princesses are so sweet to them, and they ask them questions and tell them to be smart and strong. They will also ask them if they have dwarf friends or if they have a talent like tinkerbell. It's magical, and this age only happens once!
Disneyland Princess Dress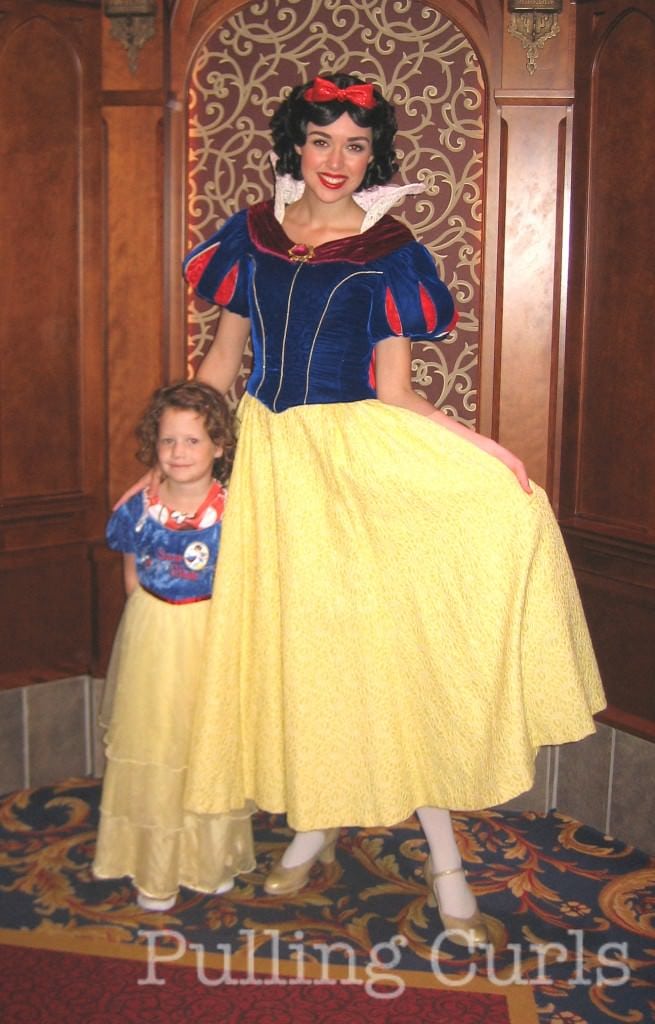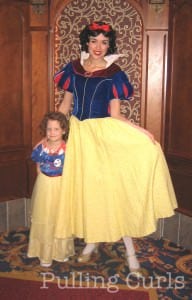 If your little one likes to dress up as a Princessess, find a cheap dress to take with you, that will stuff well into a backpack. We found one at Goodwill for about 4 bucks. It wasn't as fancy as the ones they sell at Disneyland, but it was made of regular fabrics and she was just thrilled with it. It also got sat on and trashed quite a bit. We're working on being lady-like around here. 🙂 It is SO funny to see all the workers call her Snow White, and visiting snow white in her dress was too darn adorable for words. They're trained to adore their princesses and believe ME, Princess P noticed. However, she still didn't want that hot dress on all the time, so I'm glad we were easily able to stow it.
Buyint it at Goodwill saved our Disneyland budget.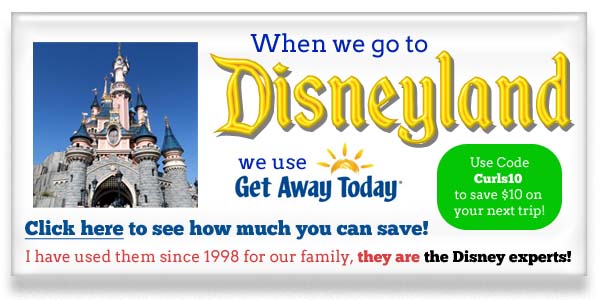 Princess for a Day at Disneyland
Build the anticipation. Watch all the princess movies before, read the princess books. KNOW them, it makes it that much more exciting when you see them in person. We also shopped for an autograph book (we bought it on Amazon for cheap before we went) and talked about what it would be like to see them together. The autograph book is good, because it gives the kids something to say/do when they are alltogether star struck.
Disneyland Princess Lunch
If it's in your budget, take in a character meal. I won't lie, the character meal was mostly for me. I was so excited to watch her and just glory in our princess-ness. Plus, her best friends were going to come with us. It WAS magical, but the reality is that it woudl have been magical to take a couple runs at the Fantasy Faire in the park. That lunch was expensive and quite possibly not worth it. Now I know. If it's not in your budget, never fear. BTW, Ariel's Grotto is currently gone (I'm hoping they'll fix up a Princess Character meal soon) — but my friend Katie has a great post on character dining.
**The Disneyland princess lunch isn't currently happening, stay tuned for more info.**
Find your favorite princess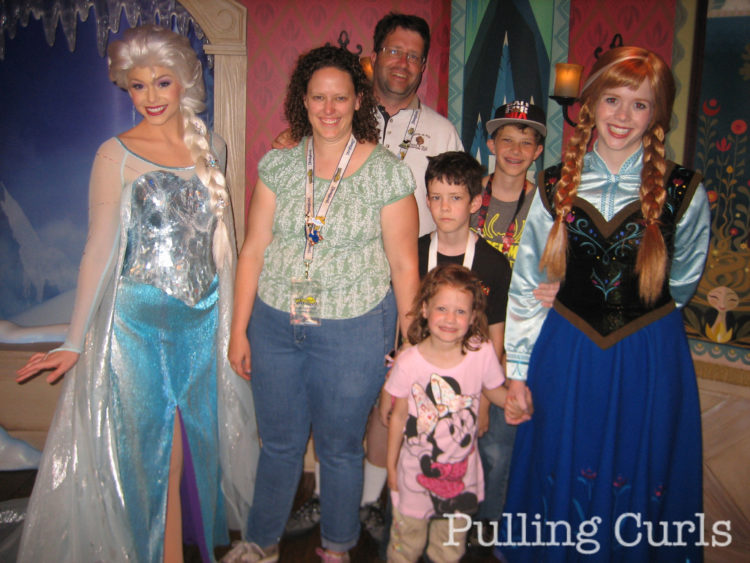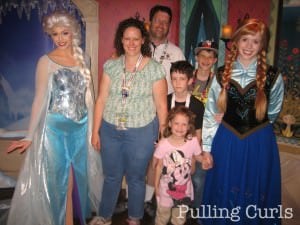 When we were there, Ana and Elsa were all the craze, but you can ask at the front desk where/when to find your favorite. Seeing Ana and elsa is still one of my most favorite memories of parenthood. Probably more than hers, just to hear her interact with them — it was just too sweet.
The Disneyland Princesses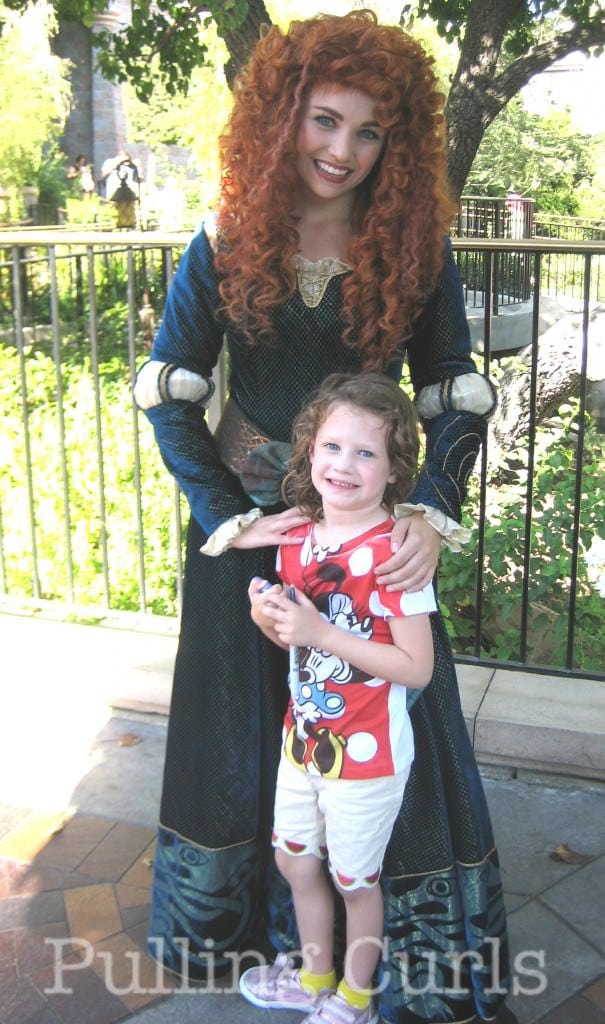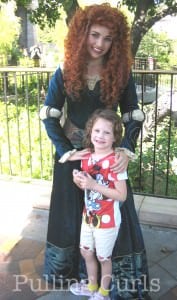 The princess fantasy fair has one particular princess, and then rotating "surprise" princesses. In Disneyland it's to the left as you walk up to the castle. We were lucky to also see Merida outside as well. The "surprise" princesses were the basic ones (that we also saw at Ariel's Grotto. They do spend time with your child, you get to take a picture and they ask them questions.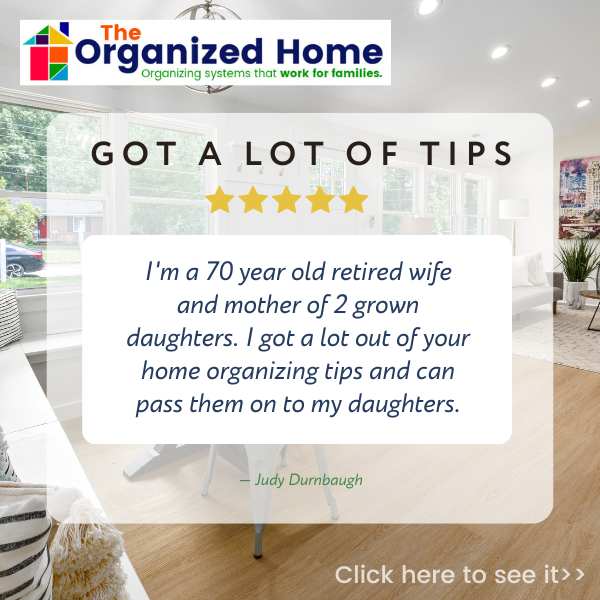 Disneyland Princess Makeover
Your little princess can get their hair/makeup/nails done at the Bibbidi-Bobbidi-Boo salon for a LOT of money. I have no idea how much, and to ME it seemed like a waste of money, but it's an option. It's cheaper than that character meal! 🙂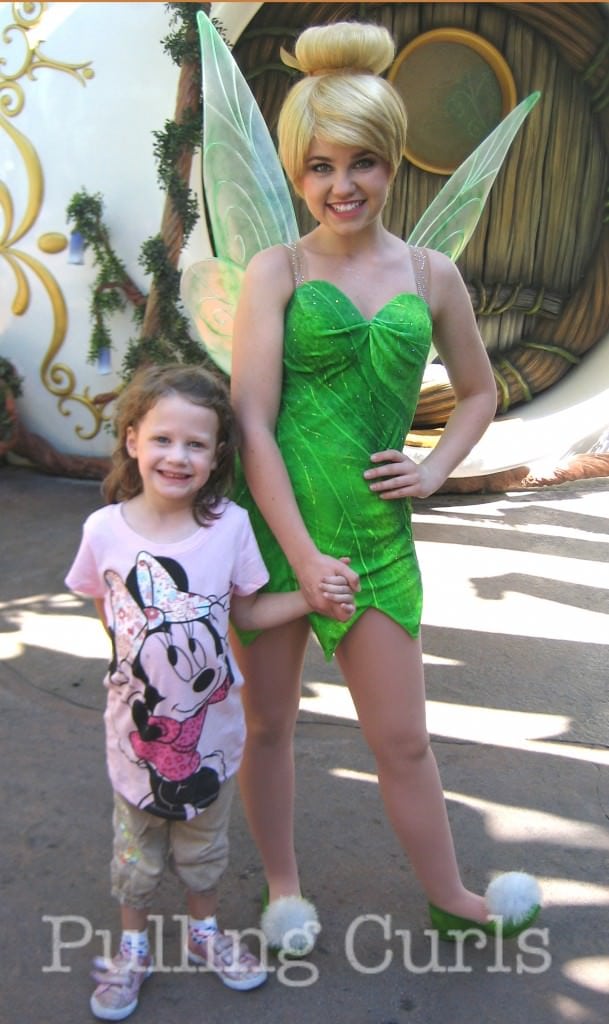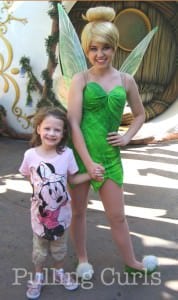 However you decide to spend your time and money at Disneyland with your princess, I think it's important to not downplay how amazing our imaginations are. It really can be the happiest place in the eyes of your child, especially with a little preparation on your end. Revel in it. Those same eyes will be too cool for it in a few years.
Be sure to check out my post about saving at Disneyland!
If you're looking for Disneyland tips — be sure to check out this page!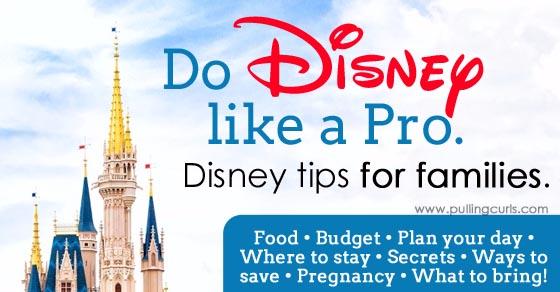 Do you have other tips for the princess in your life? I must admit if I had to choose a character to be I'd be a villan (probably the evil queen). Who would you be?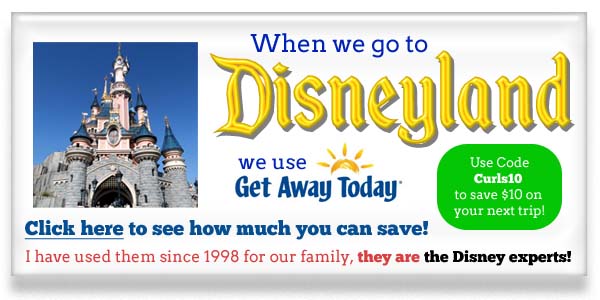 If you're considering a Disneyland trip — try out Getaway today (affiliate link)! You can save $10 by using the coupon code CURLS15.


If you liked this post, be sure to grab my Disneyland Day Planner, and check out my other Disneyland posts below that.
[pt_view id="d498c1b099″]
This post was originally written in 2014, but has been updated.