Guys! I LOVE my Dia & Co shipments. This one hit the nail TOTALLY on the head. Kept every item, I love every item and I think they totally "get" me. Dia & Co is a plus size clothing subscription company that is rockin' the plus size world!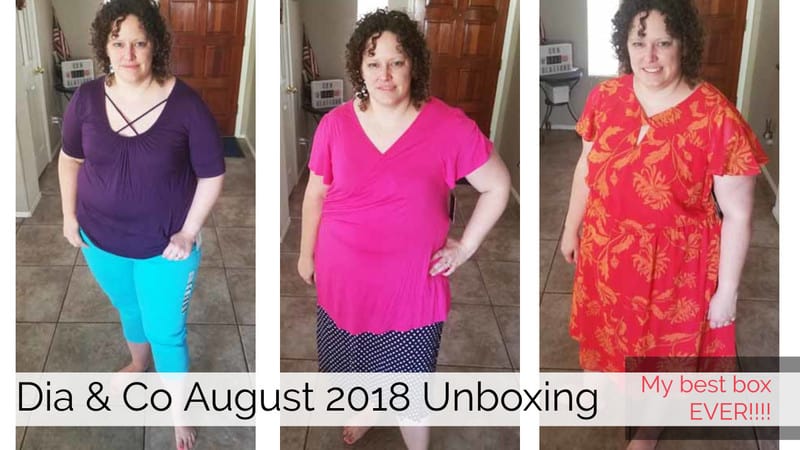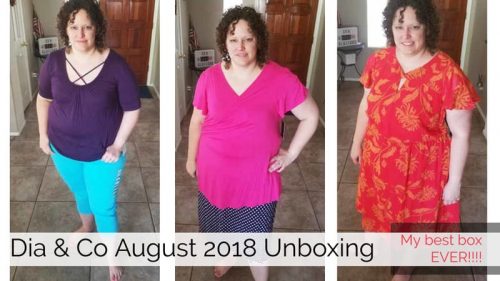 Dia & Co August 2018 Review
Dia is probably my favorite clothing subscription box. I have yet to find the right stylist with Stitch Fix but Dia is starting to just hit a home run on EACH box.
And I am LOVING IT!
You can see all of my Dia Reviews << That link has all of my other boxes, and I another post that reviews the Cost of Dia & co that could be helpful as well.
I also have another whole post all about plus size clothing subscriptions (that one gives some hints on filling out your forms and making the effor to get what you want).
Dia has a styling fee that is applied to any item you purchase.
And frankly, guys — after trying a few of these boxes, I felt Dia listened the very most. I've been so happy with what they sent. I have a whole post on the Cost of Dia & Co if you are concerned about pricing.
>> Try DIA & Co! <<
Dia & Co Unboxing
I also got a Dia Active box recently, it was pretty great too!
What I thought about the specific outfits: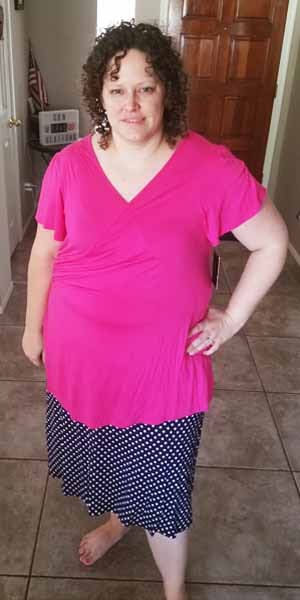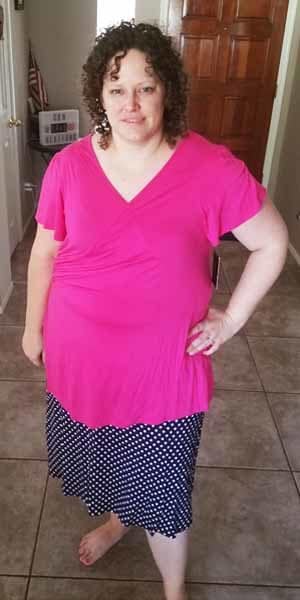 Ryan Whythe Anaya short flutter Sleeve $49 ($36.75)
LOVe, LOVE, LOVE the color. I normally have a HUGE issue with these types of cross body top (you can see it better on the video, I think) — but this one works well. Maybe it's a little long but I really like it. I think I can feel a bit more dressed up, but still feel very comfortable.
Molly & Isadora Adriatic Knee Length Skirt $42 ($31.50)
I. died.
This is SO perfect.
It's SUPER light, it's JUST the right colors, it goes PAST my knee — so I know I'm not going to moon anyone getting out of the car. I just can't talk about it anymore — it's jut SO perfect. BOOM — THEY. GET. ME!!!!!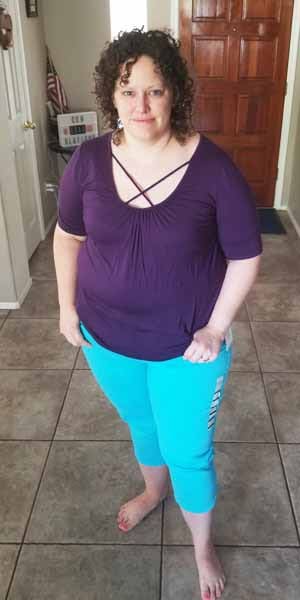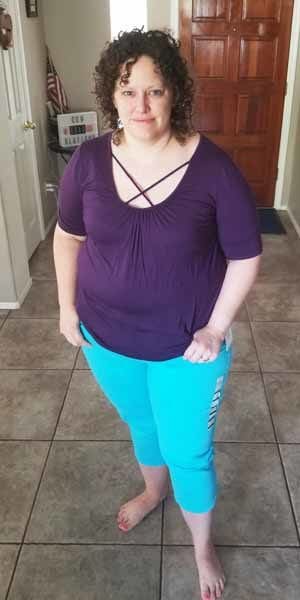 Purple Karlie Lattice Tee $45 ($33.75)
This was probably my least-favorite. I LOVE the color. I'm "meh" about the "lattice" on the top and I'm a little concerned it goes a bit low in the front. The feel is really nice, I think it will wear well. Just those two cocerns.
Rafaella Fountain Capri $65 ($48.75)
Oh my gosh guys — SPOT on for sizing (it even has that elasticized waistband so there's NO gapping). I am in LOVE with the color and I absolutely adore these. The end.
Plus, I've gotten pants similar from Stitch Fix and they are always closer to $100 — so a decent deal!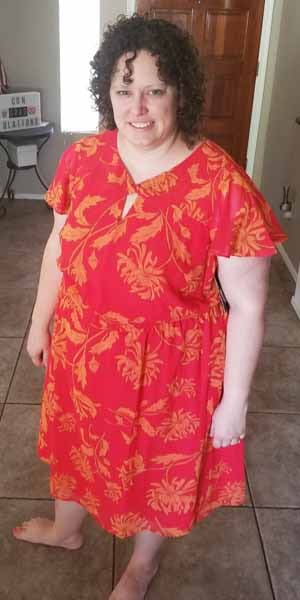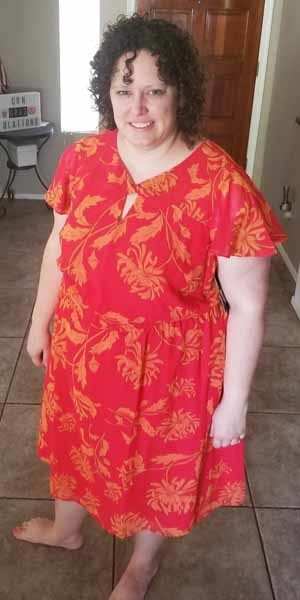 Ryan Wythe Bridgeport short flutter sleeve twist neck fit & flare dress $59 ($44.25)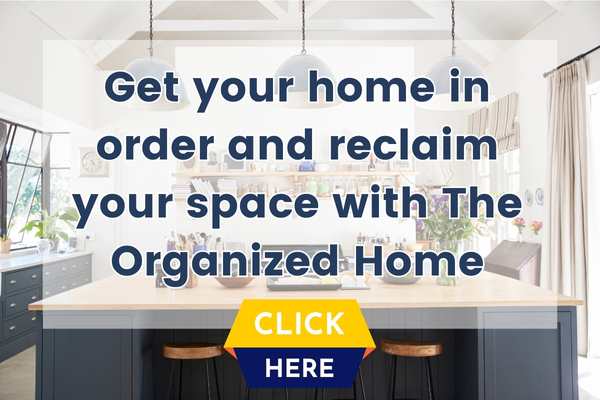 Ok, normally I would have just passed on this one, but becuase it's in my box — of course, I try it on.
I think that's why fashion subscriptions are AWESOME — you're trying on things you wouldn't normally.
ANYWAY.
I ike it a lot. The color is GREAT, I like the orange in it. It's WAY different than my other things. I'm a BIT worried the under-dress is going to ride-up while I'm sitting down if I wear it to church, but otherwise I really like it. I'm excited to give a whirl.
>> Let Dia & Co "get" you today! <<
Dia & Co Cost:
Box total: $260
Box total if I keep the whole box (you get 25% of the box if you keep everything): $195
Now, $195 might be more than I'd USUALLY spend on 5 pieces of clothing — but I LOVE all the items.
They fit my modesty issues
They are the right sizes
It took me out of my box to try some new things
the quality is great and I'm really happy
Oh, and the navy skirt. #spiritanimal
Anywho — that's why I love Dia & Co! if you like this post — sign up to see my next fashion box and check out my other boxes below.