People, I have a blog whose title reflects my hair, and that's all. I've mulled over my blog title quite a bit, considered changing it — but my hair really is my most memorable thing about me. So, why not try to grow it long and luscious, right? I was approached by HairFinity to do a sponsored post. I had always wondered if these fancy hair vitamins would do anything for me.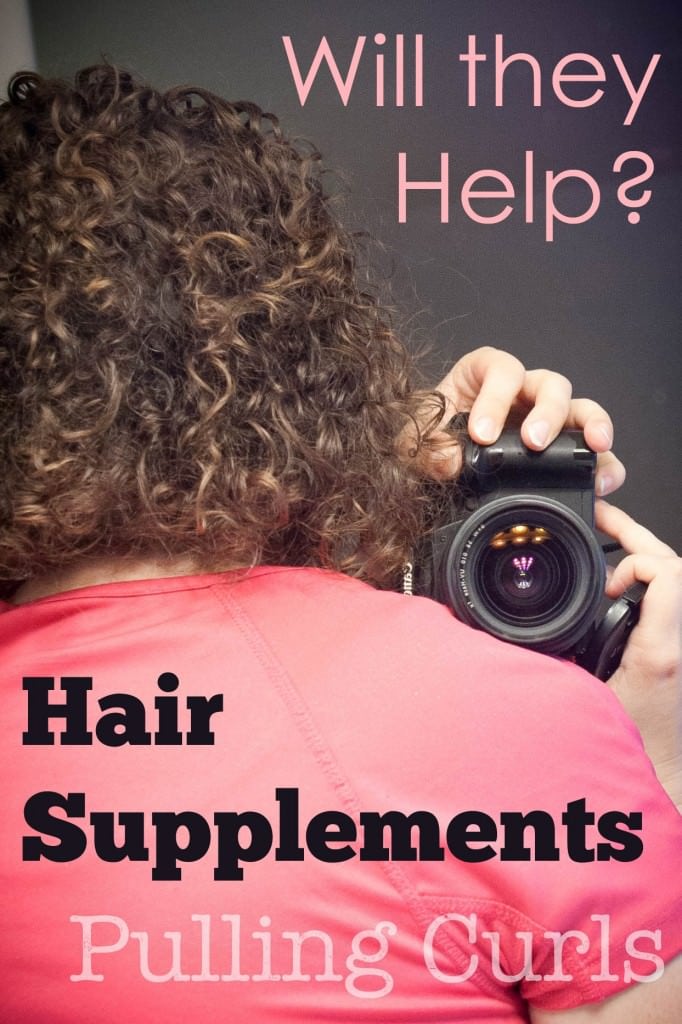 *This is a sponsored post by
Hairfinity Hair Vitamins
. In addition to recieving the product to try, I was also compensated for writing the review. However, all opinions are all mine. Feel free to click over to my disclosure
here
.
My hair grows to just about the bra strap line, and then it stops. I have heard we are genetically predisposed to hair of a certain length and it will just fall out once it reaches that length. Is there anything I can do to change that?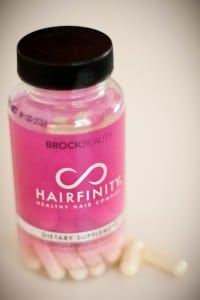 Enter Hairfinity. Infinite hair. And while I can't imagine my hair much longer than it is — I'd like to see what it can do.
From Hairfinity: "Hairfinity Hair Vitamins is a natural vitamin complex that restores those missing nutrients to encourage hair growth and make hair shinier, thicker and longer."
Let's do this!
Related Post: Apple Cider Vinegar for Itchy Scalp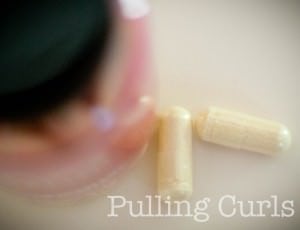 First off, it is a moderately-sized capsule that you must take two of daily. No nasty taste or anything, I found them to be easy peasy.
And then your body do the work.
These vitamins seem to be full of A, C, B's and Folic Acid and Biotin as well as Pantathenic Acid.
So, the moment you're waiting for… what did it DO for me?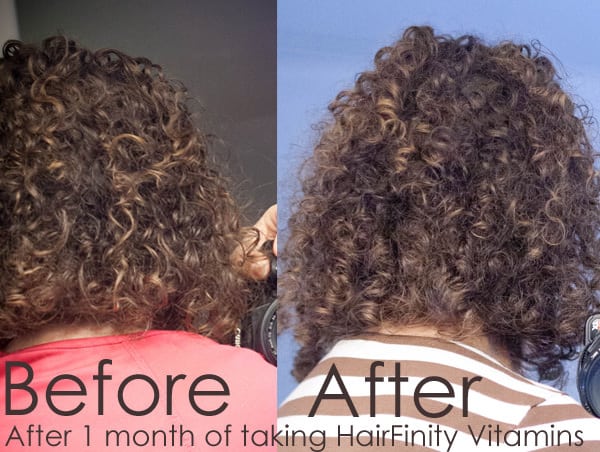 Ok, I know what you're saying — Hilary, your hair is just as frizzy and the same length. True. The before and after photo are pretty similar for me…
And yes, my hair is really frizzy, thanks for pointing that out.
Thoughts:
1. I lost less hair when I combed through in the shower. That is the only time I comb through, and I get a LOT of hair out (because any hairs that are lost are just caught in curls, instead of shedding like a normal human). I did get less while taking the vitamins.
2. If you look closely, my hair is a bit longer, and I AM getting it below my bra strap when I pull it (seriously, I have a lot of BOING). so, that's a change.
Verdict:
I think they work. Is my hair glossy and down to my buns?… no. But it did make a change that literally could NOT happen otherwise. My hair won't go longer than my brastrap without these supplements (and believe me, I've tried). Check out more before/after pictures on their website.
Have you used hair supplements. While I was doing this I was surprised at how many friends use them! What do YOU think? Has anyone tried Hairfinity in particular that would like to comment?
.