This post was originally written in 2016, but is just as true today.
I hate you mom!
Those four little words spark quite a lot of venom in a mom's heart.
I mean, after all, you brought them into the world, you have fed and clothed them since day one. All they should have is love and gratitude in their hearts, right?
The thing is, there are times I'm not so fond of my kids either. I would daresay that hate may have crept into my heart with my 15 year old lately. Sometimes I feel like I'm giving a full court defense as to why he needs to put his phone away (the horror).
---
If you're looking to get your house & life onto more of a routine — I LOVE this. Everything from chores to dinnertime, mornings to afternoons. There's less hate if everyone knows what to expect.
She even guarantees it. Get 10% off with code PC10.
---
My kids have gotten mad at me and may have spouted these four words since they were quite young. I'm the mom who has stood firm for hard things since they were small. I've had to go to work when they wished I would stay home. I've had to take away things that they weren't being appropriate with them. I'm not the funnest person to be your mom, sometimes.
And then, they often get tired, hungry, cold, hot, sad, feisty or mad. Because they are humans who wish the world bowed to their wishes at every turn.
And those things sometimes irk them to the point that they scream " I HATE YOU MOM!" and run away.
And that, my friends, is fine. Because it is likely at that moment I'm not so fond of them either.
Yes, I do wish they'd say "Mom, I'm just not loving you right now, I'd like some time to myself."
Or, "Mom, I'm just really hot right now, I think I'll get a cool glass of water and go take a time out."
But frankly, I might as well be looking for the blue fairy if I'm hoping they'll say stuff like like that.
I know, as well as you do, that sometimes screaming "I HATE YOU" just gets out those emotions in a way that just feels good.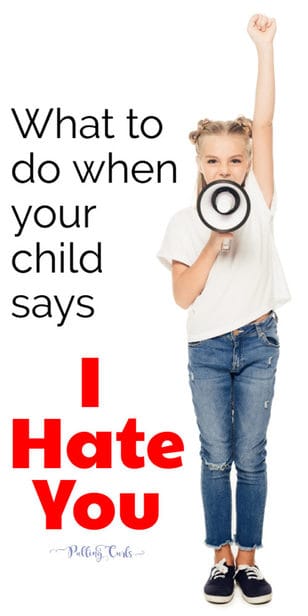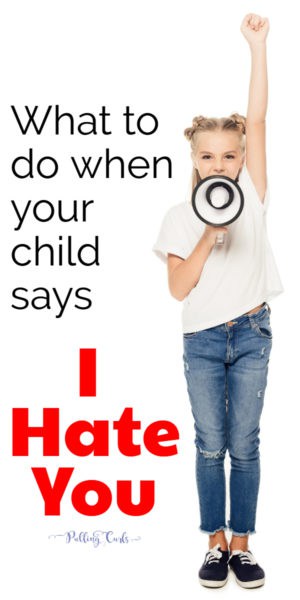 What I DO think is important, is to talk about those emotions. To do a mini M&M (we call I morbidity and morality at the hospital – It's just a time to talk about what went wrong when there's an unexpected outcome) together afterward.
I do think it's important for me to take a little blame in the scenario as well. It's likely my temper was a little high at the point they screamed that they hate me (although, not always) but they could also use talking out some emotions and then thinking about ways they could have handled it better in the future.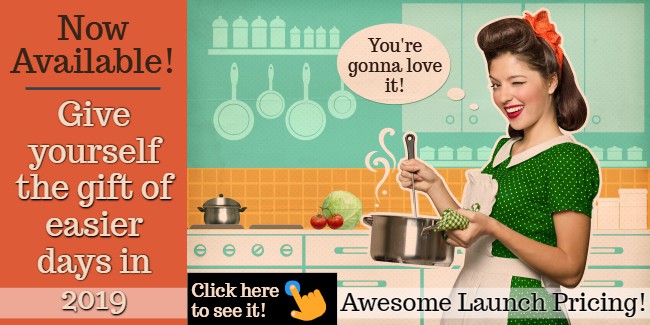 Frankly, I think that's the best part. Both saying that you could've handled the situation differently and then me making sure that my child knows I love them to the moon and back.
We all make mistakes. I'm a door slammer, and it's likely my kids got those genes too. Sometimes it just feels so good to get those emotions out.
And move on.
That's the most important part, moving on.
If you like real-life parenting posts like this, check out my practical parenting series, and my other parenting posts below that!