Feeling like my kids hate me is something I have started to expect. This article will help you avoid mistakes when those painful words come out. Don't push away, be the grown-up and still love them. It just happens… let's talk about what to do when your kids say….
This post was originally written in 2016, but is just as true today.
I hate you mom!
Those four little words spark quite a lot of venom in a mom's heart. It's a hard time when you feel like there are nothing but negative feelings and hurtful words.
I mean, after all, you brought them into the world, you have fed and clothed them since day one. All they should have is love and gratitude in their hearts, right?
The thing is, there are times I'm not so fond of my kids either. I would daresay that hate may have crept into my heart with my 15-year-old lately. Teen years can be rough on a daily basis. Sometimes I feel like I'm giving a full-court defense as to why he needs to put his phone away (the horror). It can feel like a big deal, but the important thing is to remember you aren't a bad parent and they aren't a bad kid.
---
If you're looking to get your house & life onto more of a routine — I LOVE this. Everything from chores to dinnertime, mornings to afternoons. There's less hate if everyone knows what to expect.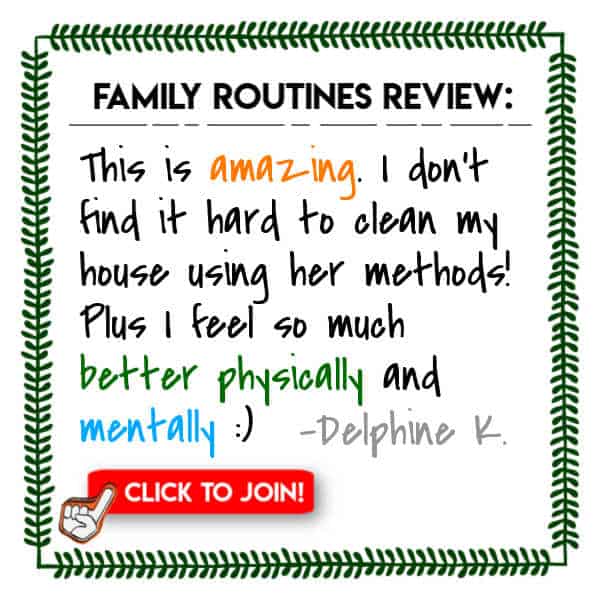 I even guarantee it. Get 10% off with code PC10.
BTW I have a whole podcast about what to do when you're just mad at your kids — it obviously happens, what do we do about it?
---
My Kids Hate Me
My kids have gotten mad at me and may have spouted these four words since they were at a young age.
I'm the mom who has stood firm for hard things since they were small. It's definitely a power struggle.
I've had to go to work when they wished I would stay home.
I've had to take away things that they weren't being appropriate with them.
I'm not the funnest person to be your mom, sometimes.
And then, they often get tired, hungry, cold, hot, sad, feisty or mad. Because they are humans who wish the world bowed to their wishes at every turn.
And those things sometimes irk them to the point that they scream " I HATE YOU MOM!" and run away.
And that, my friends, is fine. Because it is likely at that moment I'm not so fond of them either.
Yes, I do wish they'd say "Mom, I'm just not loving you right now, I'd like some alone time."
Or, "Mom, I'm just really hot right now, I think I'll get a cool glass of water and go take a time out."
But frankly, I might as well be looking for the blue fairy if I'm hoping they'll say stuff like like that.
I know, as well as you do, that sometimes screaming "I HATE YOU" just gets out those emotions in a way that just feels good. There are a lot of possible reasons they might say hurtful things, but there is a good chance they don't mean it. They are still learning to handle their own emotions and communication skills. Kids have their own feelings and sometimes the only way they know how to deal with a difficult situation isn't the kind of behavior you want from them.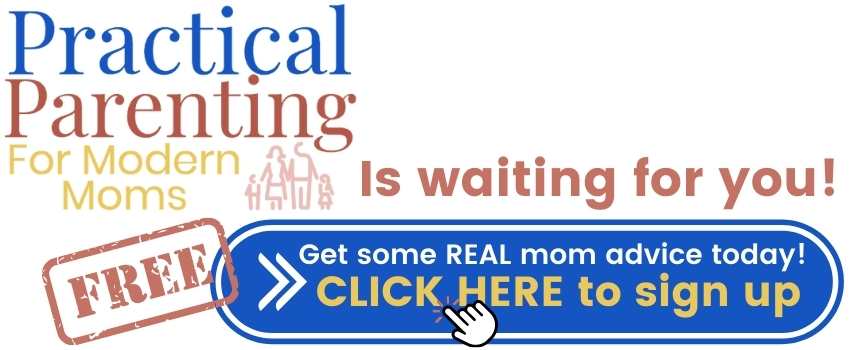 Related Post: Preparing for a second baby
What them telling me they hate me really means?
As I said above –them hating me is truly them expressing discomfort with their current situation, and blaming me for that.
Once I, as the adult, realize this — it makes those words a lot more easy to take!
Why Toddlers hate you
These kids have VERY little language in those little tongues of theirs. This just happens to be one of the words they've mastered.
Beyond a lack of vocabulary, it can often be a parenting fail on your part of expecting too much.
It can also just be a life lesson that they are learning the hard way. That can be hard, and they are blaming you for that discomfort. We do this too — sometimes at husbands or God.
It's natural, if not annoying.
Why Younger Children Hate You
Little kids are learning SO much about social situations, and slowly realizing that everyone else has better parents — or at least that every family has their own rules and routines.
Also, logical consequences happen. They are hard to take, and letting them sit in the discomfort…
They might have words for you. Sadly.
Why Tweens/Teens Hate You
What little kids are learning, teens/tweens have firmly in their eyesight.
The grass is always greener. The parents are always nicer at another house.
And that's OK, because I am sure you've been the hero parent to some other kid some time. We all have different rules, routines, and ideas. And that. is. ok.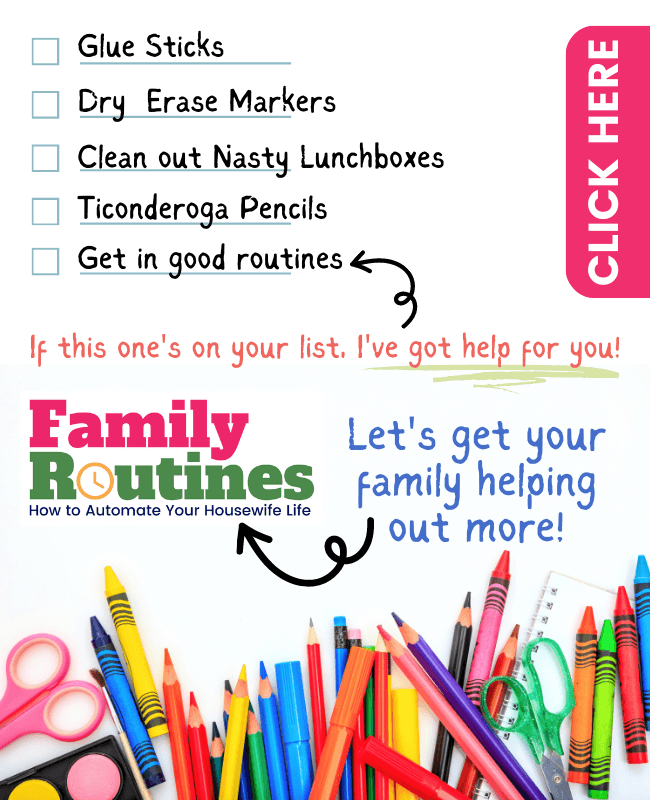 What to do when your kids say they hate you
Take the parenting fail
A lot of the time it comes after a long trip to the grocery store where I didn't bring food or prepare enough for the trip. Just take the parenting fail, learn from it and move on. We have ALL been there.
Don't say it back.
While it is fine to echo whatever their problem is, don't say it back to them. You're trying to mirror good behavior.
Now, with teenagers, this gets increasingly difficult because I have never wanted to hit a human any more than I wanted to hit a defiant teenager. But, be the adult, and model good behavior.
But, also be clear on boundaries, that is important for you and them.
Remember that hate means something different…
My kids hate broccoli, they hate certain TV shows I enjoy. Their life is very black and white. They don't have the words to say "you're just not my favorite" so they either love you or hate you.
Don't hit.
I know, I said it before — my urge has been really strong to just SHAKE that teenager and remind them of EVERYTHING I HAVE DONE FOR HIM.
But physical aggression isn't the solution. I also make sure to never spank or hit in aggression (which I share in my post on how to spank).
Don't take it personally
This is NOT a jab at you. This isn't saying that you're not a loveable person (because the truth is that within a matter of seconds, minutes or hours — your child will be running to you for support). This is all a mirror of them, and how they are feeling at this point.
Taking it personally, and getting your feelings hurt is one of the WORST things you can do.
Head to your tribe
It is likely that YOU might have a lot of big emotions at the same time, and it can be SO hard to be the adult, so sometimes talking your tribe, or your support system can be a huge benefit at times like this.
Review it later
What I DO think is important, is to talk about those emotions. To do a mini M&M (we call I morbidity and morality at the hospital – It's just a time to talk about what went wrong when there's an unexpected outcome) together afterward.
I do think it's important for me to take a little blame in the scenario as well. It's likely my temper was a little high at the point they screamed that they hate me (although, not always) but they could also use talking out some emotions and then thinking about ways they could have handled it better in the future.
Frankly, I think that's the best part. Both saying that you could've handled the situation differently and then me making sure that my child knows I love them to the moon and back.
We all make mistakes. I'm a door slammer, and it's likely my kids got those genes too. Sometimes it just feels so good to get those emotions out.
And move on.
That's the most important part, moving on.
The bottom line is to remember that family members relationships and the parent-child relationship is not easy. There is no such thing as a perfect parent, and even close relationships change through the teenage years into them becoming young adults. The good thing is, your adult children usually have better ways of communicating during tough times instead of throwing a temper tantrum.
If you like real-life parenting posts like this, check out my practical parenting series, and my other parenting posts below that!