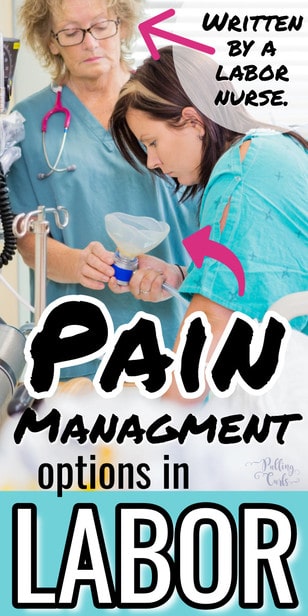 There are truly very few pain management options in labor. Today, a labor nurse of 20 years is going to share her expertise in what you can expect to take away contraction & labor pain.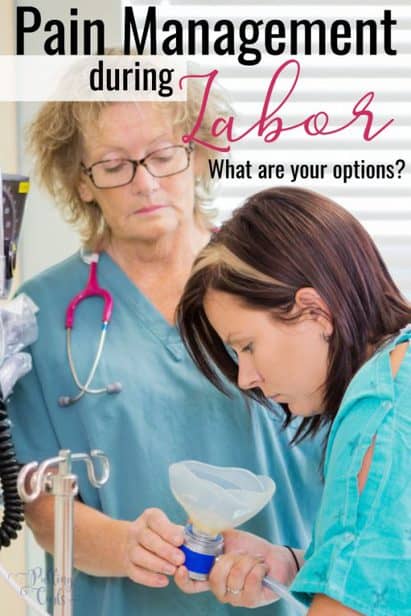 Hi, I'm Hilary — the curly-headed nurse behind Pulling Curls.
I've been an RN for over 22 years and I've been at the labor bedside for almost 20 of those. I'm so excited you're thinking about your birth in advance. I think it really helps, which is why I love this course that gets you all prepared without getting overwhelmed!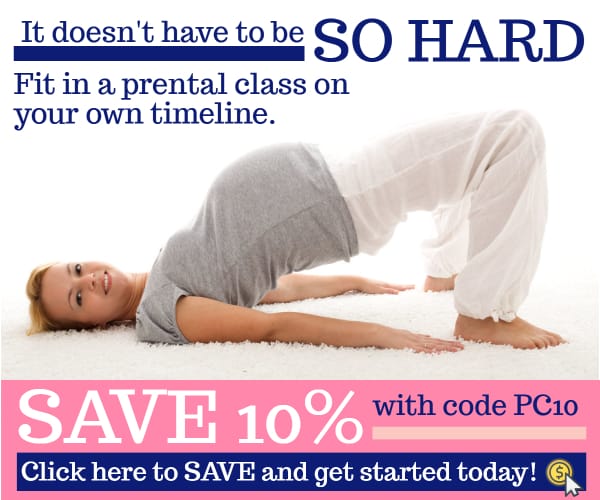 Pain is clearly something a LOT of women are afraid of in labor. Honestly, it will be very different than you imagine, I have a whole post on what contractions feel like.
Today we are going to focus on the four (although most hospitals only have three of these) options in labor.
Four Options for Pain Relief In Labor
Non-Pharmacological Pain Relief
Clearly, there are a lot of options in this arena — but essentially, you are managing the pain on your own. BTW, I have a whole post on having an unmedicated hospital delivery. But, options include
Positioning (harder to do in the hospital as they have to monitor the baby)
Temperature (warm/cold packs)
Sounds
Distraction (TV, etc)
Honestly, I do think you need some preparation for this one. I love the crash course on these options that is included as a bonus here.

IV Pain Medicine
This is the sometimes forgotten option for women in labor.
Yes, some of the medication gets to your baby. But when given by a trained provider it can really help you get through the last few hours of labor.
There are two main options, and it just depends on your provider which one they offer (some offer both). They are Stadol & Fentanyl.
The nurse will administer them, they act fairly quickly, and while they won't take away all the pain — it definitely takes the edge off the pain.
Pro tip: These medications only work well 1-2 (sometimes three) times. After that your body becomes tolerant and they just don't provide the same relief. So, if you plan to use this option I would recommend not taking it until you are further into your labor progression.
And yes, we go into the pro's and cons of these and when to consider them in here.
Epidural
In the US, this is often the pain management chosen by most women. But it varies by location. The epidural is given by an anesthesiologist and I have several posts that address this best:
Nitrous Oxide
While I have heard a LOT of buzz about this, my hospital doesn't actually have it yet (and as far as I know, none of the hospitals in my metro area have it either).
But, just like the dentist's chair this, similar to IV pain medication, takes the edge off. BUT, the good news is that it is out of your system so quickly, you are allowed to administer it to yourself (I am guessing once you're pushing we try not to use it, but I'm not even sure).
BUT, since it's so new — be sure to check with your doctor if he/she knows of any hospitals in the area that offer it.
Just a reminder, this isn't going to take away all of your pain, just taking the edge off. 🙂
So, that's the 4 options. I hope you found this post helpful — I'd love to see you in my free prenatal class — which you can sign up for right here: