The mucus plug is a protective mechanism of pregnancy.  We'll talk about how long after you lose your mucus plug will you go into labor, what it looks like, cramping and how to tell your mucus plug from discharge.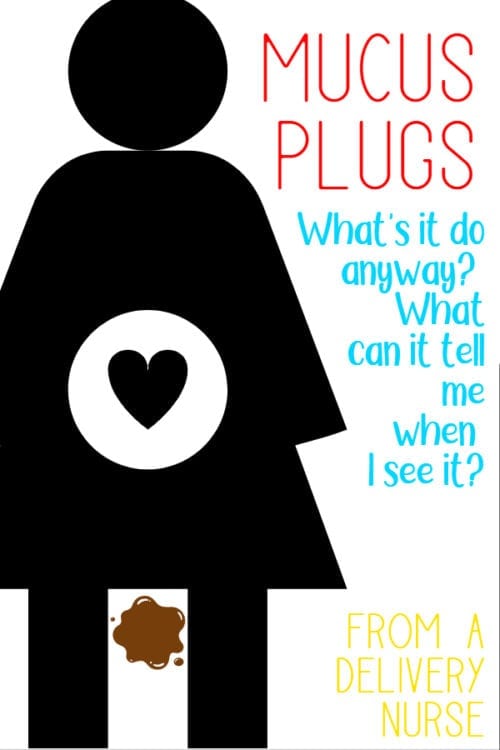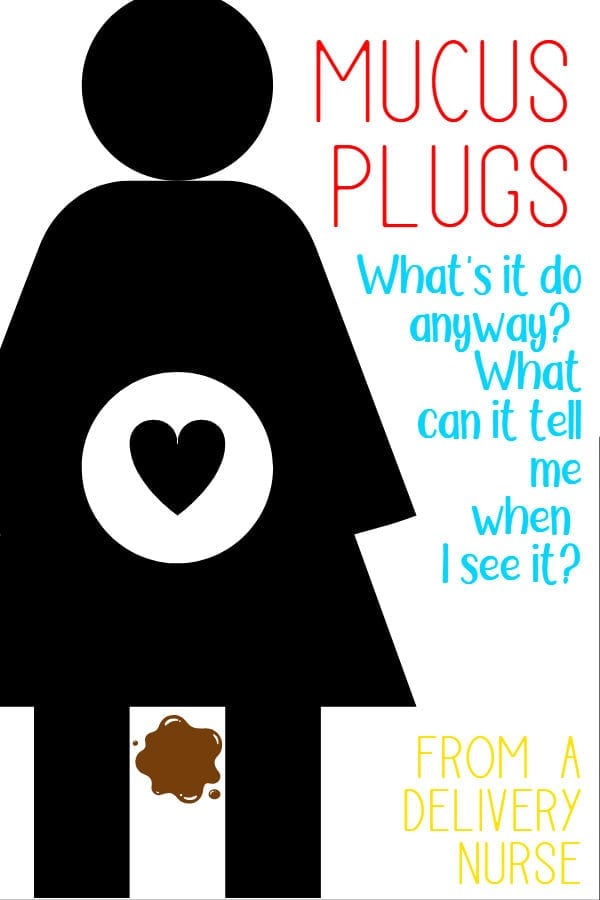 Just because you've lost your mucus plug -- doesn't mean you don't have time to get a prenatal class in.  Check out this one that you can do on your own timeline.  You can even get 10% off with code PC10.
Pregnancy mucus plug
In pregnancy, your body creates a barrier of mucous (basically some thick discharge) at the neck of the cervix.
It does it to protect the baby from whatever was to come up your vagina.
I think of it as a "cork" keeping things out of where the baby is.
Losing Your Mucus Plug
As your cervix opens up a bit, that "cork" loosens — and it's not being kept in as much as it was before.
Sometimes it falls out as one big chunk, or and sometimes it sort of dissolves and comes out in pieces.
It's a good reason to wear at least a pantiliner that last month of pregnancy — these are my favorite.

What does the Mucus Plug Look Like?
It looks like dried mucus and dark brown blood.  It's like your cervix creates a little dam for itself with what it has.
How do you know if you've lost your mucus plug?
Most people notice it as mucus with some dark blood in the toilet or after they wipe after using the restroom.
Note:  It can be SUPER gross.  I actually almost threw-up when I saw mine (I'd never "lost" my plug until my last baby).
Related post: Protein in your urine during pregnancy
How long after mucus plug will I go into labor?
Probably in the next month…. and that is probably not the answer you were hoping for.
In reality, it mostly means your cervix ix starting to open, and soften — and that's about it.
That doesn't mean you're going into labor.  I do have a whole post on the signs of labor.
The ACOG website makes it akin to the baby dropping (or lowering into your pelvis).
Wondering how to tell the difference between false labor and true labor?
How to make your mucus plug come out?
There is NO reason to care about it coming out.
You can have a baby with a mucus plug.  Or, sometimes you don't know that it's already come out.
This doesn't need to be a concern at all.
Mucus plugs often come out after you have had a vaginal exam.
Can you have sex after losing your mucus plug?
Yup.  You mostly need the barrier when your baby is small and developing.  Once you lose it, your baby is larger and doesn't need that protection anymore.
Cramping after losing your mucus plug
Your mucus plug falls out, often because your uterus is contracting now and then, which helps to soften & open your cervix.
So, you may have had some cramping before, and just didn't notice it.
Also, often getting up from the restroom makes you contract, as does peeing.  So, while you may cramp after losing your plug — you just should keep an eye on things to see if if turns into labor.
Not sure what you're feeling? — I have a whole post on what contractions feel like.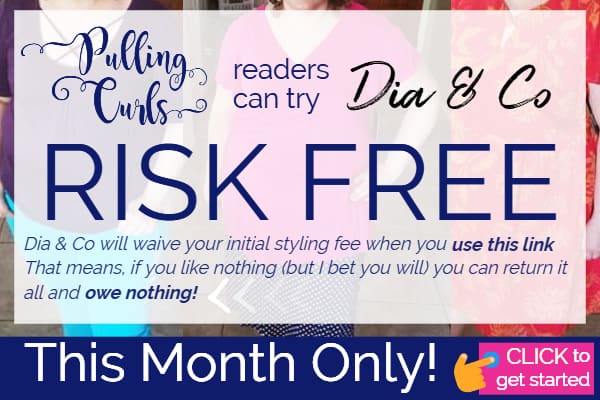 Is it your Mucus Plug or Discharge?
First off, it doesn't really matter — so I wouldn't lose too much sleep on this one.
BUT, usually, the mucous plug is thick and brownish in nature.
Discharge is usually thinner, but can have some brownish tinge to it as well.
Often, as I said, the mucus plug sort of dissolves, so you might get chunks of it mixed with regular discharge.
ALSO, towards the end of pregnancy, discharge gets a bit dicey.  You might not even know if your water broke.
---
Hilary has been an L&D nurse since 2001 — and has seen people bring in their mucus plug in a Tupperware container, or take photos on their phone for us all to enjoy.
Don't do that. The mucus plug isn't a big deal.  I'd encourage you to watch for all the signs that tell you if you're in labor.
AND, I'd encourage you to take a prenatal class.  They're hard to get in, so, grab this online childbirth class to get it done on your own time (on your COUCH).  The absolute BEST way to do it — don't forget that code PC10 will get you 10% off!
Be sure to grab my printable birth plan — and check out my other delivery tips below that: