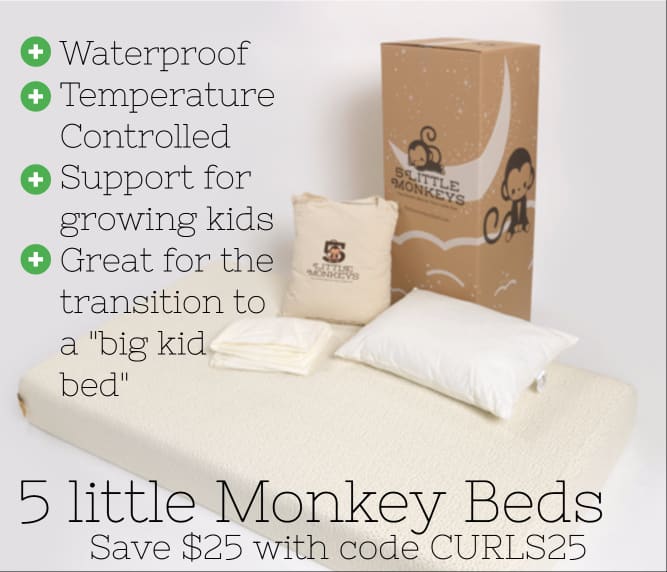 Picture a blurry-eyed Hilary, fresh from ripping the band-aid off and leaving the life she knew in California.  I think I cried for a good hour on that car trip, but then it was time to wipe my eyes off and look forward.  I had left a super-tiny galley kitchen and was heading to a home twice the size, with a kitchen three times larger.  I knew I wanted to start out on the right foot in this new home.  I furiously googled "how to organize your kitchen" with very little luck.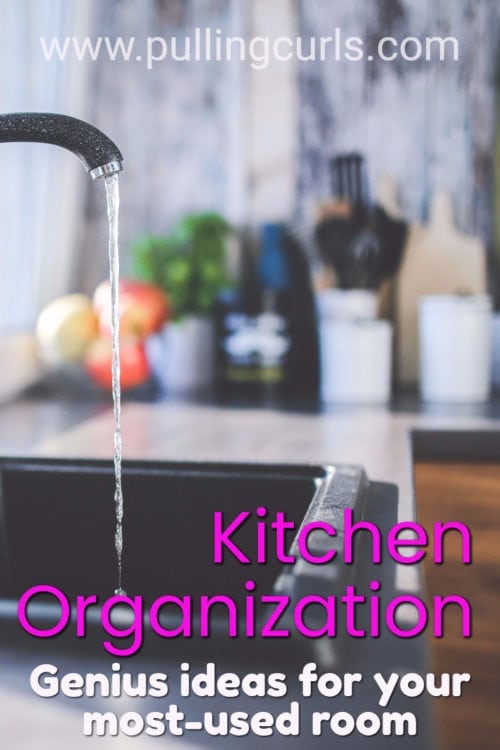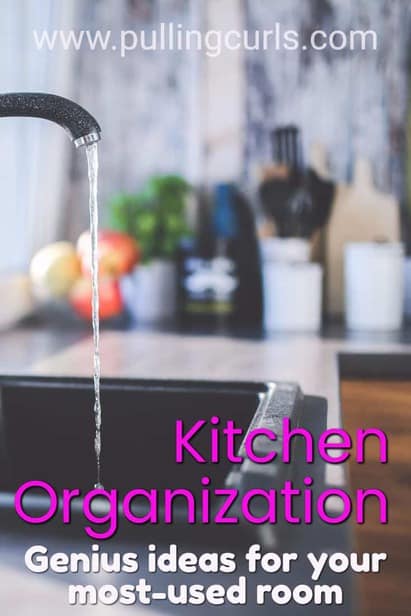 I did find a few gems, and I have started to make my own list as we've been here.  Anything I wish I had done differently (or things I later thought were super smart)  I'm excited to share them with you!
You don't have to be moving fresh into a new kitchen to make these adjustments (they're just easier and very smart to do).  You can re-organize your kitchen at any point, or even just make small adjustments to make life easier.
---
This is part of my organized home series.  Check out easy ways to organize your family on this page.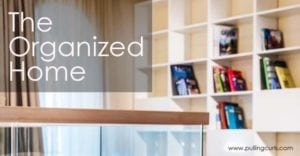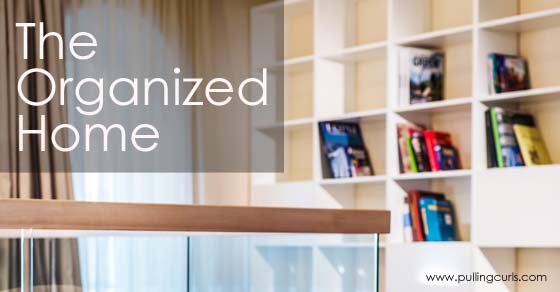 If you're looking for kitchen cleaning tips – -don't miss my post all about my weekly kitchen cleaning schedule.  It has tons of great ideas!
---
Organize Your Kitchen
Define the Territories
Now, this didn't matter as much when we had such a tiny kitchen in California.  There wasn't much territory to split up, but now that I have a larger kitchen with a circular flow around an island I needed to sort of split the kitchen into specific areas.  I knew I needed a baking area, an oven use area, and a dishes area.
Baking Area

This is where you put your baking goods (obviously).  I have a whole cupboard with flour, sugar, etc.  Plus, all my baking powder, oil, chocolate chips are also around there.  The majority of baking can happen in just that corner.  Things that are great to keep in this area:
Of course, things you don't reach for often will be in another spot.  This area should be available for the things accessed most frequently.
These are my favorite containers to keep staples in smaller areas (because you can buy them nice & tall).
The Dishes Area

One thing that has saved me a world of hurt is putting the dishes cabinet close to the dishwasher.  It is SO much easier to load.  Also, I think I would have used one of the larger cabinets for this, which would have been a BIG mistake.  I felt like the tiny cabinet that we had wouldn't hold them all, but with some creative plate racks, it has totally worked!  Also, the silverware is just behind it.  This was super smart of me! #momwin
The Oven Area

This is an area for larger dishes that you use in the oven, and then platters to put things fresh out of the oven on.  All of our Pyrex bakeware is in there.  The cake pans and cookie sheets are below the oven (just because it's a great place to store them).
I also keep all of the spices around there as well.  Most spices are things I throw in while I am either mixing something to go into the oven (which I don't usually use my mixer for) or while I am cooking on the stovetop — so it made most sense to put the spices close to the oven.
I have a little container (like this one) that keeps all my often-used spatulas and whisks close at hand, then the rest of those items are in a drawer just to the side of the stove.  I think it's super handy to have that as I cook.
---
A little organization in the kitchen goes a long way.  It will save you steps when you're cooking dinner as well as brainpower when things are just within arm's reach.  I love that I really thought out my kitchen in a methodical way before we moved in.  It's not too late for you to change yours either.
After that, I came up with just 5 words that can change your organizing system.  They'll come straight to your inbox, and you'll start to see your storage options in ways that will make it easier to manage!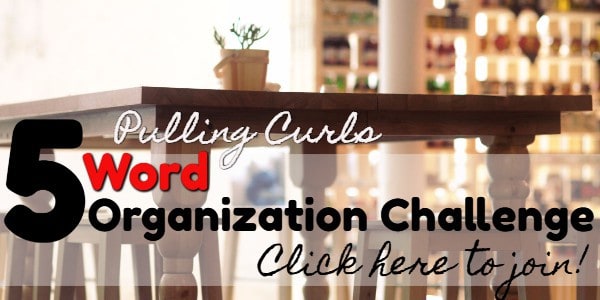 Interested in creative ways to organize your home in a way that will help you manage your life?  Check out my new course — The Organized Home:
If you liked this post, be sure to sign up for my 5 Word Organization Challenge.  These 5 words are going to have you looking at organization in a whole new way.  I'm excited for you to do it with me!  Also, check out all my other organization posts below that!
Try my 5 WORD Organization Challenge
Just 5 Little Words can make a difference in your home!