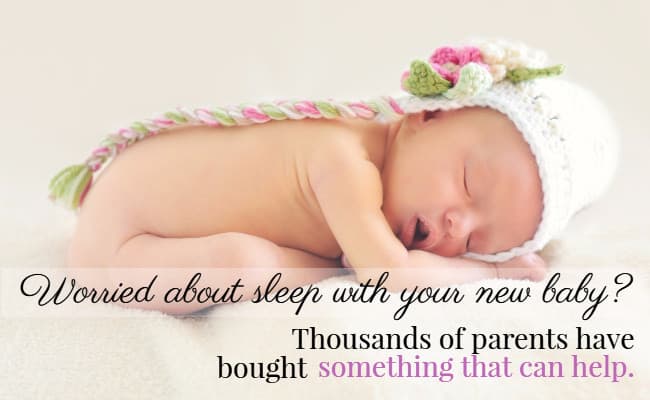 Labor pain and how the epidural works.  What does it feel like, and how to reduce labour pain.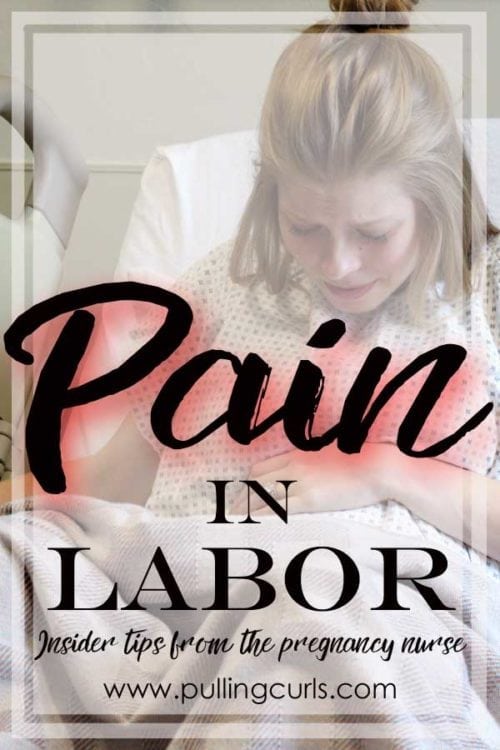 Labor pain comes from your uterus contracting.  There are ways to reduce it and this post will specifically talk about labor pain management.
Just like when you're carrying 12 bags of groceries up 3 flights of stairs — your bicep hurts, so does your uterus.
Labor pain
They start as cramps, and then progress into more painful contractions.  They feel very similar to horrible stomach pains that never let up.  They are manageable — but many women get an epidural.
The epidural is pure magic.  At least, that's what it seems like to me — on the other side of the patient.  Yes, there is a lot effort and schooling that have gone into your anesthesiologist to put it in, but once it's in it should make you fairly numb from about your bra line to your knees.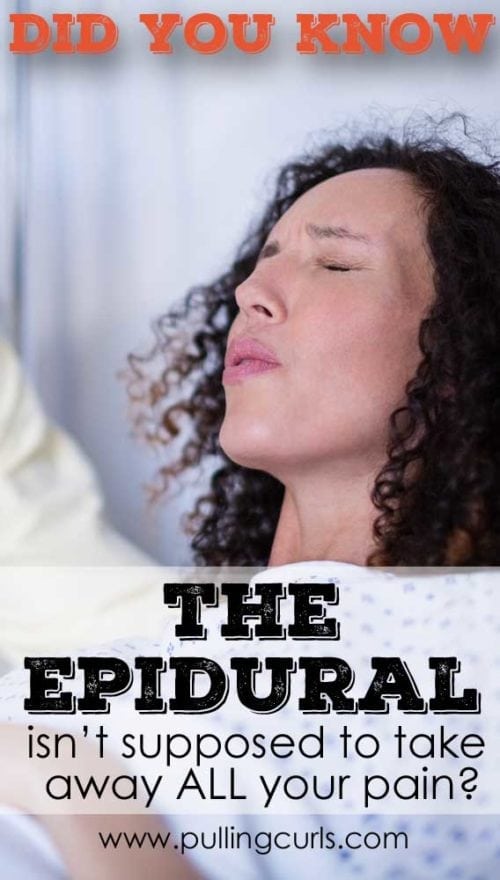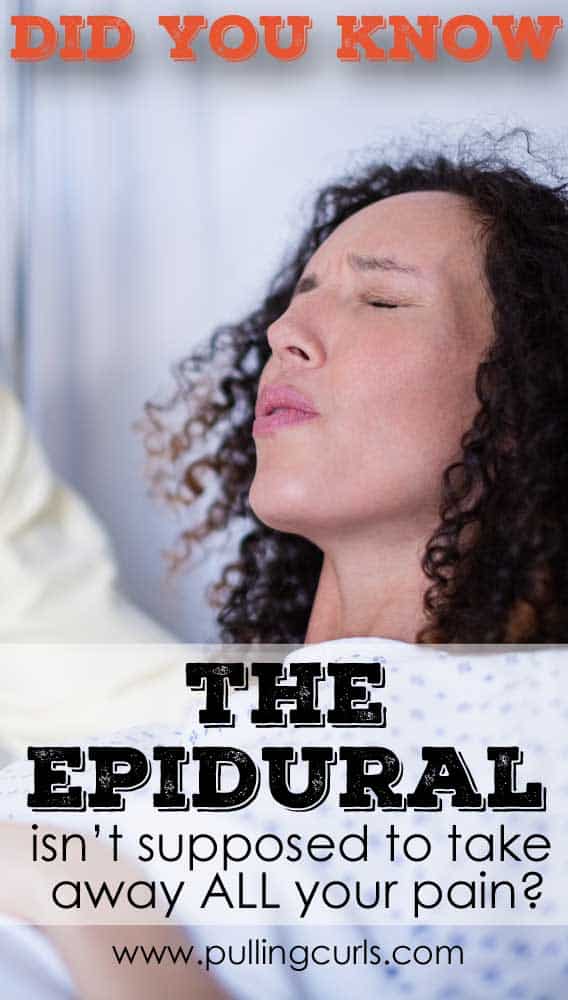 Notice, I said fairly.
Yes, you're still going to feel pressure, some sensation and, when done correctly — it will not make you entirely numb.
You read that right — it will NOT make you totally numb.
Yes, you're paying thousands of dollars for that epidural, but it will cover about 80% of your pain when done right.
Why is that?
 We still need you to move a little bit.  It's still important to move from side to side and be able to assist in positioning yourself.
You need to feel pressure — that helps you know it's time to push.
That pressure helps you push better, and can help decrease your pushing time.  If you're ENTIRELY numb, you can't push well.
Of course, pressure can very much feel like pain.  I can guarantee that the pain you're feeling is much less than it would be if you didn't have the epidural, even if you find it very painful.
There are a few other things that can go wrong with an epidural:
 The catheter can "migrate" — or sometimes just pull out.  The doctor will tape your back a LOT, but as we move you, there's always the chance it could pull out (or could move internally)
You might have a "window" where the nerves are bundled and the spinal medication can't get to.
Sometimes they don't get it right on the first try, and it's just not effective — in which case, the only thing they can do is try again.
Keep in mind that the placement of an epidural has many factors including:
 How you're positioned (that's up to you to listen to the doctor and follow orders)
 Your anatomy (and yes, skinny girls are often easier to get it in than larger girls)
 Doctor skill
Think of your back as a banana.  The doctor is feeling for a space like between the peel and the banana.
Things you can do to help your epidural: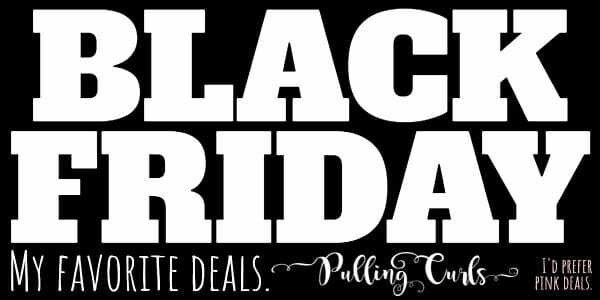 Listen to your nurse/anesthesiologist to position yourself as well as possible
Stay still — a moving banana would certainly be extra hard to get it right!
Be realistic — as I said above — your pain will be 80% taken away.
Give your nurse as much info as you can.  Did you ever get pain free, is it in a specific spot?  That helps us know if there's anything we can do?
I'd also recommend having some basic pain management skills going into labor — whether you are planning on an epidural or not.  I share one of women's favorite ways here. 🙂
And that, my friend, is the real magic (because you'll need pain management techniques for the next 18-40 years with that child). 🙂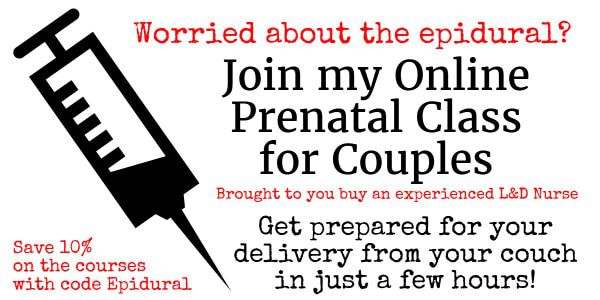 I also have a full post all about epidurals during childbirth  and what to expect when they put it in here
Below, I answer the #1 question related to epidurals (and check out all my other pregnancy posts below that):
Get the answer to the GOLDEN question
WHEN SHOULD YOU GET THE EPIDURAL?
I'll send the answer, straight to your inbox!